For a long time, a small group of energy providers had a monopoly on the UK energy market. This left customers at the mercy of large, profit-hungry corporations with little incentive to keep prices low or invest in renewable energy sources. In recent years, however, this has all changed - around sixty suppliers are now vying for your business, meaning you're able to be more discerning about how you power your home.
Compare energy providers carefully before you decide with the help of our complete guide!
What are energy providers?
Energy providers buy up electricity and gas in bulk on the wholesale market in order to sell it on to households and businesses for profit. To give you the full picture, the UK's energy sector is made up of several layers:
Energy generators, which generate electricity either from renewable and non-renewable sources.
The National Grid, which links energy producers through a high-capacity network designed to carry electricity from one end of the country to the other.
Distribution network operators, who are responsible for stepping down the high voltages from the National Grid so they can be suitable for residential use.
Finally, energy providers, who bill you for the energy you use in your home.
Energy providers, then, are the last step in the journey that your electricity and gas takes to power your home, and they charge you for energy that you use. Some people think that being with a cheaper energy provider means a less reliable supply and more vulnerability to power cuts - this is a fallacy.
In reality, all energy suppliers essentially source from the same place, and power cuts have nothing to do with your provider. These are the domain of Distribution Network Operators, and your provider will refer you to yours if you call them to complain about one. When you compare energy providers, the one thing you shouldn't factor in is how well-known the provider is. Read on to find out why.
Who are the top 6 energy suppliers?
Despite the fact that there are dozens of energy providers with more competitive offers available, many still seem to prefer not to compare energy suppliers and instead stick with the devil they know. The Big Six, as they are collectively known, is made up of the following companies:
Collectively, these companies still command a 70% market share, but the tide is turning on these energy giants. In 2004, these companies had a market share of 100%, though they weren't exactly the same - independent provider OVO only joined the party in January 2020 when it purchased former Big Six supplier SSE and acquired the second-largest customer base in the UK.
Who is the biggest energy supplier in the UK?The supplier with the largest share of the UK market is British Gas, with around 18% market share according to recent data.
Nor is OVO the only challenge to the Big Six's dominance - Npower, a mainstay in the group for decades, has seen its market share fall from 16% in 2007 to 5.8% at the end of 2020 according to Ofgem data. This is in line with a general decline in the market share of the major providers generally, particularly in the last decade.
At the same time, independent providers Octopus Energy and Bulb Energy have seen their share of the market rise to 5.7% and 5.9% respectively, raising the question of whether we should now be talking about a Big Eight! 'Smaller Suppliers' (those with fewer than 150,000 customers), as Ofgem calls them, have also seen a big increase in their market share - from nothing in 2009 to around 8% according to recent data.
All of this seems to be evidence that the whole concept of a Big Six is becoming redundant, something we're glad of as it means more competition and more room for cheaper, greener independent suppliers to flourish! We would certainly recommend that you compare energy providers before plumping for one of the big names, and we hope this page will help.
How do I compare energy providers?
We think that everyone should compare energy providers before they sign up to a tariff. Whether it's to find the cheapest price, the most reliable service, or a tariff which sources most or all of its energy from renewable sources. Ideally, of course, you'll find a balance between all of these things - you certainly won't, though, unless you do your research!
In this section, we'll take you through the important questions you need to ask about the UK energy market in order to pin down the perfect provider for you.
Who is the cheapest energy supplier in the UK?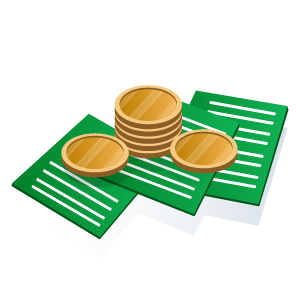 There are several providers vying for the title of cheapest energy supplier in the UK - for electricity, the cheapest at the moment seems to be Symbio Energy, whose dual-fuel customers on the Low, Fair and Green 15-month fixed tariff pay just £393 for electricity.
For gas, Zog Energy customers pay the least, with its dual-fuel customers on the Mercury 12-month fixed tariff paying just £371 annually. Of course, these prices are for dual-fuel deals and can't be combined with each other to make one super-cheap tariff - if only!
Both providers, however, could stake a claim to having the cheapest overall deals, though several providers are currently offering dual-fuel tariffs with an estimated cost of under £1,000 a year. Octopus and Pure Planet both offer such deals, with fixed 12-month tariffs estimated to cost you £944 and £958 a year respectively, with the added bonus of being renewable energy tariffs.
What does a fixed tariff really mean?Many people think that a fixed tariff means that they're guaranteed to pay a certain amount every month/year no matter how much energy they use. This is incorrect. A fixed tariff is one in which your daily standing charge and your unit rate (per kWh) does not change for the length of your contract, but your monthly cost can certainly change depending on usage.
We suggest you compare energy suppliers before making your choice, as the UK energy market is an ever-changing landscape in which a better value deal than the one you're on may pop up at any moment.
Who is the greenest energy supplier in the UK?
The greenest energy suppliers in the UK at the moment are Good Energy, Ecotricity and Green Energy UK. Many providers claim to offer 100% renewable electricity or even 100% renewable energy (which is more difficult if it involves gas), but what each supplier means by this can vary.
As we explain in our article about REGO certificates, in general, there are three ways a provider can source a renewable energy tariff:
Producing green energy. This is what you'd imagine a green energy supplier would do, and what our favourite ones actually do - normally from wind energy, solar, tidal, hydro power, or biogeneration.
Green energy trading. This is when suppliers buy energy directly from a producer, as well as the certification. The downside is that no new green energy is produced because of the activity, but it's better than buying dirty.
REGO certificates trading. This is when suppliers simply buy enough REGO certificates - a certificate proving a unit of green energy has been produced - to match your usage, while in fact using whatever energy is available/cheapest to power your home.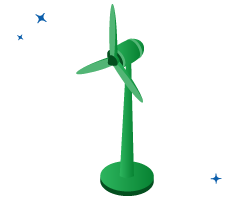 If you consider yourself a discerning consumer concerned with how your home energy consumption is impacting the environment, you'll want to carefully look into which of the above practices your potential provider is engaging in. Of course, it's best to support those producing green energy if possible, but if you need to balance cost concerns with environmental ones, make sure you do so with the above in mind.
It is true that several suppliers in the UK, even some of the Big Six, have invested in green energy production to some extent. Few of these, however, source 100% of their electricity from renewables that they produce themselves, and not one has yet managed to source 100% renewable gas.
This is because of the difficulty of producing enough biogas to meet demand, a problem which has yet to be overcome anywhere in the world. Even the greenest UK supplier produces no more than 15% of its own biofuel for your gas supply, generally then engaging in carbon offset practices in order to reach 100% green credentials.
Here a breakdown of the cheapest green dual-fuel tariffs on the UK market right now. Bear in mind that not all of these providers are quite the same level of green:
[block:cheapest_df_renewable]
Which is the best energy provider in UK?
A tariff can be as cheap or as green as you like and not be the best on the market. Reliable service and good customer service, for example, are prime considerations when it comes to choosing an energy supplier - the worst situation to be in after signing up to a tariff is to have a problem of some sort and not be able to get it resolved.
What we all hope for when we sign up with an energy provider is not to even notice they're there, and if we do have a problem with our supply, for the experience of getting a complaint resolved to be as quick and painless as possible. For this reason, the best energy provider in the UK is often simply the one that cares the most about its customers.
The Big Six has developed a bad reputation in terms of its service in this regard, getting a little too comfortable with the monopoly they once enjoyed and neglecting their customers as a result. .
Many major providers, such as British Gas and Scottish Power, have responded to the ground being gained by smaller suppliers by upping their game. Their scores on sites such as Trustpilot have jumped from poor to respectable, which has allowed them to keep their noses out in front of the independent providers that have emerged by pushing customer service to the forefront of their offer.
One such provider, which can no longer be called small since its purchase of SSE, is Ovo Energy. Established a little over a decade ago, it has overtaken all but British Gas in terms of market share by offering fairly priced green tariffs and keeping its customers happy:
I have been with Ovo for several years although I compare every year. I like the clarity of information and the easy to use website where you can do what you need to instantly.
Ovo has managed to maintain a good relationship with the vast majority of its customers even as it has grown to be the UK's second-largest supplier, which is no mean feat as it is difficult to keep a large pool of customers happy. It has seen an understandable, slight dip in its score on Trustpilot, however, from almost immaculate in its early years to 4.2 out of 5 at the time of writing.
Other providers are looking to emulate Ovo's giant-killing success, with Bulb and Octopus, the two providers maintaining excellent online reviews - the two score 4.6 and 4.8 out of 5 stars on Trustpilot respectively.
We suggest you look carefully at how past and present customers feel about a provider before signing up with them, and online reviews are a great way to do this. You don't have to settle for a service that makes your home energy supply a pain - always compare energy providers before signing up, as there are plenty putting in the effort to make customers' lives easier.