Ecotricity is the trailblazing supplier that started the green energy movement. Founded by renewable energy maverick Dale Vince OBE in the mid-nineties, it was the world's first renewable supplier and the UK's first vegan energy supplier. Now, it generates its own energy through various wind, solar and sea projects, is involved in numerous eco-initiatives and claims to be "Britain's greenest energy company".
---
In our independent Ecotricity review we delve into this environmentally-conscious company to help you decide if it's worth making the switch.
Ecotricity Review
To help you decide whether to make the switch to one of the UK's best green suppliers, here is our Ecotricity review:
1. Customer Service
To start with, let's take a look at the quality of Ecotricity's customer service. Ecotricity reviews for customer services were historically very good, but recently there has been a slew of negative reviews. Current Ecotricity reviews appear to be split, with customers claiming they are either excellent or pretty terrible, for a variety of reasons.
We've found many customers to be happy with Ecotricity's customer service, praising the speed at which it solves issues and the friendliness of staff.
All Ecotricity staff I have spoken to so far are very helpful, supportive, professional, knowledgeable, pleasant and, above all, resolve issues, one might have, very quickly and cheerfully.
However, there have also been negative reviews of late, with some customers with the opposite experience. Reviews from angry customers have emerged, with some waiting for weeks for their issues to be solved or for smart meters to be installed, for example.
Other complaints state the customer service phone lines have been very slow to answer, whilst some customers claim they're still being billed even after switching to another supplier. The most common complaint, however, appears to be regarding high prices and unexpectedly large or incorrect bills.
Their billing has gone haywire. One of their earliest customers, we've stuck by them. We've always had a generous direct debit and now they claim that we owe hundreds of pounds. Had a long conversation with their customer services and discovered many errors in their records and in our billing. They promised to send amended invoices dating back, but nothing so far.
Whilst many customers have been unhappy recently, Ecotricity's customer support team typically respond quickly and appear sympathetic to these issues and appear to try to fix them as soon as possible. Of course though, there are inevitably some customers that do not get their issue resolved satisfactorily and vent their anger on review sites or social media.
Overall then, Ecotricity reviews for customer service are a mixed bag. Whilst in many cases customers are happy with the service, there are almost as many negative reviews. When it comes to customer service and complaints resolution, there are certainly better suppliers than Ecotricity.
2. Tariffs & Prices
Next up let's take a look at Ecotricity tariff information and pricing. Currently, the provider offers just two simple tariffs - one for gas and one for electricity.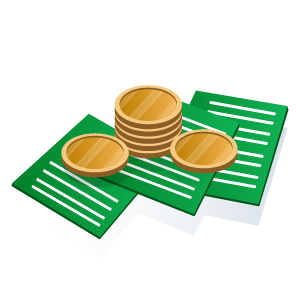 Ecotricity's offer of simple, variable tariffs is a great idea. It's easier to understand and means that when the wholesale price of energy is low, Ecotricity tariff prices can be too. It also means you're not stuck on a fixed tariff that may end up costing more overall when wholesale prices are lower.
When it comes to pricing, however, their tariffs are pretty expensive. It's also worth noting, though, that Ecotricity (like many green suppliers) don't charge any exit fees, making it easy to switch supplier again in future. This is fast becoming the norm and is something you should look for before switching to a new supplier.
3. Bills & Account Management
Like most energy suppliers, Ecotricity are aiming to use technology to make it easier for customers to keep on top of their energy bills and account information. At first glance, they have done just this through their website and mobile app.
Customers can view and pay their bills through Ecotricity's well-designed and easy to use website. They can also submit meter readings and manage their account information online too, as you would hope for.
To pay bills, customers have the choice of setting up a monthly direct debit or making one-off payments online or over the phone. There's also the option to pay a fixed direct debit amount each month or a variable direct debit for the exact electricity used. Giving customers the choice and flexibility to pay in different ways is a great idea and we feel all suppliers should offer this.
As you would expect from an eco-friendly company, Ecotricity are aiming to stop sending paper bills altogether and do everything online instead. For now, however, they still send paper bills to those who want them.
Ecotricity's application of technology is surprisingly rudimentary. Why can't they inform customers of a change of payment through their app? (Or even by email?). I made an error in submitting a reading and the app wouldn't let me correct it - why not? The app doesn't let you see an up to date statement of your account and payments made on a daily basis.
To manage bills and account on your smartphone, there is also the Ecotricity app. It is not rated particularly well - 2.1 out of 5 on the App Store and 4.6 out of 5 on Google Play. Ecotricity reviews on the App Store state that it has had problems with meter reading entries and also lacks support for certain models of smartphones, which explains the disparity between the two ratings.
Ecotricity's bills are easy to read and the online account is pretty good, whereas the website falls short on certain features such as displaying customer's usage data. Likewise, the Ecotricity app is not the best for iOS users, whereas Android users are likely to be satisfied with their experience.
Summing Up
Ecotricity is an outstanding supplier when it comes to their ethical values, vegan and anti-fracking initiatives and investment in their own energy generation. However, if you're basing your decision on price alone, Ecotricity is not the cheapest green supplier, and we'd suggest shopping around for a better deal.
About Ecotricity
Ecotricity is the UK's original green energy supplier that takes its eco credentials and environmental impact seriously. It has evolved from a tiny operation building wind turbines into one of the largest renewable energy suppliers in the UK.
History
Ecotricity was established in Gloucestershire in the early nineties under the name 'Renewable Energy Company'. It was supposedly the world's first green electricity company and was established by the pioneer Dale Vince OBE.
Dale started the company whilst living in a truck with a wind turbine to power his own electricity. From there, he began building wind turbines commercially before using them to generate electricity soon after. Dale Vince still owns Ecotricity to this day, but he is also the Chairman of the "world's greenest football club" - Forest Green Rovers.
Ecotricity's heavy investment in green energy projects and simplistic approach has helped them grow to supply green gas and electricity to over 200,000 customers.
Ecotricity jobs
If you're looking for a career in the energy industry and the environment is important to you, you'll be interested to hear about Ecotricity jobs. To learn about working for Britain's only vegan energy provider, you should head to the Ecotricity Jobs site, where you'll find postings for work in the following organisations associated with the company:
Ecotricity
Forest Green Rovers Football Club
Ecotalk - a green mobile phone service powered by solar and wind energy.
Britwind - a company making 100% British small windmills.
Ecotricity Electric Highway - Britain's leading electric car charging network.
If any of the above interest you in terms of a career, you can use the website's search function or set alerts for the area you're interested in so you're the first to hear when an opportunity arises. For more information about Ecotricity jobs, go and check out the website for yourself.
Ecotricity's Renewable Energy
Ecotricity is one of the only energy suppliers in the UK to generate a large portion (20%) of its own energy as opposed to sourcing it all from elsewhere. It invests heavily in its own wind farms and other infrastructure to power its customer's homes.
Ecotricity also proudly uses only vegan energy-generating methods and so avoids sourcing any energy from biomass - generated from organic matter such as animal waste.
Energy Mix
Ecotricity's energy mix is made up of offshore wind energy, onshore wind energy, and a tiny portion from hydropower.
| - | Coal | Natural gas | Nuclear | Renewable | Other |
| --- | --- | --- | --- | --- | --- |
| UK average | 3.9% | 39.4% | 16.6% | 37.9% | 2.2% |
| Ecotricity average | 0% | 0% | 0% | 100% | 0% |
Ecotricity supplies 100% renewable energy made up of a mix of sources. Unlike most suppliers, who source all of their energy from third-party generators, Ecotricity actually generates around a fifth of its own supply through wind energy and solar energy across the UK, with the rest sourced from other energy generating companies. Whilst around 20% may not sound a lot, this is far more than other suppliers are doing to actually generate green energy themselves.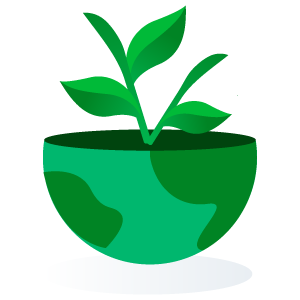 Ecotricity is also investing heavily in new infrastructure to increase its energy contribution to the National Grid even further. This certainly cannot be said of all green suppliers and strengthens Ecotricity's claim of being 'Britain's greenest energy company'.
To generate energy, Ecotricity own and operate 24 wind farms across the UK comprised of 74 wind turbines. This generates enough renewable electricity to power over 47,000 British homes per year. Plus they have four more wind farms in the works that could potentially power an additional 120,000 homes.
Alongside wind energy, Ecotricity have also begun generating solar power from their very own 'sun park', in Lincolnshire. Fen Farm is an area of 5,000 solar panels that soak up the sun's rays to generate electricity. Currently it can only power a few hundred homes with electricity, but they have additional sun farms planned which are set to boost this up to 7,000 households.
Green Gas
Ecotricity also supplies 12% of their gas from 'green gas', which is generated using by small suppliers who use a process known as anaerobic digestion - the breaking down of organic waste to create a renewable form of gas.
Compared with the other renewable energy suppliers in the UK, Ecotricity's 12% portion of green gas is higher than the industry average of 10%. Currently, only Green Energy UK can boast supplying 100% green gas.
The Ecotricity website also states that the company is planning to further boost this percentage by investing in their own green 'gas mills', with two currently in the works in the South of England. These two gas mills would generate enough gas to power 7,000 homes. Plus, unlike most green gas which comes from organic matter and animal waste, Ecotricity's gas mills will generate gas from grass and no animal products whatsoever, making it 100% vegan.
Ecotricity are also strongly against fracking in the UK as a way of generating gas. In fact they do more than oppose it and have established and invested in the 'People Power Fund' - an activist group set up to fight back against the government approval and use of fracking in Britain.
Prices & Tariffs
Ecotricity only offers two tariffs - one for electricity and one for gas. Compared to suppliers on the UK market, they are fairly expensive, but if investing in vegan energy is important to you then you can do no better.
Business Tariffs
Ecotricity offers tariffs for small and medium-sized businesses. It also supplies gas and electricity to larger organisations, including RSPB, Riverford Organic Farmers, and the Boston Tea Party chain of cafes, who promote multi-use cups throughout their locations.
Businesses that use Ecotricity receive benefits, including a dedicated business account manager and even the option to buy their own wind turbines to generate their own electricity on-site.
Ecotricity Login
Customers receive access to the online account area of the Ecotricity website or use your Ecotricity login to access its mobile app. With your Ecotricity login, you can view your bills and submit meter readings..
Forgot your Ecotricity username or password?Simply click the 'Forgot?' link on either Ecotricity login page and they'll send a reminder to the email address you registered with.
With your Ecotricity login, you can do the following online or on-the-go with your mobile:
Submit meter readings
View your bills
Pay your bills (if not on direct debit)
Ecotricity Smart Meters
Customers looking to take their energy management into the 21st century will be pleased to know that they can request an Ecotricity smart meter from the provider. Ecotricity is in the process of rolling smart meters out in line with the government's push to have them installed in every home.
Looking for a reason to get an Ecotricity smart meter installed? The provider offers the following:
"Use less, pay less" - a smart meter will show you your usage and spending in real time so you can make adjustments.
"Smart from your sofa" - you can view your energy usage conveniently on the handy in-home display.
"No more regular meter readings" - smart meters send readings automatically, so you'll have less visits from Ecotricity meter readers.
"Accurate statements" - with smart meters, there's no need for estimated bills; you'll only pay for what you use.
"Easy prepayment" - Ecotricity PAYG smart meters top up automatically when you make a payment with no need to put in a card, meaning no more trips to the shop!
If you want more information about Ecotricity smart meters, you can find it on the provider's website. You can also register your interest in an installation directly from the website.
Warm home discount
Ecotricity does offer the Warm Home Discount to its customers, but only to members of the Core Group. Members of the Core Group will be notified by the government and have the £140 discount applied to their bill automatically.
Ecotricity contact number
If you're looking for an Ecotricity contact number, you've come to the right place. Whether you need help solving a problem with your account, making a payment, or getting an answer to a question, you can contact Ecotricity using the details below.
Department
Ecotricity contact number
Opening hours
New customers
0808 123 0 123
Monday to Friday, 8.30am to 6pm
Existing customers
0345 555 7 100
Monday to Thursday, 8.30am to 7pm
Fridays, 8.30am to 6pm
Saturdays, 9am to 4pm
Ecotricity Jobs
01453 790262
Not listed on website
If you don't want to talk with anyone over the phone, you can also fill out a contact form on the Ecotricity website or email them at [email protected] if you're an existing customer or [email protected] if you're looking to sign up.
Looking for a number to use in case of an emergency?Ecotricity customers, or customers of any supplier, should report gas emergencies by calling 0800 111 999, which is a 24-hour emergency line for customers of any provider. To report a power cut, call 105.
The services and products mentioned on this website may only represent a small selection of the options available to you. The Switch by Selectra encourages you to carry out your own research and seek advice if necessary before making any decisions.