We all know and love M&S, but did you know that this British retail institution also dabbles in energy supply? It's been on the home energy scene since 2008, when it partnered with SSE to sell tariffs under the M&S brand. It has since begun a new partnership with Octopus Energy, but is it worth considering? Find out in our comprehensive guide.
---
M&S Energy reviews
For us, the first thing to consider when deciding whether or not an energy provider is worth considering is what its customers (both past and present) think of it. For this reason, we've gone looking for M&S Energy reviews online to see if there are any skeletons in the closet or if it's doing itself proud.
What we found is that M&S is among the best-rated providers on the market. M&S Energy reviews on the consumer review site Trustpilot, for example, give the supplier an average rating of 4.9 out of 5 stars, with an impressive 96% of around 3,000 reviewers giving it the best rating of 5 stars.
The main reason for this unanimous praise seems to be the quality of its customer service, which always seems to be spoken of highly:
I wished to transfer some of my balance back to my bank account. Serena dealt with this brilliantly and efficiently, making the process very easy for me. M&S Energy operators are always helpful, charming and efficient and I recommend the service when I can.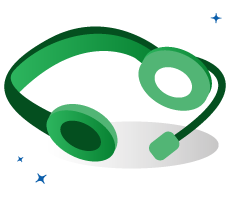 Many reviewers on websites such as Trustpilot are merely referring to positive experiences on signing up, which is normal, as all providers are keen to make the switching process easy. It's good to see that, as well as this, there are plenty of M&S Energy reviews like the one above that express satisfaction with service after signup.
In the area of complaints resolution, we also see that M&S cares about keeping its customers happy, and it even seems to be able to turn its customers' few negative experiences into positive ones:
I recently gave a really bad review about M&S energy and how it was sold to me but didn't expect any reply. However, I received a prompt reply from M&S energy apologising for the advice given causing my account to go into arrears. As a goodwill gesture they offered to refund the arrears which they have done already so obviously my opinion has changed with the prompt service.
Problems can occur with any supplier, and we never expect absolute perfection, but when we see that a provider makes very few and makes up for its mistakes when they do occur, we're impressed. We feel we can say with confidence that, if you sign up with M&S Energy, you won't regret it when it comes to the service you'll receive, particularly from its customer support team.
M&S Energy prices - is it a good deal?
It's reassuring to know that customers are pleased with the service, but it doesn't mean much if M&S Energy prices are through the roof. In this section, we'll take a look at how much the provider's tariffs will set you back so that you can see if it's worth signing up.
One thing we certainly count in M&S's favour is that, given that their energy is supplied by Octopus, their tariffs offer 100% green electricity. Of course, all the energy keeping your home up-and-running comes from the same place - the National Grid - but all of the energy Octopus generates on M&S's behalf and puts back into the National Grid comes from renewable sources. Find out more about Octopus's fuel mix in the section further down this page.
As a tempting little perk, every new customer receives a £30 discount on signing up. We love perks and discounts as much as the next person, but don't let it cloud your judgement! Far from the most expensive green tariff on the market, M&S Energy prices are not necessarily the cheapest either - find out which is the cheapest green supplier in our guide.
While not the cheapest, both M&S Energy tariffs fall comfortably under Ofgem's price cap of £1,138 for domestic dual-fuel energy bills, with its 12-month fixed deal representing very good value for a green tariff. We would say you could certainly do a lot worse.
Fuel mix
All UK energy suppliers are obliged to disclose details pertaining to where they source the energy used to power their customers' homes. M&S Energy tariffs are powered by Octopus, and this is what its fuel mix looks like:
| - | Coal | Natural gas | Nuclear | Renewables | Other |
| --- | --- | --- | --- | --- | --- |
| M&S Energy average | 0% | 0% | 0% | 100% | 0% |
| National average | 3.9% | 39.4% | 16.6% | 37.9% | 2.2% |
This is what we like to see. All of the electricity used to power M&S Energy tariffs comes from renewable sources such as wind and solar energy, but also a small percentage that comes from hydroelectric energy. This means that environmentally-conscious customers can feel that their bit by signing up with M&S.
How much of a difference could a green tariff make to your carbon footprint?The average UK home's electricity usage creates around 574kg of CO2 per year. M&S Energy tariffs, as they're supplied by Octopus, contribute 0kg - the equivalent of planting 287 trees!
M&S Energy account login
In order to better manage their energy consumption, customers are able to use their M&S Energy account login to sign in to the provider's online portal. Via the portal, you can perform the following functions:
Scan meter readings from your meter
View your billing history
Update your account and payment details
Contact the M&S Energy support team
This simple set of functions should be enough to manage your M&S Energy account easily enough, though there doesn't seem to be an app you can use to manage it on the go. This might be something for tech-lovers to take into consideration when deciding whether M&S Energy is right for them.
Login help
Having trouble using your M&S Energy login to access your account? To log into your account, you just need to enter the email address with which you signed up and the password you used when you registered your account.
If you've forgotten your password, you can get a reset link sent to your email address through which you can change it to a new one by clicking the button which reads 'Forgotten your password?' 
M&S Energy smart meter
Interested in having a smart meter installed in your home? Customers are, in theory, able to get an M&S Energy smart meter fitted, but there are issues to be overcome before everyone will be able to get one.
They are currently installing the latest generation of smart meters, the SMETS2, which don't yet work everywhere in the country. As the technology becomes available in more parts of the country, more M&S customers will receive it.
What's the difference between SMETS1 and SMETS2?The newest smart meters, SMETS2, allow you to switch providers without your meter losing its smart functionality, as currently happens with SMETS1 meters.
If you already have a previous generation smart meter (SMETS1) you don't need to have it upgraded. It will be upgraded automatically (with no need for an engineer visit) in the near future and you'll be able to switch and keep your meter's smart functionality.
Warm home discount
M&S Energy customers are eligible for the Warm Home Discount if they meet certain criteria. You can either qualify as a member of the Core Group or as a part of the Broader Group.
Members of the Core Group will have been notified automatically by the government and will receive the £140 discount automatically from one of their bills between November and March. If you receive the Pension Credit, you'll fall into this category and need not take any action.
If you think you might be eligible for the Broader Group, which is for more generally financially vulnerable customers, you might be able to get the discount if you apply for it. There is no guarantee of acceptance, even if you received it the previous year, as this discount is given out on a first-come, first-served basis and criteria can change year-on-year.
You can apply for the Warm Home Discount via the M&S website - pay attention to when its application window opens and closes and be sure not to miss it!
M&S Energy contact number
Looking for an M&S Energy contact number? You've come to the right place. In the table below, you'll find all the information you need, including the number itself and the hours in which you're able to give them a call:
| Department | M&S Energy contact number | Opening hours |
| --- | --- | --- |
| General inquiries | 08081 697 822 | Monday to Friday, 9am to 5pm |
If you'd rather not wait around to speak to someone over the phone, you can chat to them on the M&S website using the live chat function or send an email to [email protected] and they'll get back to you. They have a great reputation for resolving customers' issues, so you should be able to get your problem sorted with minimal fuss.
Looking for a number to use in case of an emergency?M&S Energy customers, and customers of any supplier, should report gas emergencies by calling 0800 111 999, which is a 24-hour emergency line for customers of any provider. To report a power cut, call 105.