Which is the UK's Best Energy Supplier?

When weighing up which is the best energy supplier for you, there are a number of things to take into consideration. Of course, cost comes into it, and for eco-conscious consumers a provider that keeps their carbon emissions to a minimum is important too. A supplier can be as cheap or as green as you like, though, and not be the best.
---
The best energy supplier also has to treat its customers right. On this page, then, we'll take you through those which perform best on customer service and weigh it against cost and other important factors.
Who is the most reliable energy supplier?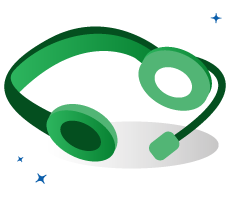 While, "the best" is always a bit of a personal preference in the end, there are a couple of ways to scope out the good energy suppliers - in terms of which are working the hardest to keep their customers happy once they've signed up.
Ofgem compiles data every year pertaining to complaints and complaints resolution, which is an important factor to consider. Consumer review sites are also an important source of information, offering a window into what past and present customers of a supplier think of its service.
In this section, we're going to take a look at both and see which providers are performing best in each area.
Ofgem complaints data
Ofgem organises its complaints data by large, medium and small suppliers. If you want a look at all the data they compile, you can get access to it via the regulator's website. Here, however, we're going to take a look at the major providers' performance and see how it compares to smaller firms to decide which is the best energy supplier of the lot.
Major providers complaints performance
Here's the most recent data available at the time of writing (Q4 of 2020) for Ofgem complaints received per 100,000 customers on the part of the UK's largest providers:
Source: Ofgem
This data may take many readers by surprise - the the major provider have a reputation, which we (like all comparison sites) have done our bit to propagate, for not taking the best care of their customers. It would seem, however, that in recent years increased competition from smaller providers has forced them to up their game in this respect.
This improvement on the part of the major suppliers is evident when you look at historical data, which is also available on the Ofgem website. In 2013, big suppliers like EDF and Npower were getting around 8,000 complaints per 100,000 customers - their improvement speaks to a big push on their behalf to keep more of their customers happy and less inclined to switch.
The success of Octopus in terms of customer satisfaction is obvious, but perhaps the biggest surprise is that high-flyers Ovo and Bulb both find themselves being outperformed by their larger rivals in terms of how many complaints come their way in the first place.
In fairness to Ovo, inheriting 3.5 million displaced and disgruntled SSE customers in 2019 will not have done its stats any favours, but it's clear that both are finding life with a considerably larger customer base than before more difficult to manage. Ovo is certainly managing it better, resolving an impressive 79% of their complaints by the next working day, while Bulb finds itself lagging behind the rest of its major rivals.
Smaller providers complaints performance
Traditionally, smaller providers have a better reputation for keeping their customers happy than the biggest ones do. Using data for the same period as we saw above, let's see if that theory bears out:
| Provider | Complaints per 100,000 customers | % of complaints resolved by next working day |
| --- | --- | --- |
| Avro Energy | 166 | 88% |
| Shell Energy | 1,850 | 41% |
| Utilita | 747 | 56% |
| Utility Warehouse | 697 | 75% |
| Green Network Energy | 2,109 | 54% |
Source: Ofgem
As you can see, performance on this level of the UK market is more varied than it is at the top. Providers like Avro and Utility Warehouse are managing to both keep complaints down and get them resolved quickly, while Shell, for example, are managing neither particularly well.
The smallest providers' performance is measured by Ofgem in complaints per 10,000 customers. Though it's slightly unfair to compare with such different customer pools, here's how some of our favourite independent green suppliers shape up against the big guns:
Source: Ofgem
Some of these statistics, those of Good Energy and Pure Planet, for example, scale up to a ratio similar to those of the major suppliers such as Npower or British Gas. Others, however, demonstrate an impressive ability to keep customers happy, while lacking in their ability to resolve issues on the few occasions they do occur.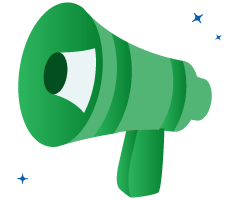 This is most evident in the case of Ecotricity and Green Energy UK, which both see an insignificant number of complaints, but fail to resolve them by the next working day on 82% and 89% of instances respectively.
It is the case, of course, that smaller providers have less resources at their disposal in terms of providing quality customer service to their subscribers. In the case of Green Energy UK, however, you might be tempted to take your chances given that only 4 in every 10,000 customers finds reason to complain anyway!
In terms of sheer number of complaints, then, the best energy supplier is certainly Green Energy UK, which has the lowest proportion of complainants of any UK provider, closely followed by So Energy. The best energy supplier in terms of resolving complaints, however, is Avro Energy - taking care of 88% of its impressively small number of complainants' issues by the next working day.
Energy complaints FAQ
Before we take a look at how energy suppliers across the UK market are doing in terms of complaints performance and keeping their customers happy, we're going to clear up some common questions about energy complaints and how they work.
How do I complain to Ofgem?
You can send a complaint directly to Ofgem, the energy regulator, in one of two ways:
By email, at

[email protected]

By phone, on 020 7901 7295
Is Ofgem the ombudsman?
No, Ofgem and the Energy Ombudsman are two separate entities. The Energy Ombudsman also takes complaints about energy companies and is approved by Ofgem, but they are not the same thing.
Is it worth complaining to the Energy Ombudsman?
Yes - if you've already made a complaint to your supplier and it hasn't been resolved or they haven't responded within eight weeks, you should contact the Energy Ombudsman. The ombudsman will ensure your supplier takes a fair look at your complaint, give you a response, and can judge whether or not the right decision has been made.
What complaints does the Ombudsman deal with?
The Ombudsman deals with several types of complaints, similar to those which you might complain to Ofgem, which include but are not limited to:
Poor customer service
Billing problems
Installations (and delays therein)
Problems switching provider
Loss of service
Sales
You can get a better idea of what sort of complaints the ombudsman deals with and how to make your complaint via its website..
Customer energy reviews
Another important source of information pertaining to customers' satisfaction with their energy supplier is the dreaded consumer review site. Online energy reviews can make or break a provider, as Npower and SSE know too well, and a good score on Trustpilot in particular can go a long way to establishing you as a trusted supplier.
In this section, we'll take a look at how providers are doing in this sense, with a special focus on Trustpilot and Which? reviews. We'll start with how the bigger suppliers are doing and then go on to the independent ones:
Major provider reviews
A lot can be gleaned simply from a provider's scores on review sites. The table below includes data from both Trustpilot and Which? - bear in mind that TrustScores are simple star ratings out of five and Which? rankings order 25 suppliers from best (1) to worst (25). Here's how the biggest providers fare:
| Provider | TrustScore (/5 stars) | % positive reviews | Which? ranking | Which? customer rating |
| --- | --- | --- | --- | --- |
| British Gas | 3.3 | 60% | 18 | 62% |
| EDF Energy | 4.2 | 78% | 20 | 61% |
| Eon | 3.6 | 61% | 22 | 60% |
| Npower | 1.2 | 4% | 25 | 54% |
| Scottish Power | 3.6 | 63% | 24 | 55% |
| OVO Energy | 4.2 | 85% | 8 | 70% |
| Bulb | 4.6 | 93% | 10 | 69% |
| Octopus Energy | 4.8 | 96% | 2 | 80% |
As you can see, the bigger the name in no way equates to the happier the customer. In fact, it seems to go in the other direction - newer providers Octopus and OVO in particular are throwing some serious shade over their rival suppliers here
It has to be said, however, that the major providers generally have come a long way from where they were a decade ago. Back then, a score like Npower's - which was recently acquired by Eon - would have been normal across the board, whereas now they seem to put in much more work to keep customers happy.
Smaller provider reviews
We've seen that, among the major providers, the one's we're least familiar with seem to be keeping their customers a lot happier. Is this the case as they keep getting smaller? Let's take a look at selected smaller suppliers and see how they're doing:
| Provider | TrustScore (/5 stars) | % positive reviews | Which? ranking* | Which? customer rating |
| --- | --- | --- | --- | --- |
| Avro Energy | 4.6 | 94% | 3 | 76% |
| Shell Energy | 3.9 | 71% | 17 | 63% |
| Utilita | 4.3 | 75% | 12 | 68% |
| Utility Warehouse | 3.9 | 78% | 7 | 71% |
| Green Network Energy | 4.1 | 80% | 10 | 69% |
| Ecotricity | 3.6 | 60% | 14 | 66% |
| Good Energy | 4.2 | 76% | N/A** | N/A |
| Green Energy UK | 4.5 | 88% | 12 | 68% |
| Outfox the Market | 4.6 | 83% | 1 | 82% |
| Pure Planet | 4.6 | 89% | 5 | 74% |
| So Energy | 4.6 | 95% | 6 | 73% |
*Where two suppliers have the same ranking, it's because they are ranked jointly.
**Good Energy customers were not polled by Which? so they do not have a ranking or a customer score on the site.
It's clear just from a quick glance at the above table that smaller providers generally perform better according to online reviews, though it's not inevitable that you'll have a better experience with a smaller provider than a bigger one. Octopus is certainly worth considering given its rating on both sites, while energy giant EDF's score on Trustpilot is eye-catchingly positive.
Which is the best energy supplier in the UK?
As mentioned before, there can hardly be one "best supplier" as what goes into choosing that is so subjective and differs from person to person. However, the data we reviewed speaks very highly of Octopus Energy. In deciding this, we've balanced the above data, which gives a lot of insight into how each company treats its customers, with other criteria such as cost and environmental concerns.
For help finding the a cheap electricity supplier, see our complete guide, while you can find out all about the UK's green suppliers on our dedicated page. For a cross section of the cheapest green providers, however, here's a quick overview of the cheapest green energy tariffs on the market right now: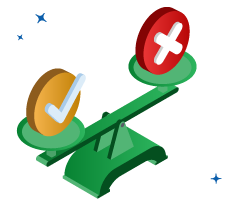 It should be obvious by now why Octopus, in our review, was the one that ticks all of the boxes. As well as having by far the lowest proportion of complainants of any major provider, it offers renewable tariffs at one of the cheapest rates available.
It is, of course, also difficult to ignore Pure Planet, which offers the cheapest 100% renewable tariff we could find and performs excellently on review sites - it's also a producer of renewable energy, which counts heavily in its favour.
Ovo is also not far behind in our estimation, offering a good price for renewable energy and proving itself one of the most efficient energy suppliers in terms of complaints resolution - it only falls down when it comes to its number of complaints per 100,000 customers, which is far higher than that of Octopus.