Zog Energy began life in 2013 with the intention of providing transparent, easy-to-understand tariffs for those sick of the convoluted way major providers set out their deals. It's a gas-only provider, which may put off customers looking to combine their gas and electricity bill for simplicity's sake, but is Zog worth considering anyway? Find out in our complete guide..
---
Zog Energy reviews
One of the most important considerations in deciding whether or not it's worth signing up with a supplier is what its current and past users think of it. Does it leave a trail of unhappy customers in its wake? We've been sifting through Zog Energy reviews online to find out.
A glance at consumer review site Trustpilot's ratings for the supplier gives an excellent impression of its service. Zog Energy reviews, though taken from a relatively small pool of around 200 customers , are almost invariably laudatory. Almost 90% give a score of 5 stars, with 92% giving a positive rating of 4 stars or more and just 6% finding cause for complaint.
One of the main things to note about Zog is that it doesn't encourage people to call if they're having trouble - it only offers email addresses on its website (though you'll find a number that we've dug up further down the page). This does not seem to have caused any problems for its customers, who regularly sing the praises of its email customer service team.
We changed to majority air source heating so our gas consumption significantly reduced. The email customer service team is brilliant. Very efficient, answer in a timely manner and get things done. It's wonderful to be able to communicate with a human who can make decisions and think pragmatically.
It was a bit of a concern to us that Zog doesn't make it easy to find its phone number, thus discouraging customers to call, but it's great that so many are happy with the customer service they've been getting via email. Other reviewers agree that the service is timely and hassle-free, which is just what we like to hear.
A large number of Zog Energy reviews also draw attention to the provider's pricing, which is invariably said to be much cheaper than they were previously paying for gas:
I've been with them for years. They consistently offer the cheapest tariffs and the few times I have needed to contact them, they have been excellent. What more could you ask for?
You can see for yourself below just how much value Zog Energy tariffs offer, but it's clear that the current crop of customers is delighted with how little they're paying. In fact, there doesn't seem to be much of a downside on show among Zog Energy reviews online - the small percentage of critical reviews are often minor complaints from customers disgruntled over exit fees or the time it takes to get credit refunded.
Overall, it seems that Zog Energy does a great job of keeping its customers happy and we have faith that new customers can enter into a contract with them confident that they won't be messed around.
Zog Energy tariffs
Another obvious question you'll want the answer to as you consider becoming a customer is - how much do Zog Energy tariffs cost?
There's a difference of over a hundred pounds between the cheapest and most expensive Zog Energy tariffs. The cheapest, its Zog Mercury 12-month fixed contract, is certainly worth considering.
Price is a big consideration, but for convenience's sake we would also say that it's worth considering whether a dual fuel tariff would be better for you. This would essentially eliminate the hassle of an extra bill from your life, and it could also save you money - see our guide on the cheapest energy tariffs to find out how much you could save.
For more information about Zog Energy tariffs and to sign up online, go to the Zog website or give one of our energy experts a call to see if they can find you a dual-fuel deal and save you even more.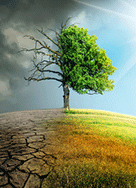 When was the last time you switched tariff?
Call for free and find how easy it is to save money on home energy by going clean.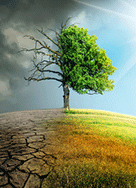 Save money on your energy bills!
Our call center is currently closed. You can compare our energy offers or leave your phone number and get a free callback.
Fuel mix
All UK energy providers are obliged to release data pertaining to where they source their energy from. Given that Zog Energy only supplies gas, it doesn't have much use for certain forms of renewable energy, such as wind or solar energy, and it is not among the small number of UK suppliers generating a percentage of its gas supply from biomass fuels.
Zog Energy tariffs, therefore, rely 100% on natural gas to supply its customers homes. This is no different to the vast majority of gas suppliers in the UK, so we can't chastise them too much, though some providers do engage in carbon offsetting in order to mitigate the effect they have on the environment - Zog is not among these.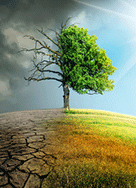 How green is the energy powering your home??
Call for free and find how easy it is to save money on home energy by going clean.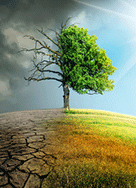 Save money on your energy bills!
Our call center is currently closed. You can compare our energy offers or leave your phone number and get a free callback.
Zog Energy login
One of the main drawbacks of signing up with Zog is that it has no online portal or app in order to manage your account - in short, whether you're a customer or not, you don't have a Zog Energy login.
This is not to say that the provider is completely in the dark ages, however. You're able to sign up entirely online and all of your communications with them can be done via email - you can find several addresses further down the page. The Zog website also offers customers the ability to perform one important function online: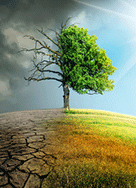 Problems signing up for an energy deal?
Call for free and find how easy it is to save money on home energy by going clean.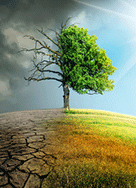 Save money on your energy bills!
Our call center is currently closed. You can compare our energy offers or leave your phone number and get a free callback.
Zog Energy meter reading
In the absence of an app, customers are only able to submit their Zog Energy meter reading via the provider's website. To do this, just go to its meter reading page and you'll be asked to supply the following information, which it's important to have to hand:
Your account number (can be found on your bill)
The postcode of your supply address
Your reading
The date of your reading
You simply put these details into the relevant boxes and click 'Submit your reading' and you're all done. It's a simple process and doesn't involve signing in to an account, so you won't have the issue of forgetting your username or password.
Interested in a Zog Energy smart meter?Unfortunately, Zog is a bit behind the curve in terms of its smart meter rollout. Its website says that it will start installing them in customers' homes in 2020, but we see no signs that they've gotten underway. If you'd like to be one of the first customers to have a Zog Energy smart meter installed, email them at hello@zogenergy.com to register your interest.
Login help
Having trouble using your Zog Energy login to access your account online? That's because you don't have one! Zog offers neither an online portal nor a mobile app. If you want to get in touch with them, you'll have to call or use one of the email addresses you'll find further down the page.
Warm home discount
Zog Energy does not offer the Warm Home Discount. This will frustrate those eligible for the £140 discount, which is given automatically to those who receive the Pension Credit and which many financially vulnerable people rely on in the winter to keep them out of energy poverty.
It's important to remember that the discount is not the be-all and end-all in terms of saving money on energy. Some providers who do not offer the discount could save you more than the £140 you would save with another that does offer it.
Zog Energy contact number
On the hunt for a Zog Energy contact number? We've got you covered. In the table below, you'll find the number to call as well as the hours in which lines are open:
| Department | Zog Energy contact number | Opening hours |
| --- | --- | --- |
| General inquiries | 01473 597964 | Monday to Friday, 9.30am to 4.30pm |
As you can see, Zog's lines are not open for as long as other providers, and they don't seem particularly keen for you to call them at all - their website doesn't actually advertise the number at all. They're keener for you to contact them via email at hello@zogenergy.com for account inquiries or sales@zogenergy.com for those looking to sign up.
Looking for a number to use in case of an emergency?Zog Energy customers, and customers of any supplier, should report gas emergencies by calling 0800 111 999, which is a 24-hour emergency line for customers of any provider. To report a power cut, call 105.
The services and products mentioned on this website may only represent a small selection of the options available to you. The Switch by Selectra encourages you to carry out your own research and seek advice if necessary before making any decisions.