A household name for its success in the petroleum industry for many years, it might be news to you that Shell branched out into home and business energy supply with its acquisition of First Utility. The brand it took over was one of the biggest challengers to the industry's big names, but could Shell Energy be the best choice for your energy supply?
---
About Shell Energy
Shell Energy came about with the acquisition of First Utility by Royal Dutch Shell, one of the world's largest petrochemical companies. First Utility continued to operate under that name a year after being acquired by Shell, but from 2019 began to operate as Shell Energy.
The provider expanded its customer base from the 700,000 it acquired with its purchase of First Utility with the acquisition of Hudson Energy Supply - owner of Green Star Energy - in October 2019. It now supplies more than one million domestic customers.
In an attempt to distance itself from its parent company's reputation as a petrochemical giant, Shell Energy has begun declaring itself as a "clean energy" supplier. It says that its electricity tariffs are 100% renewable as standard, and offers its customers the opportunity to make their homes entirely carbon neutral with its Go Further upgrade.
It also offers customers the ability to sign up for Shell Go+ rewards, which gives them a 3% discount on fuel at Shell service stations up to a certain amount. Find out more about Shell Energy and the benefits of signing up in the sections below.
Who is Shell Energy owned by?
Shell Energy is owned by the multinational Royal Dutch Shell plc - known globally as Shell - one of the world's largest oil companies, which has its origins back in the 19th century. It only ventured into home energy supply in 2018, when it acquired one of the UK's largest independent suppliers.
Shell Energy Reviews
Before you even begin to weigh up a provider's prices and the benefits it offers in its packages, we think it's important to find out what its customers think about it. After all, a deal might be the cheapest electricity tariff on the market, but you wouldn't sign up to it knowing you were in for poor service. To this end, we've been reading Shell Energy reviews online.
For an idea of the service you can expect, a good first step is to read Shell Energy reviews on the consumer review site Trustpilot. Customers posting on the site seem to rate the provider reasonably well, giving an average TrustScore of 3.9 out of 5 stars across all 50,000 reviews.
One particularly promising sign is that more than two thirds of reviewers have given Shell the best rating of five stars. Recent five-star Shell Energy reviews seem to focus on friendly and effective customer service agents as the reason for being pleased with the provider:
It took 25 minutes to get through on the phone which was disappointing. However once I was through, Sonia was helpful and knowledgeable about the products. She talked me through the tariffs and explained everything. The rating would have been 5* but for the long wait.
This reflects well enough the general theme that runs through Shell Energy reviews online, highlighting a minor issue the provider needs to address while expressing general satisfaction as most reviewers do.
When reviewers give an agent's name in their review, as many Shell reviews do, it's usually because they've been asked to leave a review, but as long as this means customers receive a good service we don't think it's an issue.
There is, of course, a minor strain of negativity running through Shell Energy reviews. A lot of these customers refer to broadband connections, which Shell also providers, so we think you might expect more problems from this service than from energy. Complaints directly relating to energy, however, seem few.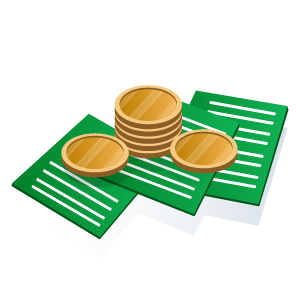 Unfortunately, the most recent Which? survey of UK energy customers had different findings. It ranked Shell Energy 17th out of 25 suppliers surveyed. It generally fared worse than the average in terms of billing accuracy and customer service, and only 22% of customers thought they were getting good value for money.
It seems to us, then, that Shell Energy reviews are mixed, and that it's a bit of a risk to sign up. We would keep an eye on how opinion develops and reserve judgement on Shell until it's been around a little longer.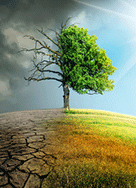 Is your provider charging you too much for a bad product?
Call for free and find how easy it is to save money on home energy by going clean.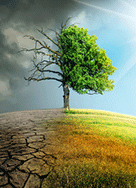 Save money on your energy bills!
Our call center is currently closed. You can compare our energy offers or leave your phone number and get a free callback.
Shell Energy Login
Customers can use their Shell Energy login to manage their account online or via the provider's mobile app. The app is available to download both in the Google Play Store for Android and in the App Store for Apple users. Here is a list of features available both on the website and on your mobile:
Easy login using your email address
Submit meter readings
View your monthly bills and payments
Find answers to common questions in the Help Centre
Top-up the credit on your account
Keep an eye on your tariff and switch to get a better deal
This is a pretty basic set of features, but more than enough to make managing your energy account easy if it works well. Reviews for the Shell Energy app differ significantly depending on which device people use - Apple users seem very pleased with it, giving an average rating of 4.5 out of 5 stars, while Android users less so, rating it 3.4 out of 5.
According to reviewers, the problem with the app on Android is that it has several bugs, making it difficult to use. Users report seeing a lot of error messages and difficulty logging in. This is discouraging, as it means that Android users will be reluctant to sign up if they can't expect a working app - we hope Shell Energy can fix this login issue as soon as possible.
Shell Energy login help
If you're having trouble with your Shell Energy login either online or through the app, you'll be pleased to know that there is an email address available to you for working through issues - mobile.support@shellenergy.co.uk.
If you've forgotten your password, you can recover it via the Shell Energy login page by clicking on the link that says Forgot your password? and putting in your email address. Shell will send you a password reset email and you can choose a more memorable one!
Shell Energy Tariffs
If you're looking to sign up for home energy, there are a number of Shell Energy tariffs available to you. As with any provider, for specific pricing information you'll need to get a quote for your home.
If you're clued up on UK energy regulation, you'll know that the Ofgem price cap for dual-fuel is £1,138 as of the beginning of April 2021. The price cap only applies to standard variable tariffs, which can go up or down at any point along with the wholesale price of energy, and Shell has taken full advantage of this - they couldn't charge you more for this if they wanted to.
Other Shell Energy tariffs charge more than the price cap, which we take to be about the average price for energy in the UK - we'd say this makes it expensive.
It's true, however, that there are certain benefits on offer with the more expensive Shell Energy tariffs. Here are the main ones:
Shell Go+ rewards, including a 3% discount on fuel at Shell service stations up to 60 litres per household (all tariffs).
Discounts on home broadband (all tariffs).
Carbon credits for electricity and gas (Go Further April 2024 plus Ring and Chime customers).
Ring Video Doorbell and Chime (Go Further April 2024 plus Ring and Chime customers).
We'll leave it up to you to decide whether Shell Energy tariffs are worth the money. For more information on Shell Energy tariffs and the benefits involved, see the provider's website.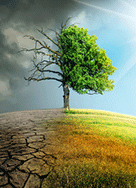 When was the last time you switched tariff?
Call for free and find how easy it is to save money on home energy by going clean.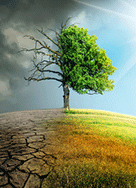 Save money on your energy bills!
Our call center is currently closed. You can compare our energy offers or leave your phone number and get a free callback.
Fuel mix
Shell Energy tariffs are 100% renewable - or so the provider would have you believe. The claim is plastered all over its website, but is it true? It seems far-fetched coming from one of the world's largest petrochemical companies. Let's take a look at how it compares to the national average:
| - | Coal | Natural gas | Nuclear | Renewables | Other |
| --- | --- | --- | --- | --- | --- |
| UK average | 3.9% | 39.4% | 16.6% | 37.9% | 2.2% |
| Shell Energy average | 0% | 0% | 0% | 100% | 0% |
We are equally skeptical about Shell's fuel mix, especially as the provider is not clear on how much it is the result of greenwashing - which is the practice of purchasing REGO certificates in order to certify a tariff's green credentials while actually sourcing your fuel from the National Grid like any other tariff.
Laws have been proposed to combat greenwashing and promote increased transparency on energy providers' fuel sourcing. We suggest keeping an eye on the situation and reserving judgment on Shell Energy tariffs until more information is available.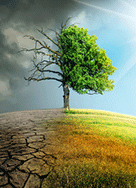 Combat climate change day today!
Call for free and find how easy it is to save money on home energy by going clean.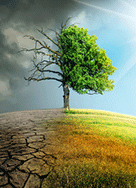 Save money on your energy bills!
Our call center is currently closed. You can compare our energy offers or leave your phone number and get a free callback.
Warm home discount
If you're financially vulnerable and thinking of signing up to a Shell Energy tariff, you'll be pleased to know that it does offer the Warm Home Discount. There are two ways you could be eligible for the scheme's one-off £140 discount with Shell:
Core Group: If you qualify under the Core Group, you'll be notified by the government and receive your discount automatically. You don't need to take any action.
Broader Group: If you qualify for the scheme under the Broader Group, you'll need to apply directly to Shell Energy. Applications are done on a first-come, first-served basis and there is no guarantee that you'll be accepted, even if you received the discount last year. Be sure to apply before the deadline.
Shell Energy's website says that applications are closed for the 2021 Warm Home Discount, but the application window for next year's discount will open before long. Keep a close eye on the site to make sure you don't miss it.
Shell Energy Smart Meter
Shell Energy is currently rolling out smart meters for its home energy customers at no extra cost. You can apply for a Shell Energy smart meter via the provider's website and, once its rollout reaches your area, you'll be contacted to organise an installation at a time that suits you.
Here's why you should consider getting a Shell Energy smart meter:
Meter readings are automatic: with a smart meter, you won't have to take a manual reading every month in order to get an accurate bill.
No more estimates: estimated bills, which can result in over or undercharging, will no longer be a problem - you'll only pay for the energy you use.
Easy to see and control your usage: your Shell Energy smart meter's in-home display will let you know in real-time exactly how much you use in pounds and pence, giving you a better idea of how you're spending and more control over it.
For more information on Shell Energy smart meters and to fill out the application form you'll need to send in order to get an installation, see the provider's website. There is currently no obligation to get one installed, but the government wants all homes to have a smart meter installed by 2024.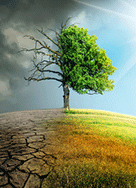 Could a smart meter help you protect the environment??
Call for free and find how easy it is to save money on home energy by going clean.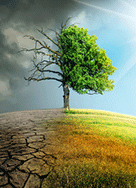 Save money on your energy bills!
Our call center is currently closed. You can compare our energy offers or leave your phone number and get a free callback.
How do I contact Shell Energy?
Looking to get in touch with Shell Energy? You've come to the right place. Firstly, here's how to get in touch with Shell Energy via phone:
| Department | Phone number | Opening hours |
| --- | --- | --- |
| General inquiries | 0330 094 5800 | Monday to Friday, 8am to 6.30pm; Saturday, 9am to 4pm |
Shell says that the best time to call its customer service team is between 9:30am and 11am and 3pm to 4:30pm on weekdays, or on Saturdays between 1:30pm and 3:30pm. There are also a number of other ways you can get in touch with them, including:
Via the virtual assistant on the Shell Energy website.
Via Shell's online contact form.
Via Twitter or Facebook, where it generally responds within one hour.
Looking for a number in case of an emergency?Shell Energy customers should report gas emergencies by calling 0800 111 999, which is a 24-hour emergency line for customers of any provider. To report a power cut, call 105.