Tonik Energy has gone bust - what next?
Tonik Energy has ceased trading. All of Tonik Energy's 130,000 customers were transferred to Scottish Power on October 10, 2020. The Tonik login page has been removed from their website. Affected customers can also read this guide for more advice on what to do next.
Tonik Energy was a renewable energy supplier on a mission - to provide British households with cheaper, greener energy and halve their energy bills by 2022. It was an ambitious goal, and after helping over 130,000 customers join the green energy revolution, it went bust in 2020. Find out why and what happens next below.
---
Alongside cheap tariffs and award-winning service, Tonik also supplied solar panels and other technology to empower homeowners to generate their own renewable energy. This unique combination made Tonik a decent choice on the UK's green energy market, so what went wrong?
Tonik Energy FAQs
In this section, we'll be taking you through a few common questions Tonik customers have about the provider:
Has Tonik Energy gone bust?
Yes, Tonik Energy ceased trading in October 2020. Ofgem has appointed Scottish Power to take on the 130,000 customers left without a provider following the closure, so if you were a Tonik customer you will be contacted by Scottish Power before long with more details of the switch.
I was a Tonik customer - was I affected?
No, except that the name of your provider has changed. All Tonik customers will be switched to Scottish Power with no action required to keep their service active. Scottish Power has agreed to honour Tonik contracts until they were due to expire, so your deal will not change until it was expected to, as well as to honour outstanding credit balances, including money owed to both existing and former domestic customers of Tonik.
Scottish Power has also set up a specific line and call center to deal with queries from Tonik customers, which you can find details of toward the bottom of this page.
Not happy at being switched to Scottish Power?Not to worry, as at this point you're free to switch away to whichever provider you choose with no exit fee.
Tonik Energy Review
Tonik was able to grow an engaged customer base around the concept of green energy and technology. Not content with only dealing with residential energy supply, they added value to their service by striking key partnerships with solar panel, home energy storage, EV charger and even smart meter manufacturers.
However, let's take a closer look at how Tonik performed in customer service and affordability, which is what matters to British energy consumers when it comes to picking energy providers.
1. Customer Service
First up, let's look at one of the most vital elements of any good energy supplier - customer service. Tonik's website states that they aim to provide excellent customer service. In fact, Tonik used to refer to customers as 'members' of the green energy movement, rather than just a number on a spreadsheet. It was a refreshing philosophy for an energy company, but did Tonik mean it or was it simply marketing spiel?
Well, in our experience Tonik lived up its promise and offer decent customer service, both on the phone and via email. We've found that most customers praised Tonik's customer support and commented on how friendly, helpful and efficient their service was over the phone. Tonik Energy reviews say that the provider answered the phone very quickly and was usually able to solve their issues without hassle, so in this regard it will be missed.
Brilliant customer service! The few times I've phoned for information on my bill, I've always found the staff quick to sort things, well supported by their computer system, cheerful and friendly, and ready to help! Together with a well-priced deal, what more can you ask!
But, of course, Tonik wasn't perfect in all departments and it did receive a few negative reviews on review websites such as Trustpilot. Some customers vented their frustration with delays to resolving their problems or at being kept on hold on the phone for a long time. Other Tonik Energy reviews cite being left annoyed with the company's website going down, leaving them unable to access their online account.
Typically, Tonik's customer support team replied to most of these reviews through Trustpilot to apologise and offer a solution to the problem, which is something that not all providers do.
All in all, Tonik's customer service was excellent - award-winning, in fact, as not so long ago they took home a customer service award at the British Renewable Energy Awards. So if friendly and efficient customer service is high on your priorities, you'll be sad to hear that you can no longer sign
2. Tariffs & Prices
Next, let's take a look at Tonik tariffs and pricing. Before closing, Tonik offered a range of fixed tariffs and one variable tariff with slightly different prices and features. In addition, they also offered:
A tariff for peer-to-peer energy trading trial participants
A fixed tariff for EV car owners with at-home charging.
All Tonik tariffs came with 100% renewable electricity and no exit fees should you wish to switch to another supplier, which is handy now that it's gone bust because it means you're free to switch to a provider of your choice!
There were three main fixed-rate Tonik tariffs. Let's take a look at what they offered and how they differed. If you're looking for unit rates and standing charges for each one of the following, head down the Tonik Energy Tariffs section below:
Go Green Exclusive
This Tonik tariff offered 100% renewable electricity with pricing protected for one year. Zero carbon gas was not on offer here, meaning that if you wanted carbon offset for your gas consumption you would have had to look at one of the tariffs below. It's worth noting that customers received 3% interest on any credit balance they accumulated on their Tonik account and no exit fees apply when switching away.
1 Year Greenest
This tariff did have the carbon-neutral gas option as standard, on top of the 100% renewable electricity that Tonik offered from the get-go. The same standard Tonik tariff conditions applied when it came to no exit fees and the 3% interest applied to customers who built up credit.
2 Year Greenest
This was the two-year variant of the 1 Year Greenest fixed-rate tariff, which meant that all the same Tonik tariff touchstones applied but this variant offered price protection, in terms of unit rates and standing charges, for two years instead of one.
What are Tonik customers saying online?
Looking at customer's reviews online, it appears many agree that Tonik's tariffs are very reasonable. There is no shortage of customers that commented on the low prices and many claim to have saved money on their energy bills after switching to Tonik.
Just completed my switch over to Tonik from one of the big-6. It has all gone swimmingly and I've not had to do anything. Plus I did a comparison and Tonik is loads cheaper than my old supplier."
On the flipside, however, there were a few slightly cheaper tariffs available with other suppliers and Tonik was not the cheapest on the market. So while there are a couple of cheaper suppliers on the market, Tonik's tariffs may be worth paying that little extra for when you consider the quality of its customer service.
3. Bills & Account Management
Unlike other large suppliers, Tonik was only around for a few years and, as such, entered the energy market in an increasingly digital world.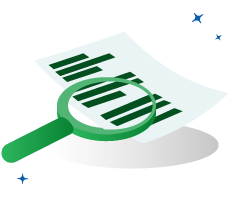 Paper bills are on the way out, and these days a decent website with online account management is expected by many customers, along with correspondence via email instead of post. Tonik customers could access their account through the website and were kept up to date by email.
Its website didn't disappoint either, it is well-designed, simple to use and easy to navigate. Even the least tech-savvy customers should have had no trouble logging in, viewing and managing their bills, submitting meter readings, and updating their personal details.
The online account is brilliant, works perfectly, lots of information and they even pay interest on credit balances. Email reminders to enter meter readings were always received every month and within minutes of doing so my monthly statement was generated."
Disappointingly, Tonik didn't have a mobile app. In this day and age, you really would expect a forward-thinking energy company to have an app for customers to manage their account on the go. Perhaps it was in the works, but at least now that it has closed its customers will have the option to sign up with a company that offers this feature.
About Tonik Energy
Never heard of Tonik Energy or want to know more about them? Read on to discover more about Tonik's journey to becoming one of the UK's best green energy suppliers.
Mission & Ethos
Tonik entered the UK's energy market with the aims of making renewable energy more accessible and affordable for British households and to ultimately 'halve customers' energy bills by 2022'.
As well as offering the lowest prices possible, Tonik encouraged customers to consume less energy and be more in control of their energy consumption through awareness of their usage data and with technology such as smart meters. Tonik also wanted to empower customers to generate and store energy at home using technology such as solar panels and in-home storage batteries.
To offer the lowest possible tariff prices, Tonik also kept its running costs low and passed these savings on to customers. They also monitored the wholesale price of energy closely in order to adapt to changes and ensure they always stayed competitive.
Tonik also places a great deal of importance on creating strong relationships with its customers - or 'members' as it liked to call them. The provider aimed to provide excellent customer service and engage with customers more than other providers in order to stand out from the competition.
In fact, we don't have customers, we have members... because they are all part of a movement, a genuine change in the energy market rather than just a transaction each month."
Smart Technology
Not content with saving the planet through 100% renewable tariffs alone, Tonik also designed, sold and installed technology to allow customers to reduce their bills themselves.
Customers could purchase solar panels and storage batteries from Tonik in order to generate and store their own green energy at home. This enabled them to effectively use free energy at certain times of the day and Tonik-supplied energy the rest of the time.
Tonik's Products
Tonik Energy smart meter to help customers control how much energy they are using
Solar panels to help customers generate their own electricity
Solar batteries to store excess electricity generated from the solar panels
Electric vehicle chargers to charge electric vehicles at home
This use of tech made Tonik an innovative mix of energy supplier and technology company - giving it a unique selling point compared with the other renewable energy suppliers in the UK.
History
Tonik was established in 2015 in Nottingham under the name Pilot Energy. They rebranded as Tonik Energy in August 2016 and relocated to Birmingham. In just two years, it grew rapidly and announced it had reached the 50,000 customers milestone - impressive stuff for such a young company.
Who owns Tonik Energy?
Tonik was co-founded by Jonathon Hayward, Simon Perkins (Operations Director) and Christopher Russell (Managing Director). In June 2017, Donald Leiper was appointed as Commercial Director.
Tonik's Renewable Energy
Tonik sourced 100% of its electricity from renewable sources and 10% of its gas supply from 'green gas' - higher than the industry average of around 5% to 6%.
Tonik didn't actively generate energy as some suppliers do. Instead, they bought it from various energy-generating suppliers across the UK.
Energy Mix
Tonik's supply of renewable electricity was made up of 91% solar power and 9% from wind energy. Its previous renewable energy mix had been 32% sourced from solar energy and 68% from wind energy. The latest figures demonstrate significant gains for solar energy.
Renewable Electricity
Tonik sourced 100% renewable electricity from energy producers using solar power and wind energy to make electricity without needing nuclear or fossil fuels.
Tonik Energy relied on solar energy producers because its solar photovoltaic panels easily transformed sunlight into electricity that could be fed into the grid (even on cloudy days).
Meanwhile, wind turbines were able to generate colossal amounts of green electricity when their blades are spun by wind currents, either on British soil or out at sea. The low price of electricity from wind energy helped Tonik keep its prices fairly low.
Did you know?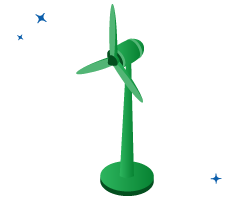 As with all suppliers providing 100% renewable electricity, Tonik customers received the same electricity from the National Grid - a melting pot of electricity sourced from renewable and non-renewable sources. However, for every unit of electricity their customers used, Tonik guaranteed to buy and put back an equal amount into the grid that was renewably sourced.
As renewable energy generation and usage increases in the future, the percentage of renewable electricity customers receive from the grid will increase. Therefore Tonik was, as other suppliers continue to do, helping to increasing the renewable portion of the UK's electricity.
Green Gas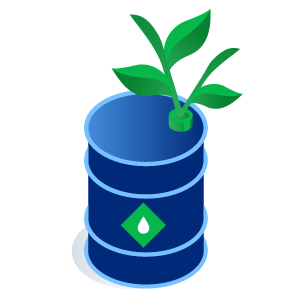 Tonik supplied 10% of their gas from green gas, which is also generated from anaerobic digestion of organic plant and animal waste. Unfortunately, green gas is expensive as it's a new innovation and can't be produced in large enough quantities to make it affordable at scale. So the remaining 90% of Tonik's gas supply was sourced from fossil fuels in the North Sea.
The high cost means few suppliers offer more than 10% green gas in their energy mix. However, Tonik's 10% was still higher than the industry average of 5 to 6%. Tonik were aiming to increase it further as it became more cost-effective to do so.
To make up for the remaining 90%, Tonik offer the Positively Greenest tariff. With this tariff, Tonik commit to offsetting the portion of fossil-fuel gas they supply by investing in environmental projects to reduce carbon emissions elsewhere. This effectively makes the gas from this particular tariff 100% carbon neutral.
Tonik Energy Tariffs
Tonik offered some of the cheapest renewable energy tariffs available in the UK. They offered four different options with slightly different features, prices, and levels of green energy.
Business Tariffs
Tonik focused on supplying households and did not offer business tariffs.
Tonik Energy Login
All Tonik customers received access to its 'Tonik Space' online portal to view and manage your tariff, bills and personal details. The page allowed you login either with your email and password or through your Twitter or Facebook account.
Once logged in you could:
Access your bills
View your account balance
View your tariff and recent usage data
Submit your meter readings
Edit your contact, payment info
Refer a friend to Tonik
Having trouble logging in to your Tonik account? We're not surprised - the page has been deleted! As a Scottish Power customer, you now have to get in touch with your new provider to get yourself set up with an account on its online portal.
Tonik Energy contact number
Tonik made it easy to get in touch with their customer service team in all the ways you would expect. We've also included the special line set up by Scottish Power to deal with Tonik inquiries:
| Department | Tonik Energy contact number | Opening hours |
| --- | --- | --- |
| General inquiries | 0333 344 2686 | Monday to Friday, 8am to 5pm |
| Scottish Power - Tonik inquiries | 0800 040 7181 | Monday to Friday, 9am to 5pm |
If you'd rather not wait to speak with someone over the phone, you can try emailing Tonik at [email protected] or you will likely have more success at [email protected] or by using the online chat function on the Scottish Power website.
Looking for a number to use in case of an emergency?Former Tonik customers, regardless of their current supplier, should report gas emergencies by calling 0800 111 999, which is a 24-hour emergency line for customers of any provider. To report a power cut, call 105.