Octopus Energy are one of the fastest growing green energy suppliers in the UK, reaching 350,000 customers in just three years. They also have an excellent customer service record and are the UK's largest investor in solar farms - generating a huge 40% of our total solar power. Clearly they're doing something right, but are they the best green supplier on the market?
---
In our independent Octopus Energy review we give you the lowdown on their customer service, tariffs, pricing and account management to help you decide if switching to Octopus Energy is worth your while.
Octopus Energy Review
Interested in finding out more about Octopus Energy before you switch? Well, we've got you covered in our independent Octopus Energy review.
1. Customer Service
To start with, let's take a look at what Octopus Energy reviews say about its customer service. In our experience and that of thousands of online reviews, Octopus provide some of the best customer service of any supplier in the country. Reviewers typically praise the friendliness, efficiency and helpfulness of staff. Others praise their patience in dealing with queries and the speed with which they reply to inquiries.
The best customer service of any company I have ever dealt with. They are quick to reply, always provide personal (rather than template) responses, and have resolved all issues I have ever raised with them promptly and efficiently.
We have also found many customers praise the high standard of customer service over email, claiming them to be patient and professional in dealing with queries online. And the positivity keeps flowing with numerous reviews mentioning how "grateful" customers have been for the "fantastic help" and that Octopus are "an absolute delight to deal with" both by email and over the phone. High praise indeed!
I have been particularly impressed with speed the company can turnaround an email… Today I had a long email conversation with team member Vicki who was absolutely wonderful. Never patronising or in a hurry. She seemed so cheerful and willing to help me.
Overall it seems customers struggle to find enough superlatives to describe the customer service and we have to agree. It's worth noting however that some reviewers have posted their referral link in order to receive a £50 referral payment for new members that use it to sign up.
The above has probably influenced the number of glowing reviews, so perhaps it's worth taking some of these reviews with a pinch of salt. Regardless, there are plenty of positive, non-promotional reviews and we still feel their service is excellent on the whole.
2. Tariffs & Prices - is Octopus Energy cheap?
While customer service is important, so is getting a good deal and not paying over the odds on your energy bills. When it comes to pricing, Octopus Energy tariffs are competitive and certainly rank among the cheapest green suppliers in the UK.
On the opposite end, suppliers such as Good Energy and Ecotricity are more expensive for the same amount of energy, but have the benefit of being green energy producers as well. Octopus Energy tariffs place them at about the middle of the road to go for at present.
Octopus also offers a range of additional tariffs, including the 'Octopus Go' tariff for electric vehicles with cheap night rates for EV owners to charge their cars overnight.
The innovative 'Octopus Tracker' tariff also offers customers variable prices that change daily to follow the price of the wholesale energy rates. With this tariff, customers can track the price of energy from their smartphone in real-time and see forecasts for their future energy bills.
Sensible pricing for green energy. Although not the cheapest I'm happy my money is spent correctly.
Customers appear to be satisfied with the tariff pricing and are typically happy with what they're paying. Customers usually find their tariffs to be fair and competitively priced overall, while the extensive range of Octopus Energy tariffs also means there is something for everyone.
3. Bills & Account Management
Octopus Energy encourages customers to do everything online and to manage their accounts through the company's website. In the account area, customers can log in to view bills, account details and submit meter readings. We've found customers tend to be happy with the online system and find it easy to navigate and manage. It isn't the most advanced system and is a little minimal in terms of features compared to some green suppliers, but it does the basics well.
The rest of the Octopus Energy website is basic when it comes to content and features, although it does contain information about their tariffs, history and energy sources. It also contains a support section with helpful information and answers to common questions related to the online account, bills and more. Again, the website is nothing special but is easy enough to use and find key information such as the support team's contact details.
...their online system is not only beautifully designed but also usable!
Octopus Energy App
For customers looking to manage their account on the go, the Octopus Energy app enables users to manage account details, view past bills, and contact the support team. We also really like the app's meter reader scanner that can capture meter readings without having to manually enter the numbers.
The app is available for Apple and Android devices. Customers who have reviewed the app online are not particularly impressed however, claiming it lacks advanced features and support for newer models of smartphones.
Octopus Energy reviews on the App Store have given the app an average score of 1.6 out of 5 and on Google Play it receives an average of 3.2 out of 5 (May 2021). Most reviewers are disappointed that it's not currently compatible with the latest iPhone X and that it often crashes or displays errors when submitting meter readings.
Does the basics ok, nothing more. Can submit meter readings and that's about it. No iPhone X compatibility which is annoying and to be frank lazy development."
These sorts of complaints crop up often with energy supplier apps, so it's not to say that the Octopus Energy app is uniquely terrible. It's a shame many suppliers don't appear to put much effort or investment into creating a genuinely useful app for their customers, and we hope that this is a trend Octopus will looking to buck in the future.
Summing Up
All things considered, most Octopus customers are happy with their service, as is reflected by the 96% of the 55,000 reviews posted on Trustpilot being positive. Whilst it might not be the cheapest supplier, it offers excellent support and its account management is good enough to satisfy most customers.
About Octopus Energy
To continue our look into Octopus Energy, let's take a look at its history, ethos and how it has managed to grow so quickly.
Who is the owner of Octopus Energy?
Octopus Energy is owned by Octopus Group, which was founded in 2000 by its CEO Simon Rogerson and co-founders Christopher Hulatt and Guy Myles.
Is Octopus Energy going bust?
No. On the contrary, Octopus has been selected by Ofgem as the Supplier of Last Resort (SoLR) for several other energy suppliers that have gone bust, apparently being seen by the regulator as a safe pair of hands for those in need of a provider.
Mission & Ethos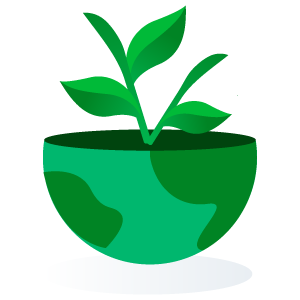 Octopus Energy is one of the fastest-growing suppliers in the UK's burgeoning renewable energy market. As with most green suppliers, it touts its 100% renewable electricity tariffs as a key part of the business's philosophy and is aiming to disrupt the biggest suppliers and bring green energy to more British households and businesses.
To take this a step further, a major part of Octopus's business model is investing in renewable energy infrastructure. As the UK's largest investor in solar power, the provider is pushing to make more of the countries energy supply come from clean sources and has already set up more than 150 solar farms across the country.
Octopus is also on a mission to make buying energy as easy as possible for customers. To achieve this, it has set out to make the entire process as simple as possible from signing up to managing your account and contacting its customer service team.
We believe buying energy should be as simple as buying cornflakes.
Octopus also claims to be entirely transparent with customers when it comes to the price of wholesale energy and to reflect wholesale market prices, passing on savings where possible. Alongside this, it offers no exit fees and doesn't tie customers into any set contract.
We've heard it a million times before, but Octopus also aims to provide top quality customer service. It places importance on being available for contact across multiple channels including social media, by email, and by phone to ensure it is easily contactable.
History
Octopus Energy was originally founded in 2011 by entrepreneur Greg Jackson alongside Octopus Investments - a company that invests in and helps grow startups in renewable energy, healthcare, and finance.
The provider started out by investing in solar farms and opened more than 150 sites across the UK in order to help Britain harness the energy of the sun and increase our consumption of renewable energy.
In 2015, Octopus developed into an energy supplier to take on the "complacent dinosaurs" who offered terrible customer service, overpriced tariffs, and fossil-fuel-powered energy. Its founders wanted to start a new kind of energy supplier that had a positive impact on the planet and to offer a more transparent, affordable, and fair service to British households and businesses. As Greg Jackson says on the Octopus website: "The energy market was broken, and it was time to fix it."
In July of 2018, Octopus Energy was appointed by the energy regulator Ofgem to take over 100,000 customers from failing supplier Iresa Energy. Later in the year, Octopus purchased small supplier Affect Energy, inheriting their 22,000 customers and 17 of their staff, further boosting its size and market share.
Octopus Energy Electric Vehicles
Alongside generating and supplying renewable energy, Octopus has recently ventured into the electric vehicle (EV) market, providing electric cars on a lease. To allow customers to charge their vehicles, the provider also offers installation of EV chargers at their home or business. It even offers a dedicated 'Octopus Energy Go' electricity tariff that charges the vehicle overnight, during the cheapest hours, for just 5p per kWh.
Currently, Octopus is offering quotes for six different models of electric car by lease, including the popular and economic Nissan Leaf and the sought-after Tesla Model S.
Octopus Energy's Renewable Energy
Next up, let's take a look at where Octopus's energy comes from. Octopus is a rare breed of energy supplier in that it generates a lot of its own energy rather than buying it all from producers around the UK.
Energy Mix
Octopus Energy generate and source 68.9% of its electricity and gas from renewable sources including solar energy, wind energy and tidal. The remaining 31.1% of its supply is sourced from coal, natural gas, nuclear energy and other sources. The majority of the energy it generates comes from various company-owned sites across the UK, with the rest bought from third-party energy suppliers.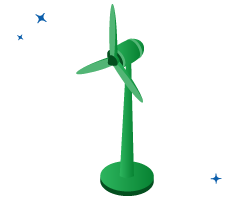 Renewable Electricity
Octopus Energy invests heavily in various forms of renewable electricity generation, most notably in solar panels. As the UK's largest investor in solar energy, it has spent £2 billion to date on solar farms and solar infrastructure. Octopus claims that this would be enough to power 250,000 homes or an entire city the size of Manchester! It has also installed 154 solar farms across the UK and a further 66 in France.
Did you know?
As with all suppliers providing 100% renewable electricity, Octopus Energy customers receive the same electricity from the National Grid - a melting pot of electricity sourced from renewable and non-renewable sources. However, for every unit of electricity their customers use, Octopus Energy guarantee to generate or buy and put back an equal amount into the grid that was renewably-sourced.
As renewable energy generation and usage increases in the future, the percentage of renewable electricity customers receive from the grid will increase. Therefore Octopus Energy and other suppliers are helping to increase the renewable portion of the UK's electricity.
Green Gas
Unfortunately Octopus Energy does not supply 'green gas', a form of renewable energy which is typically generated from biomass and the breaking down of organic waste. Instead, the provider commits to carbon-offset the fossil fuel-powered gas it supplies by investing in carbon-offsetting projects around the world.
Compared with other renewable energy suppliers in the UK, Octopus Energy's 0% portion of green gas is not ideal and it's quite rare to find a green energy supplier that offers no green gas at all. However, its carbon-offsetting investments do go some way to make up for this.
Octopus Energy Tariffs
Octopus Energy offer a lot of different tariffs with both fixed and variable prices. A few of these tariffs include:
Arsenal Green Octopus Fixed (12 Months)
Helpful Octopus Fixed (24 Months)
Helpful Octopus Fixed (24 Months)
Super Green Octopus Fixed (12 Months)
Flexible Octopus
Octopus Tracker
Octopus Go (Electric vehicles)
Compared to green suppliers such as Tonik and Bulb, their tariff prices are not the cheapest. They are reasonably priced, however, coming in well below Ofgem's price cap and the average amount paid by customers of the larger suppliers, but they're not the cheapest green deals out there.
Business Tariffs
Unlike many green suppliers, Octopus Energy also supply renewable energy to businesses and offer two specialist business energy tariffs.
Octopus Green Business (12 Months)
Flexible Octopus Business
These business tariffs are suitable for small, medium and large corporations, and Octopus can also install electric vehicle chargers on business premises.
Octopus Energy smart meter
Octopus is committed to rolling out smart meters as per the government's aim to have a smart meter in every UK home. It is currently installing SMETS2 smart meters, but area by area, so you may need to wait a bit for them to reach your area. The provider aims to have offered an Octopus Energy smart meter to all its customers by 2021.
Octopus Energy warm home discount
Octopus Energy does offer the warm home discount to customers who qualify. There are two ways people can qualify for the £140 credit towards their energy bills:
Customers who qualify for the Core Group will be notified by the government and the amount deducted from one of their bills.
Those eligible under the Broader Group must apply for the Octopus Energy warm home discount via the provider's website.
If you qualify under the Core Group, matters are fairly simple. If, however, you qualify under the Broader Group you must apply every year and you're not guaranteed to receive it just because you got it last year - criteria is subject to change and it is paid out on a first-come, first-served basis.
Octopus Energy contact number
Octopus Energy makes it quick and easy to get in touch with their customer service team by phone or email. Alternatively, you can try to find a solution to your problem on the website's Help & FAQ pages, but if you need to speak to an agent you can call the Octopus Energy contact number below.
| Department | Octopus Energy contact number | Opening hours |
| --- | --- | --- |
| General inquiries | 0808 164 1088 | Monday to Friday, 9am to 5pm |
If you'd rather not wait, you can send an email to [email protected] and an agent will get back to you.
Looking for a number to use in case of an emergency?Octopus Energy customers, or indeed customers of any supplier, should report gas emergencies by calling 0800 111 999, which is a 24-hour emergency line for customers of any provider. To report a power cut, call 105.
Octopus Energy Login
Octopus customers can access their bills and account details on their website. To access your account, visit the Octopus Energy login page.
Once logged in to your Octopus Energy account, you can:
Submit meter readings
View your bills and statements
Manage your account details
Contact the support team