Smart Export Guarantee (SEG) explained

The smart export guarantee (SEG) is the successor to the now-defunct feed-in tariff scheme and came into effect on the 1st of January 2020. Find out all about the SEG, including information on what the scheme offers, who can benefit and how to apply, by reading this complete guide.
---
What is the Smart Export Guarantee?
The smart export guarantee (SEG) is an obligation imposed by the government on certain licensed electricity providers to offer a tariff or tariffs which reimburses small-scale low-carbon generators for electricity that they export to the National Grid.
Many will be familiar with the concept of getting money back for unused energy produced by your home's solar panels or other renewable generators under the government's feed-in tariff. The smart export guarantee was introduced by Ofgem last year in order to fill the gap left by the feed-in tariff's expiration.
Can you still get the feed-in tariff?No. Feed-in tariff (FIT) legislation came to an end in April 2019, meaning that no new applications could be processed from this date. If you were already signed up to the FIT, however, you will continue to receive payments 20 years from the date you joined. The SEG was introduced to replace the FIT from January 2020.
Those who own generators will be pleased to hear that a new scheme has been introduced, as it represents a handy way to make savings on their energy while reducing their home's carbon footprint. With this type of tariff, you could even go beyond carbon neutral and have a net-positive impact on the environment!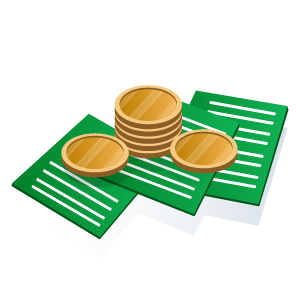 How much electricity can I sell back to the grid?
Ofgem regulation seems to state that, as long as your generating capacity is below the stated limits for eligibility for the scheme, you can sell as much unused electricity back to the National Grid as you can generate.
How much money you make from your tariff, however, will depend on your SEG licensee. Each licensee determines the rate they will pay, so we suggest you shop around for the best deal. The good news is that, although wholesale energy prices can sometimes fall below zero, SEG licensees always have to offer a tariff that remains above zero.
Am I eligible for the smart export guarantee?
The first requirement for eligibility to the SEG is that the home or business at which your generator is installed is located in Great Britain. If this is the case, you're off to a good start. Your generator also needs to have a generating capacity of up to five megawatts for one of the following low-carbon technology types:
Solar photovoltaic (PV)
Micro combined heat and power (CHP)*
*For micro CHP, unlike other energy types, you only need a generating capacity of up to 50 kilowatts to be eligible.
If your home is equipped with one of the above types of generator and has the requisite generating capacity, you are eligible to receive payments for energy generated that is left unused and exported to the National Grid.
In order to receive payments, however, you'll need to apply to a specialist tariff from an SEG licensee, which you can find out how to do in the next section.
How do I apply for SEG?
If your home or business is located in Great Britain and your generator meets the installation criteria then you'll need to apply directly to an SEG licensee (listed in the next section) to be paid for electricity exported to the National Grid.
The SEG licensee you apply to could be an ordinary energy provider, such as British Gas or Scottish Power, but don't worry if your provider isn't listed among the SEG licensees - you don't need to apply to your energy provider in order to receive payment. If you like, you can choose separate companies for your electricity and/or gas supply and your SEG payments.
Once you've decided that an SEG tariff is the right choice for your home or business, you'll need to provide the following documentation as part of your application:
An up-to-date meter reading.
Your bank account details.
Your export MPAN number.
Proof of ownership of an eligible energy generator.
A completed SEG tariff application form.
For solar PV: Your MCS certificate, which you should have received when the panels were installed.
For anaerobic digestion: a separate application form, if applicable. You'll find this on the Ofgem website.
Which suppliers offer the SEG?
Here are the active suppliers listed by Ofgem as being SEG licensees for the first year of the smart export guarantee (1st of January 2020 to 31st of March 2021):
Avro Energy
E
SSE (now part of OVO Group)
Any of the above providers are obliged to pay customers for electricity that they export to the national grid. Providers are also able to sign up for the scheme voluntarily, but so far Symbio Energy seems to be the only provider to have done this, so you can also get money back from them for electricity you export.
Smart export guarantee rates
As we've mentioned above, smart export guarantee rates can vary by provider, so there could be differences in how much you're paid for exporting electricity from one tariff to another.
However, the lower rates offer estimated earnings of more than £50 a year, which is a saving no one would sniff at on their energy deal. We would say that, if you're looking to lower your carbon footprint and make your home more self-sufficient, an SEG tariff is an excellent way of saving yourself a bit of money as you do so.