The People's Energy Company is a relatively new provider, being founded less than five years ago. It was set up in order to offer "fair, affordable energy" to everyone, providing an alternative to "big providers chasing big profits" at the expense of ordinary people. Has it succeeded in providing an affordable and reliable alternative to the bigger providers? Let's find out.
---
Before we get into People's Energy reviews and pricing, let's find out a little more about the provider.
About People's Energy
Based in East Lothian, People's Energy was launched in 2017 through a crowdfunding campaign which raised around £500,000. The provider now has a customer base of more than 200,000 subscribers and has started to reimburse the 2,200 donors who put in money to help get it set up.
People's Energy pledges to give back 75% of its profits to its customers (when it starts making profits). This, it says, will be done in the form of cash payments deposited to subscribers' energy accounts. If it follows through on this pledge, we would certainly be tempted to sign up!
People's Energy Jobs
If you're interested in working with People's Energy, you can head over to the Work with us page on the provider's website, where you'll find a list of openings at the company's offices in Edinburgh. You can also apply directly via the page by clicking through to the role that interests you.
People's Energy Reviews
An energy provider can be as cheap as you like, but if it leaves a trail of unhappy customers in its wake then it's simply not worth the trouble of signing up. We've taken a look at People's Energy reviews in order to get a sense of what past and present customers think of the provider. In this section, we'll go through what we found.
The first place we looked was the consumer review site Trustpilot, where the provider scores a modest but respectable 3.8 out of 5 stars. Of more than 5,000 reviewers, 77% left a positive review of either 4 or 5 stars, telling us that People's Energy customers are pretty well taken care of.
I have just signed with peoples energy and had a few questions. Vivianne answered all my questions and was very helpful.
Positive People's Energy reviews tend to highlight friendly and helpful customer service agents, which is an encouraging sign. Issues can arise with any supplier and how they handle them when they do occur is important - the last thing you want is to sign up for the perfect deal, only for a small problem to ruin your experience because of impolite and ineffectual agents.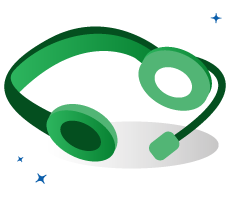 You'll notice that the reviewer gives the name of the customer service agent - this is usually an indication that the agent has asked the customer to write a review in order to boost the provider's image. We're not against this practice as long as it means agents go the extra mile to provide a good service.
There are, however, an increasing number of People's Energy reviews voicing dissatisfaction with the service they're receiving. A common issue seems to be long wait times, whether over the phone or via the live chat function on the People's Energy website. One user, who gave the provider 3 stars, waited over an hour but was happy with the treatment once they did get their issue resolved:
When I eventually connected with someone (over an hour waiting) Robyn was polite and helpful and resolved my issue, however the chat was so slow my laptop kept going to sleep! We know agents manage many chats at the same time, but this was just painfully slow. More staff needed I think.
It could be that the provider is still adapting to the size of its customer base and a growing minority of customers aren't receiving the service they expect as a result. It seems to be only a minor problem at the moment, but it's worth keeping an eye on - we hope the provider can recover the high standards set at its beginnings.
Which? reviews for People's Energy place it among the best providers on the market, coming 4th out of 25 for customer satisfaction in a general survey about UK energy suppliers. According to the site, customers were particularly pleased with the accuracy of their bills, which is a promising sign for those looking for a stress free experience with their supply.
People's Energy Login
If you're looking for a People's Energy login page, you'll find it on the provider's website. Just go to the homepage and hit the Login button on the top right-hand side. The provider doesn't offer an app to its customers for managing their energy supply, but all the basic functions - such as submitting meter readings and seeing past bills - online.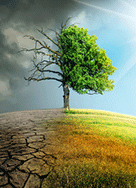 Problems signing up for an energy deal?
Call for free and find how easy it is to save money on home energy by going clean.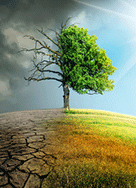 Save money on your energy bills!
Our call center is currently closed. You can compare our energy offers or leave your phone number and get a free callback.
Registering for an account
When you sign up with People's Energy, they will ask you for an email address and send you an invite link for signing up for an online account. If you're already a customer but you've not set up your account yet, you can go to the People's Energy login page and click the button which reads Not registered? Click here.
This will take you to the registration page, where you'll need to provide the following information:
Your account number
An email address
Your supply postcode
Once you've filled in these fields, click the Continue button and you'll be all done. People's Energy will send you a confirmation email with a link you'll need to open to verify your account.
Trouble logging in?
If you've already registered for an account but have forgotten your People's Energy login details, you can recover them by clicking the link that reads Forgotten your password? Click here.
If you've forgotten your password, things will be relatively straightforward. The page this link takes you to will ask for your email, to which it will send a reset link. If you've forgotten the email attached to your account, it might be worth checking a recent bill to see if it's on there or getting in touch with People's Energy to see if they can tell you or reset it for you.
People's Energy Tariffs
People's Energy brands itself as a supplier that puts "people and the planet first", claiming not to be in it for profit, but is this borne out by its offer?
People's Energy tariffs are, on the face of it, reasonably priced. They fall well short of the annual price cap imposed by the energy regulator Ofgem, which currently stands at £1,138. People's Energy is not, however, the cheapest electricity supplier on the market, nor are they the greenest supplier - thought with 97% green energy, we're not inclined to be too critical.
We believe that People's Energy represents a good option for your home energy supply, balancing a good service with reasonable prices and an increasingly eco-conscious ethos. You could certainly do a lot worse, and its two-year fixed tariff is tempting as it locks in the provider's cheapest deal for an extended period.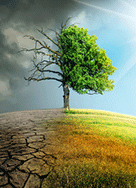 When was the last time you switched tariff?
Call for free and find how easy it is to save money on home energy by going clean.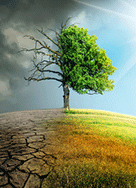 Save money on your energy bills!
Our call center is currently closed. You can compare our energy offers or leave your phone number and get a free callback.
Warm home discount
If you tend to have trouble paying your energy bills, you'll be pleased to know that People's Energy does offer the Warm Home Discount to its customers. You may qualify for this one-off £140 discount in one of two ways:
Core Group: If you qualify as a part of the Core Group, you don't need to take any action. You will be contacted by the government and the discount will be deducted automatically from one of your energy bills.
Broader Group: If you qualify as financially vulnerable, you may qualify under the Broader Group, but you'll have to find this out yourself by applying directly to People's Energy. You can do this via its website - bear in mind that the discount is given to members of the Broader Group on a first-come, first-served basis and there is no guarantee you'll receive it, even if you received it in previous years.
For more information about the Warm Home Discount, see the People's Energy website or call its advice team on 0131 378 7120.
Do People's Energy do smart meters?
Yes, People's Energy does provide smart meters to its customers. At the moment, you can only get a People's Energy smart meter if you live in England or Wales, as it has had to pause its rollout in Scotland due to government restrictions - though emergency repairs on smart meters already installed are available to customers in Scottish homes.
People's Energy is in the process of a national rollout of second generation (SMETS2) smart meters for its direct debit customers. Whether or not this rollout has reached you or will reach you soon depends on where you live - areas with poor connectivity are not yet able to have one installed, but work is underway to improve the UK's smart network and you'll be offered one as soon as it becomes available in your area.
The provider is not currently offering smart meters to customers on prepayment tariffs. This may change in the future, but for now the People's Energy smart meter rollout is prioritising direct debit customers.
Do I have to have a People's Energy smart meter installed?No - People's Energy is not able to force you to have a smart meter installed if you don't want one. It is obliged to offer you one when the rollout reaches you, however, so don't be surprised if you're contacted about it. The government is encouraging all UK homes to have a smart meter in place by the end of 2024.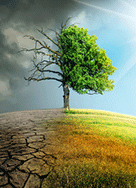 Looking for a free smart meter with your energy deal??
Call for free and find how easy it is to save money on home energy by going clean.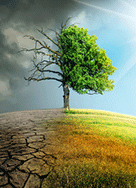 Save money on your energy bills!
Our call center is currently closed. You can compare our energy offers or leave your phone number and get a free callback.
People's Energy Contact Number
Looking for a People's Energy contact number? You've come to the right place - below you'll find a few different departments. In order to solve your problem quickly, make sure you call the number most relevant to your issue.
| Department | People's Energy phone number | Opening hours |
| --- | --- | --- |
| Domestic inquiries | 0131 285 5510 | Monday to Thursday, 9am-5pm; Friday 9am-4pm |
| Prepayment inquiries | 0131 370 1770 | Monday to Thursday, 9am-5pm; Friday 9am-4pm |
| Business inquiries | 0131 510 3169 | Monday to Thursday, 9am-5pm; Friday 9am-4pm |
If you would rather not speak with someone over the phone, there are also a couple of email addresses available to you - just send as complete an explanation of your issue and a customer service agent will get back to you:
If you want to speak with someone directly, People's Energy also offers a live chat function on its website. There is also one of these for direct debit customers and one for prepayment help, so make sure you choose the one that's most relevant to you to get your issue resolved quickly.
The service is available Monday to Thursday from 9.15am – 4.45pm and on Fridays from 9.15am – 3.45pm, and you can launch the chat from the contact page on the People's Energy website.
Looking for a number in case of an emergency?If you suspect a gas leak or are experiencing a loss of supply, you should call the National Gas Helpline on 0800 111 999. The number for electrical power cuts is 105. Both numbers are free and available 24/7.
How do you cancel People's Energy?
To cancel your People's Energy subscription, you'll have to get in touch with them directly. Give them a call on one of the numbers listed above or send an email to customerservices@peoplesenergy.co.uk letting them know of your intention to leave.