Better Energy has closed - were you affected?
Better Energy was a gas supplier working in the UK market from 2010 until its license was revoked in March 2020, but the provider's customers were being moved over to another supplier as early as 2019. If you weren't aware of the closure and want to find out more, you'll find everything you need to know on this page.
---
Better Energy FAQs
In this section, we're going to take you through some common questions about Better Energy and hopefully settle any doubts you may have.
Does Better Energy still exist?
No. Better Energy customers began to be switched over to PFP Energy as early as December 2019, though the provider didn't have its license revoked and officially go out of business until March 2020. It lost its license over failure to conform to the government's targets relating to its national rollout of smart meters.
I was with Better Energy - was I affected?
You shouldn't have been affected by the switch, no. Your gas supply will not have been interrupted by the switch, and your monthly bill will either have stayed the same or gone down if PFP Energy's rate happened to be cheaper than what you were paying.
Haven't heard anything from PFP Energy about the switch?Better Energy customers should all have been notified about the change in their supplier, along with information about their current tariff, shortly after it occurred. If you've heard nothing, head over to the PFP website's welcome page for Better Energy customers for more information.
I don't want to be with PFP Energy - can I switch?
Yes, you can. Better Energy customers were transferred to a contract with PFP at the same rate but with no early termination charges, so customers who want to choose a provider for themselves are free to switch whenever they want at no cost.
Better Energy reviews
Another provider bites the dust, but will it be missed? Better Energy reviews on the consumer review site Trustpilot suggest that it won't. While almost a third of customers gave Better Energy the top score of 5 stars, it's also true that around half of customers reported a negative experience with the provider, meaning its overall score on the site has languished at 1.8 stars.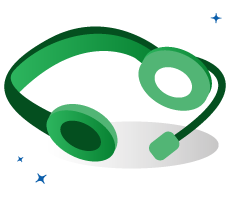 So what was the provider getting wrong? A close look at the most recent Better Energy reviews will tell you that the way they dealt with customers as they prepared to close was far from satisfactory, and seems to be the reason for a lot of the bad feeling toward the supplier.
Many customers complain of being charged after switching or having problems with their final bill which they can no longer resolve because Better Energy no longer actually exists. It seems that as it went into administration Better Energy's complaints resolution fell by the wayside:
I am also owed £231.62 which I've been chasing relentlessly since 6th December. The co was taking their readings from the wrong meter. Mandy in Customer Services advised it will be dealt with promptly but like all the other messages below, it hasn't, no one is returning calls.
Earlier Better Energy reviews also cite overcharging and the basic interface available online in terms of managing their account as their main gripe with the provider. It hardly gives us the feeling that they will be missed, and perhaps Better Energy customers are better off now being able to choose from the myriad options available on the UK market.
Better Energy tariffs
Former customers could have been on one of five Better Energy tariffs that have since become defunct. These included one prepayment tariff and four direct debit tariffs. When your Better Energy tariff was switched over to PFP, they agreed to keep your terms the same for the length of your existing contract. When it ends, however, you will be moved to PFP Energy's standard variable tariff.
The above is good news for the time being for those who were happy with the financial terms of their contract, but if you also concern yourself with the environmental impact of your energy usage, you may not be so pleased with your new provider.
Fuel mix
All UK providers are obliged to disclose information about where they source their energy from. This is not great news for PFP, the provider which customers previously on Better Energy tariffs were switched to, as it means that the environmental skeletons in its closet are there for all to see
| - | Coal | Natural gas | Nuclear | Renewables | Other |
| --- | --- | --- | --- | --- | --- |
| PFP Energy average | 6.3% | 72% | 8.2% | 8.3% | 5.2% |
| National average | 3.9% | 39.4% | 16.6% | 37.9% | 2.2% |
Last updated: May 2021
As you can see, PFP Energy is not a provider that invests heavily in renewable energy. Almost three-quarters of its energy being sourced from natural gas. This is a red flag for us, and if keeping your carbon emissions low is important to you we suggest you shop around!
For more information about green energy tariffs, see our dedicated page.
Better Energy login
Customers, whether new or existing, are no longer able to access the Better Energy login page as it no longer exists. If you were an existing customer when the provider closed, you will have to create a new account with PFP in order to manage your energy online.
To create a new account, simply go to the PFP website and click on the My Account icon at the top right-hand side of the homepage. On the right side of the following page, there is a section entitled Register, in which you'll be asked for your account number (which you'll find in the welcome pack you received when you were switched to PFP) and your postcode.
Didn't receive a welcome pack from PFP?If you were a Better Energy customer when its customers were switched to PFP and you haven't had any contact from them, you'll need to contact PFP to find out where you stand.
Smart meters
Better Energy was not committed to supporting the national rollout of smart meters, and in fact, it lost its license over exactly this. Former Better Energy customers may be relieved to know that their new provider, PFP Energy, does offer them and that they can register their interest in a smart meter installation on the provider's website.
Unfortunately, if you already have a smart meter from another supplier installed, PFP cannot read it automatically. For more information about PFP smart meters, see the Smart Metering page on its website.
Warm home discount
Unfortunately, much like Better Energy, which was not among the list of suppliers offering the Warm Home Discount, PFP does not participate in the scheme either. Members of the Core Group will be notified by the government and still receive the £140 discount, but those who may be eligible under the Broader Group will not receive it from PFP.
Better Energy contact number
Looking for a Better Energy contact number? As all customers who were with the provider when it was sold in March 2020 are now with PFP, it is them that you need to call for any inquiries relating to your Better Energy account. You'll find their number in the table below:
| Department | Better Energy contact number | Opening hours |
| --- | --- | --- |
| PFP Energy general inquiries | 01772 395777 | N/A |
Those looking to get in touch with PFP about an outstanding complaint related to Better Energy are advised that their new provider is not obliged to take them on and has no responsibility in the matter. The provider will only be able to help former Better Energy customers with issues relating to their new account with PFP. Apart from over the phone, you can also get in touch with PFP online via its live chat function.
Looking for a number to use in case of an emergency?Former Better Energy customers, regardless of their current supplier, should report gas emergencies by calling 0800 111 999, which is a 24-hour emergency line for customers of any provider. To report a power cut, call 105.