Symbio Energy calls itself the UK's lowest-priced electricity supplier but has come under fire in recent months after a series of PR disasters. Is the supplier in trouble? Is the service Symbio offers worth the savings? We'll take you through everything you need to know about its offer in this dedicated page.
---
Who are Symbio Energy?
Symbio Energy is an independent electricity-only supplier claiming to offer the cheapest home electricity tariffs on the UK market. It was set up in 2019 and its name comes from the word 'symbiosis', meaning where two organisms or entities exist to their mutual benefit.
The idea is that an energy supplier and its customers should be mutually beneficial to one another, but has Symbio lived up to this premise? It has had a few run-ins with regulators, as well as other issues, all of which makes us wonder. Let's delve further into these now.
Are Symbio Energy in trouble?
Symbio came under investigation by Ofgem at the beginning of 2021 after making late payments into the Renewables Obligation (RO) and Feed-in Tariff (FIT) schemes in 2020. The provider had not demonstrated that it had sourced enough electricity from renewable energy sources to meet its obligation by the deadline, which was on September 1st.
There is the option for providers to make up for a shortfall of this kind by contributing to Ofgem's buy-out fund (with interest) by the end of October, but Symbio Energy failed to do this. The provider eventually paid on November 13th, but Ofgem went on to investigate whether further action is required, and Symbio was eventually fined £100,000 for not taking the deadlines seriously.
In an unrelated incident, the supplier was later banned from taking on new customers because of its failure to be a DCC user, as all licensed UK suppliers are required to be. This occurred in March 2021 and was resolved in the same month, with Symbio hastily becoming compliant so that it could continue trading, but we must say we don't think it bodes well for the supplier's future that it has so many run-ins with Ofgem in its short time in business.
Is Symbio banned from acquiring new customers?Symbio Energy was banned by Ofgem from signing up new customers to its tariffs in March 2021 because of its failure to comply with licensing requirements. The ban was lifted later in the same month when Symbio became compliant with regulation, so you're now free to sign up with them again.
Symbio Energy Reviews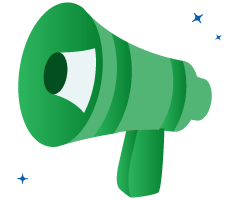 It's important to know what you're letting yourself in for when you sign up to an energy tariff, and for this reason we've gone digging for Symbio Energy reviews online to see what its customers (both past and present) think of the supplier.
Unfortunately, opinions about Symbio on the consumer review site TrustPilot are extremely negative. It's TrustScore of 1.7 out of 5 stars reflects a general dissatisfaction among its customers, with 70% of over 1,000 Symbio Energy reviews giving the provider the worst rating possible.
Negative reviews for Symbio seem to focus on poor customer service and questionable billing process, which sees customers receive an estimated bill at the beginning of each month rather than at the end:
Symbio do not reply to support emails, they leave you waiting an hour when trying to call. I have been in contact so many times as they are charging me £150 per month for an empty flat. No matter how many meter readings I submit proving that no electricity has been used.
The above review is a worst-case example of what can happen with estimated bills, which are all well and good if you're using around the same as the estimate. Many, however, are not satisfied with their estimates and finding it impossible to get their issue resolved.
Overcharging is one thing, and is a common occurrence with energy suppliers, but when a provider is said to take weeks to resolve a problem it throws up a big red flag for us. Not only does this seem to be the case, but Symbio Energy reviews are being met with menacing responses from the provider, which accuses negative reviewers of engaging in "corporate cyberbullying":
Customers who choose to use public social media to denigrate a company are engaged in a form of Cyberbullying and its not something that Symbio Energy engages in.
The apparently automated response also includes links to news articles which report on instances of online reviewers facing large fines after being taken to court by companies for defamy. This has generally been taken as a threat and Trustpilot has issued Symbio with a formal warning.
On balance, based on its reviews and the criticism surrounding Symbio at present, we think it best to approach with caution. It's all well and good having the cheapest tariff, but if it comes with potential billing issues you'll be struggling to resolve, we're not sure it's worth it.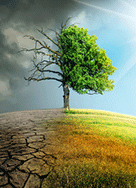 Is your provider charging you too much for a bad product?
Call for free and find how easy it is to save money on home energy by going clean.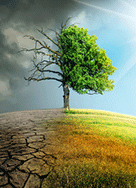 Save money on your energy bills!
Our call center is currently closed. You can compare our energy offers or leave your phone number and get a free callback.
Symbio Energy Login
If you're a customer, you can use your Symbio Energy login to access both the customer portal (via the provider's website) and its mobile app. On both, you will be able to use the following features:
Dashboard: This shows the name of the tariff you're on and the rates you pay.
My Profile: On this page, you can edit your alternate email address and change your account password at your own convenience.
My Meter Reading: There is a meter submission function on the login screen as well as on the dashboard. This means you don't even have to log in to submit your reading.
My Bills: Here, you can view a summary of your bill. For a more detailed version, however, see the PDF that is sent to the email address registered to your account.
My Payments:Here, you can view payments you've made in the past.
This is a comprehensive-enough set of features for you to manage your account at your convenience, but the fact is that the app is rated poorly both on the App Store and on Google Play (rated 1.5 and 1.8 out of 5 on each respectively). Users often cite difficulty submitting meter readings as the reason for their poor rating.
Login help
If you're a new customer, you'll need to get a Symbio Energy login by clicking on the button that says Create Your Account on the login page, which you can do either on the website or on the app. You'll need your customer reference number and the postcode of the address you've signed up for electricity with.
Once you've done this, you'll be asked for an email address and will have to set a password, both of which you'll need to remember later. If you forget your password down the line, don't worry, you can reset it by clicking on the link that says Forgot Password, after which you'll be sent an email with a link to reset it to something more memorable.
Symbio Energy Tariffs
Being exclusively an electricity supplier, Symbio Energy tariffs are only available for electricity. You'll have to look for another deal for gas separately. We think it makes life easier to have them on the same bill, but excellent savings might make us see things differently.
The biggest savings to be made at present are on Symbio's variable tariff. We consider it a bit of a risk signing up to a variable tariff, as your provider is free to put up your energy bills as they like according to the wholesale price of energy. We would recommend paying a little more to safeguard yourself against an unexpected price increase.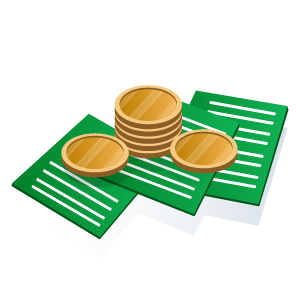 Symbio Energy tariffs are unconventional in their structure - most providers offer 24-month or even 36-month deals so that customers have the option of locking in a rate (which is often on the expensive side) for the long run. Symbio doesn't offer this, instead giving the option of slightly longer tariffs for a marginally more expensive rate.
If you're looking to lock in a good price for electricity, the provider's 14-month tariff seems to us to be the best option. We also feel it's important to draw attention again to Symbio's billing process - it charges customers an estimated bill for the month in advance, which has caused issues for some customers according to reviews.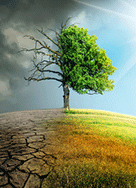 When was the last time you switched tariff?
Call for free and find how easy it is to save money on home energy by going clean.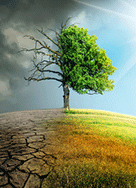 Save money on your energy bills!
Our call center is currently closed. You can compare our energy offers or leave your phone number and get a free callback.
Fuel mix
Symbio Energy tariffs are said by the provider to be 100% renewable, but is this true? Let's take a look at its fuel mix:
| - | Coal | Natural gas | Nuclear | Renewable | Other |
| --- | --- | --- | --- | --- | --- |
| UK average | 3.9% | 39.4% | 16.6% | 37.9% | 2.2% |
| Symbio Energy average | 0% | 0% | 0% | 100% | 0% |
Data is from August 2020 (most recent data available at time of writing (May 2021)
Yes, the declaration on Symbio's website seems to suggest that the supplier sources its electricity from renewable sources of energy. This is great, however it's not 100% clear to us whether this declaration is based on its buying REGO certificates to match its supply or if it actually buys energy from renewable energy producers.
Several UK suppliers engage in the former, which is a practice called greenwashing, and potential legislation is currently being discussed to eliminate it. It could be, however, that Symbio is not guilty of this and does source its fuel from producers of wind, solar, hydroelectric or other types of renewable generation.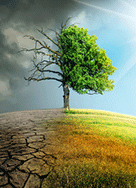 Where to go for the cheapest green energy deal?
Call for free and find how easy it is to save money on home energy by going clean.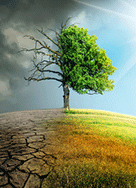 Our call center is currently closed. You can compare our energy offers or leave your phone number and get a free callback.
Warm home discount
If you're a financially vulnerable customer looking for a bit of help from your provider, you'll be pleased to know that Symbio Energy does offer the Warm Home Discount to its customers. You could be eligible for the £140 discount in one of two ways:
Core Group: If you qualify for the discount as a member of the Core Group, you'll be notified by the government and the money will be discounted from your energy bill automatically.
Broader Group: If you don't qualify as a member of the Core Group but you are financially vulnerable, you could qualify under the Broader Group. If this is the case, you'll have to apply directly to your provider (you can do so via the Symbio website).
Members of the Broader Group should be aware that they must apply every year and there is no guarantee of acceptance, even if your application was successful last year. Broader Group applications are done on a first-come, first-served basis and only a certain number of applications can be accepted.
Be sure to keep an eye out for the application opening and deadline on the Symbio Energy website in order to have the best chance of acceptance.
Do Symbio use smart meters?
Yes, Symbio does provide smart meters to its customers. Customers can request a Symbio Energy smart meter by getting in touch with the provider's customer support team directly. It says it's working on changing its customer portal so that it can be done online, but for now you'll have to call or email and you'll be contacted when Symbio's rollout reaches your area.
In case you were in doubt over whether to have a Symbio Energy smart meter installed, here are a few reasons why we think you should:
Smart meters allow you to track your usage so you can keep control of your spending.
A smart meter will mean you no longer have to send out meter readings every month, as it sends your readings to Symbio automatically.
Symbio's infamous billing issues won't be an issue if you have a smart meter, as they will always get accurate information as to your usage.
Being in control of your spending will help you use less, which is also better for the environment!
We don't see why you wouldn't want one, but if you don't then there's no obligation to get one for now. For more information about smart meters, see our guide.
Get in touch with Symbio Energy
If you're looking for a Symbio Energy contact number, you've come to the right place. You'll find a contact number and the hours during which to call in the table below.
| Department | Contact number | Opening hours |
| --- | --- | --- |
| General inquiries | 0333 050 9372 | Monday to Friday, 9am to 6pm; Saturday, 9am to 3pm |
Based on customer reviews for the supplier, you might be in for a long wait to speak with someone. Symbio says this is because its customer service operations are being run out of Goa, India, which is struggling at the moment due to the Coronavirus crisis worsening there.
If you'd rather not wait or you prefer not to speak with someone directly, you can get in touch with the provider via email at customerservices@symbioenergy.co.uk. Alternatively, you can go to the website and consult Symbio's set of guides in order to resolve your issue without relying on an agent.
Looking for a number in case of an emergency?Symbio Energy customers, like customers of any supplier, should report gas emergencies by calling 0800 111 999, which is a 24-hour emergency line for customers of any provider. To report a power cut, call 105.
The services and products mentioned on this website may only represent a small selection of the options available to you. The Switch by Selectra encourages you to carry out your own research and seek advice if necessary before making any decisions.