OVO Energy is one of Britain's largest and fastest-growing green suppliers, recently acquiring 3.5 customers after its purchase of Big Six giant SSE, it is now the UK's second-largest supplier in terms of customer base. As yet the only independent supplier to have worked its way into the Big Six, OVO is bringing renewable energy to the masses.
---
In our independent OVO Energy review, we give you the lowdown on their customer service, tariffs, pricing and account management to help you decide if switching to OVO is worth your while.
OVO Energy Reviews: Is it a good company?
Interested in finding out more about OVO Energy before you switch? Well, we've got you covered in our independent OVO Energy review.
1. Customer Service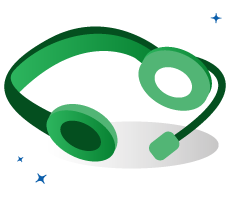 To start with, let's take a look at the quality of OVO's customer service. The provider has started seeing more complaints since its takeover of SSE, with the most recent Ofgem data reports 2,550 complaints per 100,000 OVO customers, but seems to be keeping even these customers happy - it resolves 79% of these complaints by the next working day.
OVO Energy reviews reflect this, remaining among the most positive of all green suppliers. Not only do they have thousands of excellent online reviews, they've also won awards, including the 'UK National Contact Centre Team of the Year' for the quality of the service provided by OVO's call centre staff.
We've found that customers are typically delighted with its customer service staff, describing them as friendly and cheerful over the phone and always happy to help. Customers often comment on how polite and efficient staff are and how quick they are to solve issues and answer questions.
Very happy with OVO. Such a difference from the big companies. Friendly, efficient, helpful and personal.
There is certainly no shortage of happy OVO customers that praise OVO's positive attitude and helpfulness, whether by phone, email or online. This is encouraging, as problems can occur with any provider, so it's reassuring to find that once something does go wrong you'll be in good hands.
Their customer service is wonderful, they are polite and friendly, prompt and thorough, whichever way you contact them.
When it comes to call wait times, however, the most recent data provider by Which? found that customers wait an average of 6 minutes and 55 seconds to get through to support staff. This falls about a minute short of the average wait time across all suppliers. This is likely due to the fact they are growing at an astonishing rate and taking on large numbers of customers on a regular basis. It was much quicker to get back via its online chat, with customers only waiting 3 minutes and 6 seconds through this channel.
There is a small proportion of OVO Energy reviews that do not report such great service. On some occasions, customers have been frustrated at not having their problem solved or experienced unhelpful staff. Some have also been left reeling after OVO have demanded payment for debts or having their details forwarded to debt collection agencies.
I found their staff 50/50 helpful-unhelpful. After spending hours trying to fix the above problem and contacting them numerous times, I felt completely and utterly let down and more than anything else, like they just did not care."
Overall, OVO Energy reviews suggest that its customer service tends to be top-notch, though in adjusting to its vast increase in customer base has not been without its teething problems. According to what we're seeing, however, they're doing a good job at helping customers with issues that pop up.
2. Tariffs & Prices
Another key aspect to consider when switching suppliers is how much you'll end up paying for your energy bills. While OVO Energy tariffs aren't the cheapest on the market, they offer a good price for 100% renewable electricity, and will offset the carbon emissions resulting from your gas usage. Customers also have the benefit of earning between 3 and 5% interest on credit they accumulate in their account, which is a good way of making savings out of a common bugbear and encourages OVO not to make too much of a habit of overcharging you!
Unfortunately, unlike many other green suppliers, OVO still charges an 'exit fee' of £30 per fuel. This means you would have to pay before switching to a new supplier again in the future. We're not big fans of this practice and, although it's common and not a huge amount of money, it's something to be aware of before signing up.
3. Bills & Account Management
When it comes to managing your account and paying your bills, OVO makes good use of technology to make this as easy as possible. Both pay monthly and pay as you go customers can access their My OVO online account and use it to submit meter readings, access and pay bills and view other useful account information. Whilst customers can choose to receive paper bills in the post, OVO offers a £60 discount for customers that choose to go 'online only' and manage their account entirely on the internet.
Luckily, the OVO website is excellent. The customer account area in particular is very simple to use, well-designed and enables you to do everything you need. Even the least tech-savvy customer should find accessing and using their online account easy. Customers also comment frequently on the simple and easy to read bills and appreciate the monthly meter reading reminder emails that they receive:
Been with OVO a couple of years now and never had any issues - website is clear and you can always see exactly what you're spending.
Do OVO Energy use smart meters?
Yes, OVO does use smart meters. If you already have one installed, you can keep track of your energy usage from your My OVO account with some clever graphs and interesting energy usage stats. If not, OVO will install one for you free of charge when you sign up to one of its tariffs.
Not only will an OVO Energy smart meter display your day-to-day usage, but also how much each of your appliances are using in real-time. For example, you can view how much energy just your washing machine and dryer are consuming individually. We love this use of technology and attention to detail as it really helps customers to stay on top of their usage and have control over their spending.
OVO Energy App
For customers that want to manage their account on the go, similar functionality and data can also be viewed from the OVO Energy smartphone app. Customers can download the app to view their bills, submit meter readings and view usage data on the go.
Quick and easy to use. Works well alongside my smart meter. Can easily see my bills and usage is much more accurate now I've finally had my smart meter installed. Moved from another provider who couldn't give me a smart meter so pretty chuffed with the app.
Customers that have reviewed OVO's app claim it is easy to submit meter readings and view your home's energy usage data, whilst it is well laid out and user friendly. Apple customers with the iPhone app are impressed, giving it an average rating of 4.7 stars on the App Store. Android users are also impressed, giving a rating of 4.3 out of 5 on the Google Play store. For the majority of users, the OVO Energy app appears to offer a good way to manage their account on the go.
Summing Up
All things considered, OVO Energy does a lot of things the right way and we feel they're one of the better green suppliers on the market. Whilst they may be experiencing some inevitable growing pains of a rapidly growing business, the majority of customers appear to be very pleased with all things OVO. They will enjoy excellent customer support and a well-designed online account and mobile app.
About OVO Energy
To continue our look into OVO Energy, let's take a closer look at the company:
Who is OVO Energy owned by?
OVO Energy is owned by OVO Group, which is a subsidiary of Imagination Industries Ltd., a holding company owned by OVO founder Stephen Fitzpatrick. In January 2020, OVO Group bought out its Big Six rival SSE, acquiring an additional 3.5 million customers and making it the second-largest energy supplier in the UK, with a total of 5 million subscribers.
Mission & Ethos
OVO Energy set out to 'fix the broken energy market' and stand out by providing excellent customer service. A core part of their ethos also centres around supplying Britain with renewably-sourced energy and using innovation and technology to solve the problems they feel are prevalent in the energy industry.
We're blending natural energy with smart technology to bring you great service and renewable electricity, and your kids (and their kids) the future they deserve.
OVO is also involved in various social and environmental charity projects, including the OVO Foundation, which helps tackle youth poverty, lack of education, and access to energy around the world. Some of this charity work has involved providing solar-powered electricity to schools and health clinics in Kenya and providing apprenticeships to young homeless people.
To add to their green credentials they also run a scheme called 'I Dig Trees', in which they plant five new trees per year for each of their customers. This has led to the planting of over 500,000 trees across the UK since the initiative began. The aim of the scheme is not only to reduce CO2 emissions but also to encourage wildlife habitats and create green spaces for communities.
Ovo Energy Fund
The Ovo Energy Fund is a scheme designed to support financially vulnerbale customers in debt to them. Through the scheme, you can get a one-off payment credited to your account to help with bills you can't afford if you meet the following criteria:
You're a current or former Ovo Energy account holder
You have a debt of at least £150
You have a valid reason for not being able to pay your debt
You earn less than £16,190 a year
The Energy Fund is offered in cooperation with the Plymouth branch of the Citizens Advice charity. If your application (which you make through the Ovo website) is successful, the branch will contact you within 4-6 weeks.
As well as the financial aid, the charity will also offer customers a 1-hour telephone appointment in which they'll provide advice on steering clear of energy poverty. We think this is a valuable partnership which demonstrates a commitment to helping customers, and we can only commend them for it.
OVO's Energy Mix
Though its tariffs claim to be 100% renewable, OVO Energy generates and sources electricity and gas from a mix of sources. According to recent data, this is where it sources its energy from:
| - | Coal | Natural gas | Nuclear | Renewables | Other |
| --- | --- | --- | --- | --- | --- |
| OVO Energy | 0% | 48.1% | 0% | 51.9% | 0% |
| National average | 3.9% | 39.4% | 16.6% | 37.9% | 2.2% |
Last update: May 2021
Like all suppliers providing 100% renewable electricity, OVO Energy customers receive electricity from the National Grid - a melting pot of electricity sourced from renewable and non-renewable sources. However, for every unit of electricity their customers use, OVO Energy guarantees to buy back an equal amount put into the grid that is renewably-sourced. For gas usage, it engages in carbon offsetting projects to make up for the natural gas used.
As renewable energy generation and usage increases in the future, the percentage of renewable electricity customers receive from the grid will increase. Therefore OVO Energy and other suppliers are helping to increase the renewable portion of the UK's electricity.
Tariffs: Is OVO Energy cheap?
OVO Energy offers a few tariffs, with both variable and fixed prices for either 12 or 24 months. These tariffs are:
Better Smart (12 months fixed)
Better Energy (12 months fixed)
2 Year Fixed (24 months fixed)
Simpler Energy (variable)
You might be wondering what the difference is between Better Smart and Better Energy - it seems to just be that for Better Smart you're obliged to get a smart meter installed, whereas Better Energy offers you the option to avoid this. We're glad to see OVO incentivising smart meter adoption, and don't see why you wouldn't take advantage of the free installation!
Encouragingly, all estimates for Ovo Energy tariffs fall below the energy price cap set by Ofgem, some considerably so. We would say that, given the generally positive reviews for Ovo online combined with its reasonable pricing, it's definitely worth considering the provider.
Ovo Energy interest rewards scheme
As well as reasonable prices, another big plus when you sign up for Ovo is its policy of paying interest on credit in your account. If nothing else, this will appeal to customers as it shows the provider's willingness to discourage itself from overcharging you - a practice which several providers engage in while refusing to pay customers back. This is how the Ovo Interest Rewards scheme works:
When credit builds up in your account, it stays there.
On the money that builds up in your account, you earn 3% interest for the first year; 4% for the second; and 5% for the third (and every year thereafter).
At the end of every year, which start on the date you signed up with Ovo, your interest rate will go up as applies. It's like having a savings account, except it's with your energy provider and offers a much higher rate! Find out more about Ovo's Interest Rewards scheme on the Ovo Energy website.
Business tariffs
Unfortunately, OVO Energy no longer offers specific tariffs tailored to businesses.
How do I contact OVO Energy?
OVO Energy customers can access their bills and account on the website via the portal. To access your account, visit the OVO Energy login page mentioned below. If, however, you're after an OVO Energy contact number, you will find them below.
OVO Energy Contact Numbers
Here's a list of all the Ovo Energy contact numbers you might need. Check the opening hours for each one before you call - frustratingly, they can vary!
| Service | Number | Opening hours |
| --- | --- | --- |
| Pay monthly | 0330 303 5063 | Monday to Friday, 8am-6pm; Saturday, 9am-1pm |
| Pay as you go | 0330 102 7517 or 0117 332 3728 | Monday to Friday, 8am-6pm; Saturday, 9am-1pm |
| Complaints | 0330 102 7517 | Monday to Friday, 8am-6pm; Saturday, 9am-1pm |
| Press office | 0203 697 6375 | Monday to Friday, 8am-6pm |
| Energy Fund | 01752 507 703 | Monday & Wednesday, 9am-5pm; Tuesday & Thursday, 9am-6.30pm; Friday, 9am-4.30pm |
OVO Energy Email
If you'd rather get in touch with OVO Energy via email, you can send your query to [email protected] and an agent will get back to you.
Social Media
Write to
OVO Energy, 1 Rivergate, Temple Quay, Bristol, BS1 6ED
OVO Energy Login
Like many suppliers, Ovo offers its customers the ability to manage their accounts via an online portal - My OVO. If you're a customer and you've yet to set up your Ovo Energy login information, here's what you need to do:
Go to my.ovoenergy.com or click 'My OVO' on the top right-hand side of the Ovo homepage.
Click on the link that reads 'First time logging in?'
Put in the email address you gave Ovo when signing up for your deal. If it's correct, a box will appear to say so.
Check your emails. You will have received a link from [email protected] with the subject 'My OVO password change request'. Click on the link and set your password.
Don't take too long!Make sure you check your emails and set your password within 30 minutes of receiving the link, as it will expire after this and you'll have to start from scratch.
Once you've done this, you're all set. You can then use your Ovo Energy login details to access your account via the My OVO page whenever you like. Here's what you can do once you're logged in:
Submit meter readings
Set meter reading reminders
View your bills and statements
View past energy usage
Manage your Direct Debit payments
Update contact and login details
Tell them you're moving home
Refer a friend to OVO Energy
Forgotten your Ovo Energy login?
If you've forgotten any of your Ovo Energy login details, don't worry - everything is recoverable. If it's your email address that's slipped your mind, or you no longer have access to it, you can login with your My Ovo ID, which is a nine-digit number that you'll find on any monthly/quarterly statements.
Once you're logged in, you can check which email you're registered with or change it as you please. If it's your password you don't remember, you can get a reset link sent to your email by clicking the link that reads 'Forgot your password?' on the login page.
Moving home with Ovo Energy
Are you already with Ovo Energy and planning on moving home? You'll have to let Ovo know 28 days in advance of the move, but it's a straightforward process apart from this. When you call them initially, you should have the following information to hand:
Your Ovo account details
Your moving date
Your new address
Your new home phone number, if applicable
You will be asked to supply your final meter reading when you have it, which will be on the day you leave your old house. It's worth taking a photo of it just in case you need to dispute your final charge after you've moved. Bear in mind that it's likely you'll have to pay an exit fee.
If you're moving home and Ovo Energy is already the supplier at your new house, you can set up an account on Ovo's moving page. You'll need the following information to set it up:
Your name and date of birth
Your new address
Your moving-in date
The meter reading on the day you move in
Your phone number and email address
Payment details (for direct debit customers)
You can, of course, choose Ovo even if it's not your new home's existing supplier. You'll have to get in touch with them to set it up, but after 21 days of moving in you could already be an Ovo customer.