The UK's Cheapest Electricity Supplier in 2021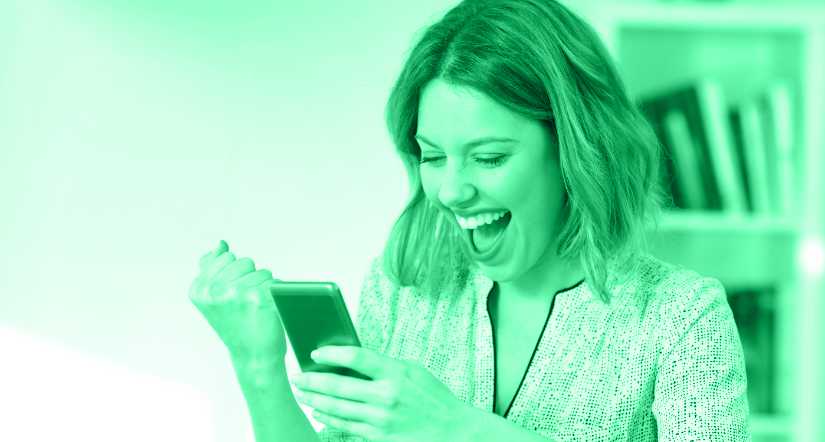 With around 60 energy providers operating in the UK at the moment, finding the cheapest electricity supplier might seem like a daunting task. However, with this guide you'll quickly be on your way to choosing the right electricity tariff for your household.
---
Which electricity supplier is the cheapest?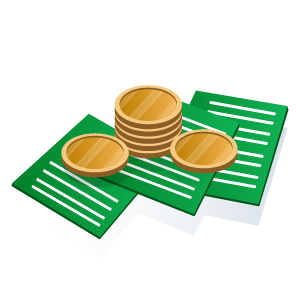 The frustrating thing about finding an answer to this question is that there's no easy answer. Getting the best deal on electricity depends on a number of factors, including how you use energy, how on top of your energy spending you want to be, and how willing you are to gamble on price rises.
For example, if you're willing and able to use a large part of your electricity at night, you could make the biggest savings on an Economy 7 tariff. If you really want to keep on top of your spending, you might prefer a prepayment tariff with a smart meter, which will allow you to budget your energy as want to and see your spending in real-time.
Another important consideration, perhaps the most common, is whether to opt for a fixed-rate tariff or a variable one. A fixed tariff will lock the price you pay per kilowatt of energy used and your daily standing charge for one, two or even three years, depending on your deal. A variable tariff, as its name suggests, is liable to change depending on the wholesale price of energy, so it may be cheaper when you sign up but shoot up after a month or two.
A fixed tariff doesn't mean all you can eat energy!Many people are under the impression that a fixed rate means that they pay the same every month no matter how much energy they use. This is not the case. If you're paying the same every month, it means you're receiving estimated bills and could either be overpaying or building up debt with your supplier.
Many providers' best deals are dual-fuel offers, which are deals that include both gas and electricity, and could save you money while also being more convenient than separating your bills. If you're eligible, it is also worth looking into whether a supplier offers the Warm Home Discount, which could save vulnerable people an extra £140 on their energy bills. For a handy guide on keeping warm in winter, check out Selectra's page offering information on the Warm Home Discount and other assistance schemes.
Lastly, it would be remiss of us to forget the importance of green tariffs, not just cheap tariffs. For more and more energy consumers, saving on your carbon footprint is increasingly important, and there's no longer any reason you can't save money while you do it.
What is the UK's cheapest fixed electricity tariff?
While we mentioned before, there is no definitive answer to this question, it's clear that the choice is not necessarily betweenthe cheapest and greenest tariff, as the two often go hand-in-hand. Several tariffs will save both your wallet and your impact on the environment. When looking for a fixed tariff, is always important to focus on the unit rate. This is the price you pay for each unit of electricity you consume. This is where the most savings will come from with a fixed rate tariff.
Many suppliers recently are touting zero standing charges, which is the daily charge for having energy supplied to your property. However, the flip side of this is that with such a low standing charge, the company looks to recoup the money a different way. In this case, via a higher unit rate, meaning that overall you will be spending way more for electricity.
What is the UK's cheapest variable tariff?
However, it almost always works out that if you plan to be in your home for a year, then the fixed rate with exit fees will be cheaper. Beware again that with variable tariffs prices can go up and down depending on the wholesale price of energy. This means that you will need to keep an eye on your prices if you want to keep getting a great deal
Prepaymemnt deals are the most expensive deals on the market and are also usually quite a hassle. Prepayment or top-up comes in more expensive than more traditional deals for the same usage, because the company does not have a guarantee that they will be paid or receive an income from your meter, mainly because you decide when to add money to the meter and when not to. Therefore, deals with an annual agreement and a bank card tend to be the cheapest, but if you want a prepayment meter because you plan on regulating your usage carefully then you may end up paying less due to your vigilance toward how much you use. We still think it makes more sense to choose a fixed tariff, however, as the rate you pay tends to be much lower.
What is the UK's cheapest green energy tariff?
For those who want their home energy to have minimal impact on the environment, here's a look at the cheapest electricity suppliers offering green energy tariffs for homes looking to sign up for both gas and electricity:
Why choose a green electricity tariff?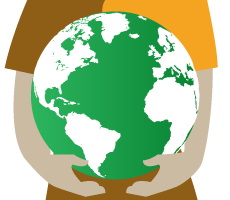 We make a lot of careful decisions about the products and services we buy. Price is a major consideration, but other factors inform our choices too, including ethical ones. As consumers we have a lot of power to influence the behaviour of companies and governments through what we choose or don't choose to spend our money on.
With the coronavirus outbreak showing how much raw authority governments have at their disposal in a crisis, we should be demanding more action in the face of the greater threat that the climate emergency presents.
Choosing to make the switch to green energy is not just one of the most significant actions individuals and families can take in tackling the damage caused by carbon emissions, it is also a signal to the powers-that-be that we're taking this threat seriously, even if they aren't.
In terms of the climate emergency, the experts have been warning of the danger for some time and disaster, like Coronavirus, is already on our doorsteps.
Other things to look for in an energy provider
While price is important, finding the cheapest electricity supplier is not the be-all and end-all. The customer service offered by your supplier is one of the most important things to take into account when choosing a new tariff. Whether it's dealing with billing mistakes, smart meter installations, or switching tariffs, it's a good idea to pick a company with a good track record of helping its customers instead of hindering them.
Any number of unforeseen circumstances could see you spending a lot of time communicating with your provider on the phone, online chat or by email. With some companies making customers wait on hold for up to twenty minutes or taking days to answer a simple email, your mileage may vary considerably between suppliers when it comes to quality of service.
Take into consideration this list of the top ten best-rated suppliers for customer service by Citizens Advice for the last quarter of 2020:
Igloo Energy
goto.energy
Green
Affect Energy
Zebra Power
Source:Citizen's Advice Upsated - May 2021