Dinorwig Power Station, the Electric Mountain of Wales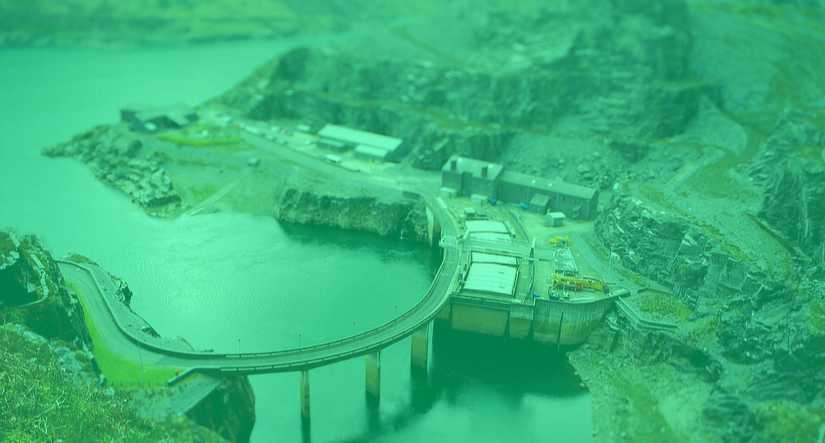 Dinorwig Hydro Power Station on Elidir Mountain in Wales has been called the UK's largest rechargeable battery. The power station, run by First Hydro Company, is hydroelectric and uses pumped-storage technology. Read on for an in-depth guide from the Switch.
---
Where is Dinorwig Power Station?
Known affectionately by locals as Electric Mountain, the hydroelectric complex was built at the edge of the Snowdonia National Park near Dinorwig, just south of Bangor in North Wales.
It doesn't look like a power station from the outside, in fact it can hardly be seen at all. The bulk of the machinery is actually buried deep underground.
Given the picturesque location and many conservationists worried about the impact such a development could have on the local environment, the project was designed to be as discreet as possible.
---
What does Dinorwig Power Station do?
Large quantities of water are held in the upper lake, Llyn Machlyn Mawr at 636m (2,087 ft) above sea level. This water can be released and energy is generated as the water rushes through high-pressure shafts into massive turbines.
Every second, each turbine receives enough water to make 15 million cups of tea. The six 300 MW Reversible Francis-type turbines, each measuring four metres wide and weighing 24 tonnes, are linked to generators which convert the kinetic energy into electricity.
Dinorwig feeds this electricity into the grid via a substation at Pentir which it's connected to by 10km of 400 kV cables, again buried underground to preserve the scenery.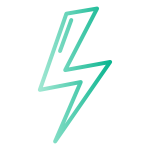 Then, overnight using energy from the grid when demand for electricity is at its lowest and cheapest, water is pumped back up from Llyn Machlyn Mawr 100 metres (330 ft) above sea level to Llyn Machlyn Mawr, near the mountain peak, ready to be released downhill again the following day.
Dinorwig only gets 76 per cent of the energy it uses to return water to the summit, but, as with Economy 7 storage heaters the price differential between day and night makes the system cost-effective.
The station's output could meet the electricity needs of Wales for over five and a half hours before running out of water. Its storage capacity is around 9.1 GWh.
One of the most important functions of Dinorwig is to act as a critical backup to support the grid UK-wide when demand for electricity gets very high, such as events called "TV Pickup."
This is the name for the phenomenon when millions of people watching the same television program, decide to get up and boil their kettles at once creating a huge simultaneous surge in electricity consumption nationwide.
National Grid, which runs the UK's electric power transmission network, puts a lot of work into planning for and managing these surges, which can demand an additional 200–400MW.
The 1990 England v West Germany FIFA World Cup semi-final penalty time drew a gargantuan 2,800 extra MW, making this event the largest to date.
While it takes most types of power stations a substantial number of minutes or hours to boost output, Dinorwig's pumps and turbines can be ramped up from standby to a capacity of 1.32 gigawatts (GW) in 12 seconds and can reach full capacity of 1.728GW in under 16 seconds.
Such power storage solutions are becoming increasingly important as the UK moves towards wide-scale adoption of renewable energy sources to achieve a net-zero carbon economy by 2050.
Wind and solar power technologies have come along way, but without facilities like Dinorwig the energy they produce must be used at once and can't be stepped up to cope with peaks in demand like TV pickup.
Dinorwig's owner, First Hydro Company, can charge high prices for supplying electricity on demand at peak times. In addition, the company earns a regular income by providing a standby resource that can be called on when National Grid needs to regulate the frequency in a wide area across the network.
The plant can also use its diesel generators and large batteries to restart itself without external power, so it's also part of the infrastructure relied on by National Grid to reboot the whole network in the unlikely event of a complete national blackout.
---
History of Electric Mountain Wales
When Dinorwig was opened in 1984 it was regarded as a bold and innovative feat of engineering, the plant is still the largest of its kind in Europe.
As the UK became increasingly electrified in the post-war years, the need for infrastructure to cope with short-term peaks in demand became increasingly clear. At the time inefficient coal and oil-fired stations were relied on to boost capacity.
These technologies were neither very flexible nor responsive and plants had to be kept up-and-running at lowered capacity just in case they were needed, burning fuel all the while.
Pumped storage was one solution the government decided to invest in. Work started on the first such plant, the Blaenau Ffestiniog Power Station in North-West Wales, in 1957. The 360-megawatt Blaenau Ffestiniog plant proved successful and plans for a bigger station were soon being laid by the publicly-owned Central Electricity Generating Board.
After two years of scouting for locations to build the new plant, engineers chose Elidir mountain. The site is home to two lakes, Llyn Machlyn Mawr near the summit and Llyn Peris at its foot.
The engineers regarded this layout as a perfect opportunity as it naturally mirrored the design of a pumped storage power system. The soon-to-be electric mountain was previously the site of one of the most productive slate mines in the world.
The Dinorwig slate quarries had been in operation for hundreds of years, providing jobs for up to 3,000 locals. Demand for slate waned over the 20th Century and the quarry finally closed in 1969.
When the Central Electricity Generating Board approached the surrounding community with its plan for the pumped storage station, the 2,000 jobs needed for its construction were a welcome boost to the local economy.
---
Construction of Dinorwig Power Station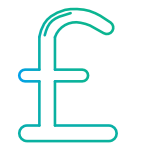 It took £425m and a decade to excavate 12 million tonnes of earth and rock, both to form the caverns and tunnels needed to house the plant and to increase the capacity of the lakes and then install the machinery to make the whole thing work.
The underground Dinorwig complex stretches nearly a kilometer inside the mountain and contains 16km of tunnels, many wide enough for two lorries to pass side-by-side, along with "the concert hall", a cavern large enough to fit the entire structure of St Paul's Cathedral.
Work started on the site in 1974 and the plant was completed 10 years later. One million tonnes of concrete, 200,000 tonnes of cement and 4,500 tonnes of steel went into building it. The project was officially opened by the Prince of Wales in 1984.
---
Electric Mountain Wales as a destination
A visitor centre has been open on Electric Mountain for more than 30 years. Sight-seers could take a minibus tour deep into the complex to learn about how the station works.
The centre is visited by 175,000 people a year and has catered to major sporting events and provided facilities for local community groups. However, the visitor centre is currently closed for a major refurbishment.
Electric Mountain promises the new centre will be "engaging and attractive" with resources to interest tourists and groups on educational visits. Sustainability and respect for the local environment and landscape are promised to be important in the redesign.
Dinorwig is a successful example of the kind of infrastructure we need much more of to reinforce our growing renewable energy mix as we tackle the climate emergency and start to transition to replacing our petrol and diesel vehicles with EVs.
Click here to find out more about how to make the switch to affordable tariffs from renewable energy providers.