Daligas is one of the few energy providers in the UK to only supply gas. Its offer is straightforward: just two gas tariffs - one for domestic customers and one for businesses. Could it be worth signing up with Daligas? Find out on this page.
---
Daligas FAQs
In this section, we're going to take you through questions some customers are asking about Daligas to see if we can clear matters up.
Is Daligas closing?
No, Daligas is still operating. In March 2020, the provider was ordered by Ofgem not to take on new customers until it met DCC requirements (relating to the rollout of smart meters). It demonstrated that it met these requirements in April 2020 and was allowed to return to business as usual.
Daligas reviews
One of the first things you should consider when deciding whether to sign up with a company is how happy its existing customers are. This is why our Daligas review begins by taking a look at any skeletons in the cupboard in the form of disgruntled customers worth taking note of.
Daligas reviews on the consumer review site Trustpilot are not glittering. It gets an overall score of 2.3 stars out of 5 on the site, leaving them with a lot of room for improvement. More than half of the reviews give Daligas a score of 1 star, the lowest rating possible, and among the main reasons seems to be poor communication and problems with billing:
Daligas is an awful company. They are rude, charges are outrageous and their accounts a mess. They do not respond to questions never answer emails unless to increase bills.
This is a recurring problem that we see across many Daligas reviews, and it doesn't fill us with confidence. There is probably only one thing a provider can do that's more annoying than getting your bill wrong and overcharging you, and that is by failing to respond when you contact them to resolve a complaint.
It is true that there is another side to this coin - more than a third of customers report having had a good experience with Daligas. It could also happen that as more Daligas customers start having smart meters installed, the ratio of satisfied Daligas reviews will improve. We hope this is the case, but for now, it seems that you're more likely to have a hassle-free experience with another provider.
Daligas tariffs
As we mentioned above, Daligas tariffs are quite simple. The provider only offers gas tariffs, and only two of them at that. Below you can see the rates for Daligas's domestic tariff, which is a variable tariff called One Standard Advance 21.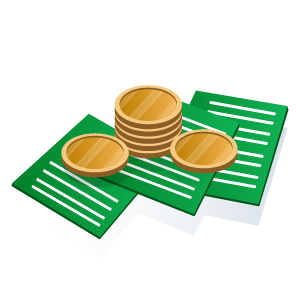 While it's true that this is a standard variable tariff and, as such, is subject to price rises at the whim of the provider, it's also true that it comes in at a good price to pay for gas. There is a problem of convenience, of course - most providers offer both electricity and gas, otherwise known as a dual fuel tariff, which saves you the hassle of getting set up with another provider for electricity.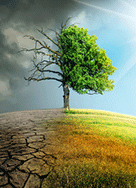 When was the last time you switched tariff?
Call for free and find how easy it is to save money on home energy by going clean.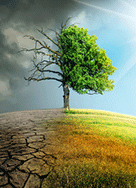 Save money on your energy bills!
Our call center is currently closed. You can compare our energy offers or leave your phone number and get a free callback.
This being said, if you're for saving money and splitting up your electricity and gas bills to do it doesn't seem like that much fuss, then Daligas's tariff may be what you're looking for. You're also free to leave Daligas whenever you like, as it is a standard variable contract with no fixed duration or exit fee.
Daligas is cheap - but is it the cheapest?Learn about the cheapest gas and electricity suppliers on the market in our guide to the cheapest providers. You might be able to save just as much money with a dual fuel tariff!
Fuel mix
Daligas does not seem to make all the details of its fuel mix entirely available, which we find concerning.
One thing that is certain is that Daligas makes no claims of substantial investment in renewable energy, and doesn't seem committed to moving in this direction in the future. We're all about green tariffs, of course, and find it difficult to recommend a supplier with no green credentials whatsoever.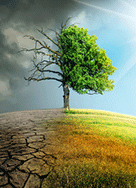 Where to go for the cheapest green energy deal?
Call for free and find how easy it is to save money on home energy by going clean.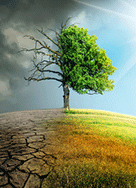 Our call center is currently closed. You can compare our energy offers or leave your phone number and get a free callback.
Daligas login
Unfortunately, Daligas does things the old-fashioned way. Not only does it not have a mobile app, there isn't even a Daligas login page on its website to manage your usage online. This could be a large part of the reason customers are dissatisfied with the provider - if they were able to manage certain aspects of their account online, perhaps they wouldn't have so many complaints about getting through to Daliagas on the phone.
For the time being, then, phone or email is the only way of managing your account.
Daligas meter reading
Despite not having a login page or mobile app to make things easier, Daligas customers can submit their meter readings online via its meter reading page. In order to do this, you will need to upload a picture of your reading to the page, along with the following information:
Your name
Your email address
Your gas account number - it's 8 digits long and will be on previous bills
Your Meter Reference Number (MPRN) - it is between 6-10 digits long and will also be on previous bills
Your meter read
You will need to do this every month. If you have trouble finding your Meter Reference Number, you can call the Meter Number Helpline on 0870 608 1524. For more help or information about your Daligas meter reading, see its website or call its customer helpline (you'll find it further down the page).
Daligas smart meter
Daligas only recently demonstrated its commitment to supplying smart meters to its customers, so the Daligas smart meter rollout is in its early stages. It doesn't currently have any information about it on its website at present, but we expect to see more activity in this area in the coming months - or the provider will certainly see more action from Ofgem.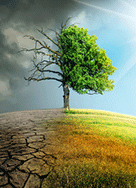 Could a smart meter help you protect the environment??
Call for free and find how easy it is to save money on home energy by going clean.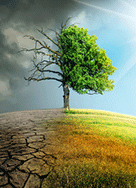 Save money on your energy bills!
Our call center is currently closed. You can compare our energy offers or leave your phone number and get a free callback.
Warm home discount
Unfortunately, Daligas does not offer the Warm Home Discount. If you're eligible for the scheme as a member of the Core Group, however, you should have been contacted by the government to be informed and receive the £140 discount automatically from your energy bill.
Daligas customers will not, however, be able to apply to the provider even if they are eligible for the scheme as members of the Broader Group, as it does not take part. This is not a great look for the supplier, but it's worth considering that the savings you make with Daligas could exceed the £140 you would save with another, more expensive provider which does offer it.
Daligas contact number
Looking for a Daligas contact number? You can find a point of contact for the supplier in the table below:
| Department | Daligas contact number | Opening hours |
| --- | --- | --- |
| General inquiries | 0800 111 4568 | Monday to Friday, 9am to 5pm |
If you would rather not wait around over the phone, you can fill out their contact form and request a callback, which we would recommend as it's said in Daligas reviews that they are slow to respond to calls. You can also email the supplier at info@daligas.co.uk.
Looking for a number to use in case of an emergency? Daligas customers should report gas emergencies by calling 0800 111 999, which is a 24-hour emergency line for customers of any provider. To report a power cut, call 105.
The services and products mentioned on this website may only represent a small selection of the options available to you. The Switch by Selectra encourages you to carry out your own research and seek advice if necessary before making any decisions.