Bulb are a tech-focused energy startup on a mission to fix the 'broken' energy industry and make renewable energy "cheaper, simpler and greener" for households and businesses in the UK.
---
With one of the cheapest green energy tariffs and excellent customer service, Bulb is attracting customers in droves - signing up over 1.5 million customers in a matter of a few years. But is Bulb the right supplier for you? Read on to find out.
Bulb Energy Review
To help you decide whether Bulb is for you, here is our Bulb Energy review:
1. Customer Service
One of the most important features of any energy company is the quality of its customer service. Bulb is keen to improve the industry's often poor complaints performance with the help of technology.
Where possible, Bulb uses email to communicate with customers for most interactions, including keeping you updated on the progress of your switch, reminding you to submit meter readings, and informing you of upcoming payments.
For customers that prefer to speak to a real person, Bulb has a call centre in London. Bulb Energy reviews seem to report that the provider is generally quick to answer calls and efficient at solving issues. The supplier was around the middle of the pack in Which?'s most recent investigation into UK energy supplier's call waiting times, with customer services answering the phone in about 10 minutes on average.
I have called Bulb a number of times for a number of different questions, every time I was on hold for a very acceptable time (less than 5 mins each time) and every time they were able to answer my questions!
Despite this, some Bulb Energy reviews reveal that some customers have been left reeling after they were quoted less they ended up paying. This is often due to Bulb's variable tariff price changing with the energy market's wholesale costs. Unfortunately, this is par for the course for customers on a standard variable tariff.
However, Bulb's customer support team is usually responsive and sympathetic to these issues and appear to try to fix them as soon as possible. Of course, there are inevitably some customers that do not get their issue resolved satisfactorily. On the whole though, Bulb's customer service is good, as reflected by its 4 out of 5 star rating for both customer service and complaints handling in Which?'s most recent survey, and its TrustScore of 4.6 out of 5.
Last updated: May 2021
2. Bulb Energy Tariffs & Price
Next up, let's take a look at Bulb Energy tariffs and pricing. Currently, Bulb offers just one tariff named 'Vari-Fair' for both dual-fuel and electricity-only customers.
Bulb's concept of offering one variable tariff and no fixed tariffs is an innovative one and they are one of the first suppliers to try this approach. At first glance, it seems like a great idea. When the wholesale price of energy is low; Bulb's prices are too. It also means you're not stuck on a fixed tariff that may end up costing more when wholesale prices are lower.
However, not having the option to 'lock in' at a fixed price means that your bills inevitably fluctuate throughout the year, in line with the wholesale energy market prices. Plus, if you join Bulb during a period of low prices, it might come as a shock when they inevitably rise again!
When it comes to the pricing, their variable tariff is not the cheapest on the market, but does compare well with major providers. Our research into the cheapest renewable suppliers found that a family of four living in a three-bedroom house in London with average usage (2,900 kWh electricity and 12,000 kWh gas) would currently pay well below the national price cap.
Bulb doesn't charge exit fees, making it easy to switch supplier again should you fall out of love with them in the future. In fact, Bulb will pay your exit fee from your current supplier in order to make sure switching to them doesn't put you out of pocket either!
It's worth noting that Bulb isn't the cheapest supplier on the market at the time of writing. We suggest shopping around to get the best deal.
3. Bills & Account Management
With Bulb being a tech-focused startup, they are set up to be web-based and do most things digitally. All Bulb customers receive their bills via email each month and can access all their details through the excellent Bulb online customer area of the website.
The Bulb website which is well-designed and easy to use. It has plenty of information and an extensive support section. Accessing the online account area will allow you to browse and view your bills, energy usage, send in meter readings, and update your billing information.
Their login zone is also brilliant enabling you to see your current tariff and usage details and giving you an up to date amount on how much you are using and what it will cost after submitting each meter reading.
In addition, there is even an online community forum for customers to discuss various issues and ideas for how Bulb could improve. This is a nice touch that not all energy companies offer.
When you're out and about, you can stay on top of your bills with the highly-rated Bulb Energy app. Not only does it offer the functionality of the online account, it also allows you to snap a photo of your meter reading to send in. The Bulb smartphone app is available on both Apple App store and Google Play.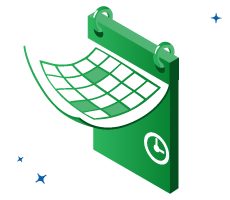 Whilst the account management is excellent, some customers have been left annoyed with Bulb's policy of charging the direct debit a month in advance, based on estimated usage, rather than paying for actual usage a month afterwards. Bulb say they charge in advance in order to allow them to purchase energy upfront and keep prices low.
Customers are not always happy with this approach, so it's worth being aware of Bulb's billing schedule before switching.
Summing Up
On reflection, Bulb appears to tick most of the boxes necessary for a good energy supplier. From our research, it was noticeable that the majority of its online customer reviews sing its praises and then include their customer referral link. It could be said that Bulb's reviews are therefore skewed in order for customers to get more referral payments!
About Bulb
So you've read our review, but who are Bulb Energy? Read on to learn more about its company ethos, history and people behind this modern energy supplier.
Mission & Ethos
Bulb was founded with the mission of fixing the problems customers have with other suppliers, such as complicated and expensive tariffs, dated technology, and poor customer service. The company has a clear vision for simplifying and fixing these problems using technology, whilst also helping more of us switch to 100% renewable energy.
We want to make the whole industry better. And there are three ways we're trying to do that - we're making energy simpler, cheaper and greener.
Technology & Innovation
In order to offer competitively priced tariffs, Bulb keeps its running costs to a minimum. One way it does this is through use of technology and automation in its back-office processes to minimise admin work.
Bulb automates the repetitive tasks that some suppliers perform manually, such as collecting meter readings from customers or sending out paper statements. Instead, Bulb does this using email, its website, and via the Bulb smartphone app. Automation of these processes has allowed it to keep its admin team small and staff costs low. This allows Bulb to pass savings on to customers through cheaper tariffs.
Bulb Energy App
Unlike many suppliers, Bulb has built its own app, which is available on both the Google Play Store and the Apple App Store. It enables customers to:
Manage your account on the go
Send in meter readings by taking a photo
View your statements and account balance
Find and share your referal link to earn £50
The app has not had the best reviews in the past but currently boasts scores of 4.8 out of 5 on both Google Play and the App Store. This comes after Bulb released updates to fix many of the issues users had complained about, which seems to have been a great success.
From our recent experience of testing the app, it is easy to use and seems to function well, and reviews now reflect this. Users regularly point to its simplicity and ease of use, which for us is high praise, as it's really all we look for in an energy app.
History
Bulb was founded by two friends in 2015 in the trendy startup hub of Shoreditch in East London. Its innovative, tech-focused approach to supplying renewable energy helped Bulb grow rapidly, supplying gas and electricity to over 300,000 customers by 2018.
To grow at such a fast pace, Bulb used the power of social media, getting its customers to spread the word online through a referral scheme in which customers receive £50 for each new customer they sign up. This incentive meant Bulb's customers flocked to social media, blogged and joined message boards to convince friends, family and strangers to sign up. This digital word-of-mouth approach has been a roaring success and both Bulb and its customers have benefitted.
Who are Bulb Energy?
Bulb was co-founded by Amit Gudka, who previously worked as an energy trader at Barclays, and Hayden Wood, a former management consultant who had also worked with energy suppliers.
Their combined experience and insight into the energy industry lead them to start their own energy company in order to fix all the problems they encountered with other energy suppliers.
Bulb's Renewable Energy
Bulb doesn't produce its own energy, instead sourcing the majority from hydropower and anaerobic digestion plants across the UK.
Energy Mix
Bulb's energy mix is made up of 100% renwable energy. Take a look at data from its most recent fuel mix declaration below:
| - | Coal | Natural gas | Nuclear | Renewable | Other |
| --- | --- | --- | --- | --- | --- |
| UK average | 3.9% | 39.4% | 16.6% | 37.9% | 2.2% |
| Bulb Energy average | 0% | 0% | 0% | 100% | 0% |
Did you know?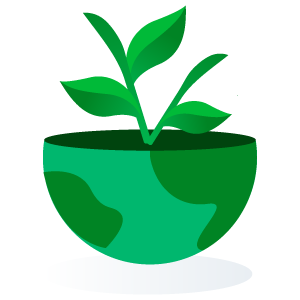 As with all suppliers providing 100% renewable electricity, Bulb customers receive the same electricity from the National Grid - a melting pot of electricity sourced from renewable and non-renewable sources. However, for every unit of electricity their customers use, Bulb guarantee to buy and put back an equal amount into the grid that was renewably-sourced.
As renewable energy generation and usage increases in the future, the percentage of renewable electricity customers receive from the grid will increase. Therefore Bulb and other suppliers are helping to increase the renewable portion of the UK's electricity.
Green Gas
Bulb also supplies 10% of its gas from green gas, which is generated by small suppliers using a process known as anaerobic digestion - the breaking down of organic waste to create gas.
When compared with the other renewable energy suppliers in the UK, Bulb's supply of 10% green gas is pretty standard. At the time of writing, only Green Energy UK has managed to reach the holy grail of 100% green gas. Of course, this comes at a cost - Green Energy UK's tariffs are more expensive than Bulb's tariffs, and Bulb's gas supply is 100% carbon neutral anyway.
Bulb work with numerous independent green gas producers such as Huggin Farm in Yorkshire. Huggin Farm were one of the UK's first farms to install an anaerobic digester plant on their land for generating green gas. As a farm they grow maize and sugar beet and the waste from this they break down to produce green gas. This is then fed into the National Grid and supplies Bulb customers and other British households.
Bulb Energy Price
To keep things simple, Bulb only offers one tariff named the 'Vari-fair' tariff for both dual-fuel and electricity-only customers. It was one of the cheapest renewable energy tariffs before Bulb introduced price rises. This tariff includes 100% renewable electricity and 10% green gas.
To get a quote for your home, head over to the Bulb website, where you can enter your postcode and see in a few clicks how much its Vari-Fair tariff would cost you.
Business Tariffs
As well as households, Bulb also supply businesses too. Business customers also get the added bonus of a dedicated account manager plus one of the cheapest energy tariffs in the country.
To request a quote for your business, simply fill in the request quote form on the Bulb website to find out more. Your quote will be based on your business's specific needs.
Bulb Energy smart meters
Bulb is in the process of installing Bulb Energy smart meters across the across in 2020, in line with the government's policy of having them in every UK home by the end of this year. The provider is currently inviting customers with the most likelihood of a successful installation - which would be those in areas with enough trained engineers and good network coverage.
As more engineers are trained and network coverage improves, all customers will be able to have a Bulb Energy smart meter fitted. You are also able to switch to Bulb Energy if you have a smart meter with another supplier. Bulb will be able to read your meter automatically if it is a second generation model or a first generation model with the brand name 'Secure' on it.
Bulb Energy Login
All customers get access to the super-simple online account area of the Bulb website. Here you can view and manage your tariff, bills and personal details as well as refer a friend for a £50 reward. To access your account, visit the Bulb Energy login page.
Once logged in to the dashboard you can:
Submit meter readings
View energy usage
View statements and past payments
Change payment details
View account and tariff information
Refer a friend to Bulb
The page is not heavy on bells and whistles but is equipped with all the functionality you will need to make managing your energy easy. You can also chat with an agent directly via the app if you're having problems.
Bulb Energy login help
Forgot your Bulb Energy login details? Simply click the link that reads 'Email me a link to sign in' and they'll send a link to reset your password to the email address you registered with.
Bulb Energy contact number
If you're looking to get in touch with Bulb about residential or business energy, the first thing you'll want to find is a Bulb Energy contact number. You'll find this information, as well as opening hours, in the table below:
| Department | Bulb Energy contact number | Opening hours |
| --- | --- | --- |
| General inquiries | 0300 30 30 635 | Monday to Friday, 9am to 6pm (except for bank holidays) |
| Business inquiries | 0113 859 1350 | Monday to Friday, 9am to 6pm (except for bank holidays) |
If you'd rather not wait to speak with Bulb over the phone, you can chat directly with an agent via its website using the online chat function. You can also email Bulb at [email protected] for domestic inquiries or [email protected] for business inquiries.
The services and products mentioned on this website may only represent a small selection of the options available to you. The Switch by Selectra encourages you to carry out your own research and seek advice if necessary before making any decisions.