Tips to compare and switch to green energy suppliers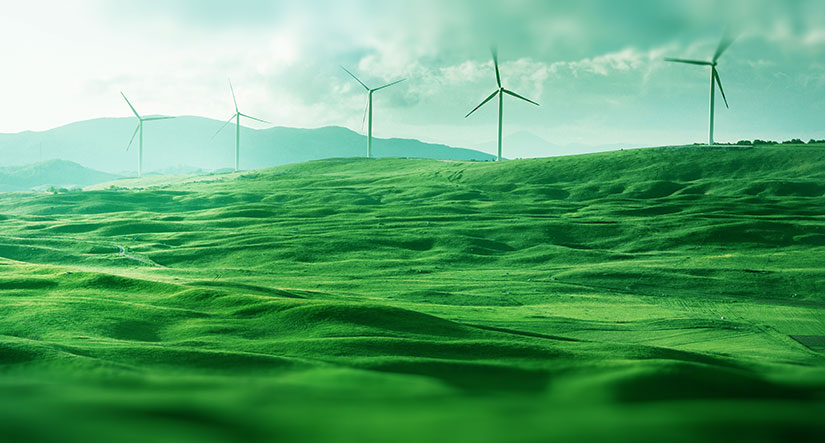 Unless you are already on the cheapest dual-fuel, electricity or gas plan, paying by monthly direct debit and managing your energy account online, you can always save by comparing what energy suppliers offer
---
What you can really save by switching energy suppliers
With average UK electricity and gas consumption (3,200 kWh per year for electricity and 13,500 kWh per year for gas), switching from the most expensive to the cheapest dual-fuel energy plan could save you hundreds per year. This is considerable, and exponential if your electricity and/or gas usage is above average.
Saving by switching to an online energy plan
Online electricity and/or gas plans are often cheaper than paper energy plans because managing your account online saves your energy supplier considerable human resources: fewer phone calls means fewer people needed to answer the phone. Consequently, these savings are reflected in the prices customers pay.
Saving by switching to a direct debit energy plan
Direct debit energy plans are often cheaper than payment on receipt of bill plans because your supplier is certain they will be paid on time, regularly, which makes managing sales accounts much simpler for them. Consequently, these savings are translated into lower costs for customers.
Saving by switching to a fixed-rate energy plan
One-year fixed-rate electricity and/or gas plans tend to be the cheapest on the energy market because (i) customers are tied into an energy contract for at least a year (unlike variable tariffs, where no period is defined), (ii) early cancellation fees discourage customers from switching suppliers before the end of their contract, which allows for easier planning by the supplier. This steady stream of income the supplier can count on allows them to lower the overall energy rates for fixed tarifs.
Saving by switching from a big six to an independent energy supplier
Although independent energy suppliers are not always the cheapest, they tend to offer the least expensive energy plans on the market - the cheapest major suppliers' offers are almost always more expensive than the cheapest energy plans from independent suppliers.
---
Saving by switching energy suppliers: which are the cheapest?
The energy market in Great Britain changes frequently so it is impossible to establish absolute truths about which supplier is the cheapest. Only a detailed comparison with your electricity and/or gas consumption in your distribution area will provide you with the exact savings you could make by switching suppliers.
Saving on bills by switching energy suppliers - a little advice
It is possible to save significant amounts of money on yearly bills by switching suppliers, even if most households do not realise this yet. However, there are over 80 electricity and gas plans in Great Britain so a careful comparison of available tariffs and energy plans is required before switching.
Indeed, potential savings are indexed on household electricity and gas consumption; the figures above are only indicative, even if hopefully they will encourage you to compare energy suppliers to check whether you are on the best plan and, if not, switch to the most advantageous tariff.
Furthermore, potential savings, important though they may be, are not the only issue to take into consideration when comparing energy suppliers in view of switching:
Flexibility might be important: Variable tariffs or fixed-rate plans with no cancellation fees ensure that you have the leeway to switch whenever a better tariff becomes available, though these plans may be more expensive initially.
Customer service is often crucial: Although one hopes never to have to call customer care, it is important to look beyond prices and see whether the supplier offering the best deal (i) has a competent customer service, (ii) deals with complaints adequately.
Increasingly, clean energy is a priority: The greenest suppliers are never the cheapest but their tariffs are no longer the most expensive and if this is a priority it might be worth giving up a few pounds to promote renewable or clean electricity.
As you can see, the best energy deal stems not only from potential savings from switching energy suppliers but on a range of factors that need to be taken into account when comparing what the market offers.
Are you tempted to switch electricity and gas suppliers? This article looks into how to switch: prepare, reflect, compare and switch.
---
---
Step 1: Have your switching information ready
If you are not moving home, all the information you need to switch electricity/gas suppliers except banking and credit card details is available on past energy bills.
Postcode
Energy prices change from one region to another. Why? Because there are different transmission and distribution areas in Great Britain and energy suppliers pay transmission and distribution networks different fees according to where electricity and gas is physically delivered. Therefore, you will only get an accurate energy quote if you have your postcode with you.
Consumption
Getting an accurate energy quote when switching energy suppliers implies knowing how much electricity and/or gas you use each month, quarter or year.
If you are not moving homes, you can look at past bills to get an idea of how much electricity and gas you use in kWh, or check how much you pay per month or quarter in GPB.
If you are moving homes, you will need to know how large the new home is, what type of appliances it has (and whether they run on electricity or gas), how many occupants the new home will have, and when they will be around using energy.
Payment
Energy suppliers offer various payment methods: prepaid plans, direct monthly or quarterly debit, or quarterly payment on receipt of bill. You will need to know which best suits you (see below) and, if you want a direct debit plan, you will need to have your bank account or credit card details ready.
Meter numbers
Energy plans are associated to specific electricity and/or gas meters (MPAN for electricity, MPRN for gas). It is always useful to have this information ready in case the meter cannot be found simply by using your current or future address. Meter numbers tend to be on energy bills; alternatively, you can call the Meter Number Helpline on 0870 608 1524.
Current energy plan
Getting an accurate price comparison is faster if you provide your current energy supplier's name and know which tariff/plan you are on. All of this is available on your bill.
---
Step 2: Think about what you need from your new supplier
The energy market in Great Britain offers much to choose from in terms of prices, customer service, energy mix, payment method, account management options, etc. It is a good idea to establish your priorities before starting your comparison to avoid being confused by the many electricity and gas plans available.
Electricity and gas prices and tariffs
How much you can save is often a deciding factor in switching energy suppliers. Potential savings are highest when switching to a one-year fixed-rate energy plan with online account management and monthly direct debit. The exact amount customers save by switching electricity and gas suppliers depends on their energy consumption but with an average household electricity (3,200 kWh/year) and gas (13,500 kWh/year) consumption savings average around £200 per year.
Electricity and gas prices also depend on the type of tariff customers choose. They can be fixed (fixed-rate energy plans) or variable (standard variable energy plans). However, fixed-rate plans often tie customers into a contract for a certain period of time (anything from one to three years) and involve early exit fees customers have to pay should they decide to switch again before the end of the tariff duration.
Find out more about electricity and gas.
Customer service and complaints performance
You may also want to switch energy suppliers because of a disappointing experience with your current supplier (who may have taken too long to answer the phone, not dealt with your issue adequately or ignored your complaint). Energy suppliers are rated:
By customers, on online fora, with regards to customer service, so it is a good idea to have a look around at what complaints existing or former customers usually have and whether or not suppliers have dealt with them;
By suppliers themselves, in annual and quarterly complaints reports, where electricity and gas suppliers publish their number of complaints, their number of complaints per 100,000 customers (which makes it easier to compare), how quickly complaints are resolved and often what customers complained about.
Energy mix and type
Energy suppliers purchase electricity and gas on the wholesale market from specific electricity generators and gas producers. While natural gas is always the same, electricity is generated from a variety of sources: coal, natural gas, nuclear energy, renewable energy, etc.
By switching suppliers, you may also be supporting the development of a certain type of energy. While most customers do not pay much attention to suppliers' fuel mix, you might want to check how green your potential suppliers are, how much nuclear energy appears in their fuel mix, whether or not they rely extensively on coal, etc. Furthermore, contrary to common perception, green suppliers are no longer that much more expensive than other suppliers, if at all.
Payment methods
How you pay your energy bills can have a significant impact on your comfort and on the size of your energy bill itself. There are three main payment methods.
Pre-payment is a good option if you want to avoid nasty surprises and be in control of your energy consumption and bills. However, prepaid tariffs are usually higher than others, per unit.
Monthly/quarterly direct debit is the cheapest and often simplest option to pay energy bills. However, mistakes take longer to rectify since it is automatic (e.g., if you estimated consumption is higher than your actual usage).
Quarterly payment on receipt of bill tends to be more expensive than direct debit but enables better control of payments if there is a mistake. However, it can be a hassle to remember to phone in to pay electricity and gas bills by credit card or to remember to send your cheque in.
Find out more about the various payment methods here.
Account management options
Customers have the option of managing accounts by post and telephone or online.
Online account management often leads to a discount in electricity and gas prices. It is a convenient option if the energy supplier's online accounts system works efficiently. It can be a real hassle if this is not the case (e.g., if the meter reading system does not work when you want to send in your meter readings, or if customer care agents do not answer emails).
Postal and telephone account management tends to be more expensive but it can be reassuring to have a person on the other end of the telephone. However, if customer service never answers, this option can become frustrating very quickly (see customer service for more detail on the various suppliers' performance).
---
Step 3: Compare electricity and gas plans
Once you have decided on priorities for your next energy supplier, you should start a detailed comparison with your postcode and consumption.
Initially, you will need to enter your postcode, meter type, consumption, supplier and tariff type.
Most comparison websites will offer to show you:
All energy plans that are compatible with your home
Only the energy plans they can switch you to.
A list of energy plans with supplier name, tariff type and conditions, annual savings and, when possible, the option to switch immediately will appear.
You should be able to filter the results by payment method, tariff types, account management options, extra advantages (loyalty points, vouchers, etc.) and fuel type (green or not) to reach a smaller number of energy plants in line with your priorities.
---
Step 4: Switch energy suppliers
Switching process
Once you have selected the energy plan that best suits you, you can either (i) click on the switching link if the website you are on makes it possible, or (ii) find a website that switches customers to the supplier you want if this is not the case.
Either way, you will need all the information mentioned step 1: personal details, physical supply address, bank account details, etc. If you have selected a direct debit plan, you will probably receive a copy of your direct debit instruction, which will have been filled in automatically as you entered your banking details.
Furthermore, you will be required to accept your new supplier's terms and conditions, the comparison/switching website's terms and conditions, and state that you have read the tariff information label (TIL). Often, you will be asked whether you accept to receive marketing material from your new supplier and/or its partners.
Useful switching information
Switching energy suppliers takes up to five weeks and should not take longer than that. Should you wish to reverse the switch, there is always a "cooling off" period of seven working days.
If you are in debt with your old energy supplier, this debt can be transferred to your new supplier.
Switching statistics
In its State of the Market Assessment, the national energy regulator Ofgem points out to surprisingly low switching data given how long energy retail market competition has existed:
Only 11-12% of consumers switched energy suppliers in 2012.
62% of consumers have never switched energy suppliers.
14-16% of consumers have switched energy suppliers only once.
Most consumers switch because they expect to save money on bills (76% of electricity and 75% of gas customers), with the other consumers switching because they move home (5% of electricity and 6% of gas customers), because they expect better customer care (5% of electricity and 6% of gas customers), or because they wanted to have a single supplier for both electricity and gas (4% of energy customers).
Of the consumers who decide not to switch energy suppliers, 55% based their decision on their satisfaction with regards to their current supplier, 27% considered that switching would be too much of a hassle, 17% thought that switching was not worthwhile and 12% believed they were already on the best energy plan and would not save money.
Last year (2013):
3.4 million electricity customers switched suppliers, out of 27.8 million customers (12%).
2.3 million gas customers switched suppliers, out of 21.8 million customers (11%).
Trends show a relative decline of the number of customers switching suppliers since the early 2000s. This is mostly because energy suppliers have had to stop what was considered aggressive door-to-door marketing practices. Switching numbers increase most when energy suppliers make price change announcements.
For example, November 2013 price change announcements led to 609,000 electricity and 481,000 gas customers switching suppliers, compared to 385,000/227,000 in October 2013 and 310,000/276,000 in December 2013.
Therefore, by and large, energy customers do not yet have the reflex of regularly comparing what the electricity and gas market offers to their current energy plans even though potential savings are considerable and there are many offers to choose from.