Net zero goals ignored by 119 energy giants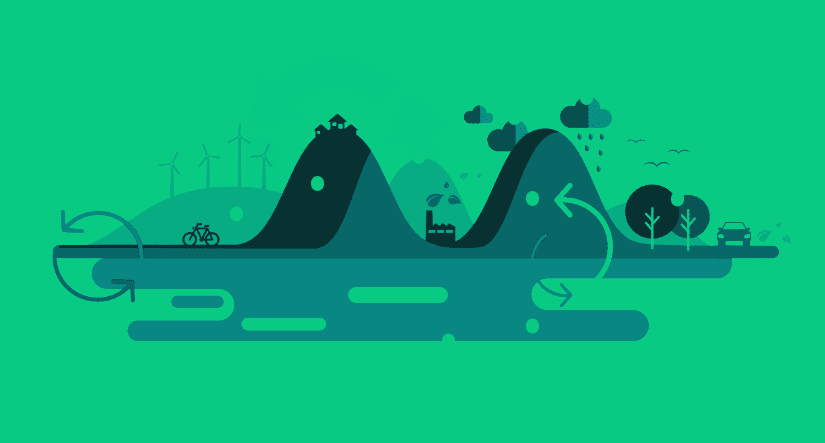 Fewer than 10% of the planet's 132 largest energy companies have promised to reduce damaging emissions to net zero and a majority of firms do not publicly support the 2015 Paris Agreement according to research. Read on to find out more.
---
---
Thirteen pledges
While the UK, the EU, other states, cities and companies have made firm commitments to achieving net-zero by 2050 or in some cases by 2030, the majority of corporations at the heart of the problem appear unwilling to act.
The companies refusing to set out plans include many household names which also play a big role in energy generation and infrastructure.
The research produced by teams at the University of Oxford, the London School of Economics (LSE), and the Transition Pathway Initiative, shows that, four years after the 2015 Paris Agreement, a mere 13 out of 132 coal, electricity, and oil and gas giants have made pledges to do their part to meet the internationally-agreed targets.
According to many scientists, the agreement itself was a watered-down political compromise and nowhere near ambitious enough to tackle the climate emergency we face.
---
What else did the researchers find?
Publicly available data on twenty coal companies, 50 oil and gas companies and 62 electricity companies were analysed by the researchers.
The following table shows the companies which have set a date for reducing emissions from at least one of their core businesses to net zero:
| Company | Industry | Net-zero target date |
| --- | --- | --- |
| BHP Billington | Coal mining | 2050-2100 |
| Exxaro Resources | Coal mining | 2030 |
| South32 | Coal mining | 2050 |
| CEZ | Electricity | 2050 |
| EDF | Electricity | 2050 |
| Endesa | Electricity | 2050 |
| Enel | Electricity | 2050 |
| E.On | Electricity | 2050 |
| Iberdrola | Electricity | 2050 |
| National Grid | Electricity | 2025 |
| Ørsted | Electricity | 2025 |
| XCEL Energy | Electricity | 2050 |
| Eni | Oil and gas | 2030 |
As the table shows nine of the 13 set a date of 2050 to achieve net-zero and two set a date of 2030.
The UK-based National Grid and Danish firm Ørsted plan for the most ambitious target of 2025, suggesting these companies are well on their way to fulfilling at least some of the Paris Agreement goals.
Some of the published plans tackle all, or most, of a company's total carbon emissions, others are aimed at a portion.
Most of the commitments by coal, oil and gas extraction firms deal just with their own operational emissions, but ignore "downstream emissions" caused by other firms burning their products.
For context, according to the Centre for Climate Energy Solutions, the energy industry and its customers were responsible for about 72% of global greenhouse gas emissions in 2013.
---
How many of these companies support the Paris Agreement?
Out of the 132 companies examined only 39% stated support for the aims of the Paris Agreement which was signed by 194 of the world's 206 nations as well as the European Union.
What's more, in spite of the "long-lasting or irreversible changes" for the planet caused by the climate emergency and growing public alarm, just 20% of the energy and extraction giants actually admit the necessity of achieving net-zero emissions.
---
How did the researchers react to their findings?
Professor Simon Dietz, at the LSE's Grantham Research Institute, said "net-carbon dioxide emissions must fall to zero to stabilise global temperatures."
"Limiting the temperature increase to 1.5°C requires global carbon dioxide emissions to reach net-zero around 2050. Although new corporate net-zero commitments are being made all the time, our analysis shows that we are starting from a very low base." -Professor Simon Dietz, at the LSE's Grantham Research Institute.
Adam Matthews, Co-Chair of Transition Pathway Initiative said the research highlighted the "gap between what is needed to achieve 1.5 degrees and where current commitments from companies are at."
"While it's clear that the energy sector is far from where it should be on planning for net zero, the fact that we are beginning to assess these commitments, as well as letting companies know we are scrutinising their approach, will no doubt drive further company responses."- Adam Matthews, Co-Chair of Transition Pathway Initiative
The science shows that net-carbon emissions must be reduced to zero around 2050 to keep the rise in global temperatures under 1.5°C.
After that point, no more carbon can be emitted into the atmosphere unless the emissions are offset with savings or carbon sequestration in other areas, for example by planting new forests or protecting existing ones.
Although 13 of the firms have a plan, it's obvious that expecting every multinational corporation profiting from the extraction and selling of fossil fuels to work for net-zero carbon emissions is like asking the clichéd Mr Fox to organize security for your hen house.
Luckily consumers concerned for their environment and their children's future can vote with their wallets. Here at the Switch we can connect you to experts on hand to point you in the direction of energy companies who do support the Paris Agreements with their 100% renewable energy supplies and their tariffs definitely won't cost you the Earth. Click here to take action now.
by Damien Crossan