Energy Saving Tips: 6 ways to reduce your bills
Winter is coming, along with the inevitable surge in outgoings because of heating and more time spent indoors. Are you dreading seeing your bills go up this winter? Not to worry - we've put together a list of sure-fire ways you can save yourself some money as it gets colder.
---
Energy bills already make up a significant portion of a household's outgoings, according to Ofgem. We've put together this list of energy saving tips to help you keep your bills from spiralling out of control.
1. Make the switch to a cheaper tariff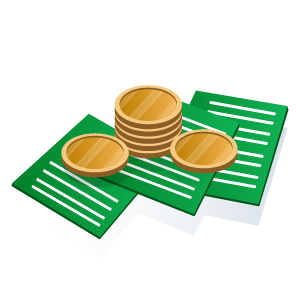 It may just be that you're on the wrong tariff or that your contract ended and you've been switched to a standard variable tariff, which tends to be a provider's most expensive tariff. If this is the case, it's definitely time you switched. A fixed tariff can save you hundreds of pounds every year on your energy bills, and environmentally-conscious customers can even save money with a green tariff.
If you find yourself on British Gas's standard variable tariff, you may be interested to know you could save hundreds of pounds per year by switching to a fixed tariff.
2. Read your meter
This tip may seem like an obvious one to many, but the first thing we recommend you do is to keep a regular eye on your meter readings. Many customers pay little attention to their bill each month, taking for granted that their provider is billing them accurately and fairly. In our experience, this is not always the case, and energy providers have a far from squeaky-clean record when it comes to billing.
Unless you have a smart meter or are sending out monthly readings to your supplier, you're almost certainly receiving estimated bills. An easy way to know if this is the case is if the bill you receive is for exactly the same amount each month. If this is the case, reading your meter could entitle you to credit which can be taken off future bills if you paid for more than you used.
It may be, then, that if you're paying too much for your energy bill it's because you're being overcharged for the energy you're using. You wouldn't be the first and you won't be the last to fall victim!
3. Upgrade your home
If you want your home to be running efficiently, it's important you make sure it's up-to-date and not wasting energy with outdated technology and appliances. This may sound like an expensive process, but the government has in place schemes such as the Renewable Heat Incentive and the Green Homes Grant to help homeowners install energy efficient improvements in their homes.
Energy efficient improvements could mean insulating your home to reduce heat loss and the amount of energy you use or installing low-carbon heating to reduce the amount of carbon dioxide your home produces. You could get a voucher covering two-thirds of the cost of eligible improvements (up to £5,000) or 100% up to £10,000 if you receive certain benefits.
Wondering how much you could save by insulating your home?Taking advantage of the Green Homes Grant by insulating your home could save you up to 10% on your energy bills, so it's almost certainly worth applying.
Other ways you can upgrade your home to save money on your bills include:
Buying newer appliances - a 20-year old fridge uses up to 1,700 kWh of energy every year compared to 450 kWh for a similar-sized newer model. This could translate into a saving of over £100 per year! An A+++ washing machine will typically use £65 less energy than a A+ machine will.
Installing air or ground source heat pumps - these devices pump heat from outside into your house (even when temperatures are cold), using less energy than traditional systems, making them cheaper and better for the environment.
Installing a smart meter - these devices, which many providers will install in your home for free, allow you to see your energy spending in real time and help you to make changes in your habits to reduce your bills. They also (usually) send out accurate readings automatically and remove the hassle of sending out meter readings from your life!
Service your boiler regularly - making sure your boiler is running properly will not only make your home more efficient, it will also mean that your old boiler runs for much longer and save you having to fork out for a new one before you need to.
4. Take advantage of your Economy 7 meter
Do you have an Economy 7 meter? Do you even know what it is? An Economy 7 meter is a meter that works on two different rates in terms of pricing - one for during the day, and one much cheaper rate for a seven-hour period (hence the name) during the night. They're commonly used with electric storage heaters in homes that only use electricity.
Think you may have an Economy 7 meter but aren't sure?You can tell if the meter in your home is an Economy 7 meter by checking to see if there are two rows of numbers on the dial. If so, you have two rates - one for the day and one for the night.
If you have one of these meters, then, it's important to be acutely aware of when the seven-hour period begins and ends and to organise your energy consumption accordingly. This would involve only using energy-hungry appliances such as washing machines, tumble dryers and dishwashers during the seven hours when their rate is cheaper.
5. Take advantage of energy schemes
There are a number of government-funded incentives in place that are available, particularly to vulnerable people, that it's important to know whether you're eligible for and to take advantage of them when you can. These are the three schemes you should look out for:
The Warm Home Discount
The Cold Weather Payment
The Winter Fuel Allowance
We're going to take you through each of these now, explaining how they work and the criteria for eligibility:
Warm home discount
The Warm Home Discount is a scheme through which eligible customers can receive a one-off discount of £140 from their energy bills between September and March. There are two ways to qualify for the discount - as a part of the Core group or by applying as a part of the Broader group:
Core group
If you qualify under the Core Group, you should be notified by the government that you will receive the discount and it will be deducted automatically from one of your bills. You qualify for the Core Group if you receive the Guarantee Credit element of Pension Credit.
If you think you should qualify but did not receive a letter, call the Warm Home Discount helpline on 0800 731 0214. Lines are open from Monday to Friday, 9am to 6pm.
Broader group
If you're on a low income, you may qualify for the discount under the Broader group. In this instance, you will need to be with a participating supplier and apply year-on-year for the discount - it is not applied automatically.
You will need to pay attention to when your supplier opens the window for applications for the discount and apply early - providers tend to give out the discount on a first-come, first-served basis. The criteria for eligibility is also subject to change, so customers are warned that they are not guaranteed to receive the discount just because they got it a previous year.
Cold weather payment
The Cold Weather Payment is a discount of £25 for each 7 day period of very cold weather between 1 November and 31 March. 'Very cold weather' is defined as temperatures of zero degrees celsius or below. Not everyone is eligible for the payment. You may be able to receive these payments if you receive one of the following benefits:
Pension Credit
Income Support
income-based Jobseeker's Allowance
income-related Employment and Support Allowance
Universal Credit
Support for Mortgage Interest
Those eligible to receive Cold Weather Payments will receive them automatically, so you don't need to worry about applying. If you think you're eligible and are not receiving payments, contact your Pension Centre or Jobcentre Plus office to let them know.
Winter fuel allowance
The Winter Fuel Allowance is a payment of between £100 and £300 to help those born on or before 5 October 1954 pay their heating bills. The amount you receive will depend on your circumstances, and payments are sent out automatically in November and December. If you think you're eligible for the Winter Fuel Allowance but are not receiving it, you will need to make a claim by calling 0800 731 0160.
6. Switch from prepayment
Prepayment meters are meters that allow customers to pay for energy on a pay-as-you-go basis, topping up using a key or a card which they can buy credit for at newsagents or garages. They can seem like a good idea because it makes people feel like they're in control of their energy usage.
This feeling does come at a significant cost, however, with the price per kilowatt hour (kWh) of energy used is invariably much more expensive on these tariffs. The cheapest energy tariffs tend to be for those on standard meters paying monthly by direct debit, and you can save more by switching to a dual fuel tariff and taking advantage of the Dual Fuel discount.