UK renewable planning permissions increase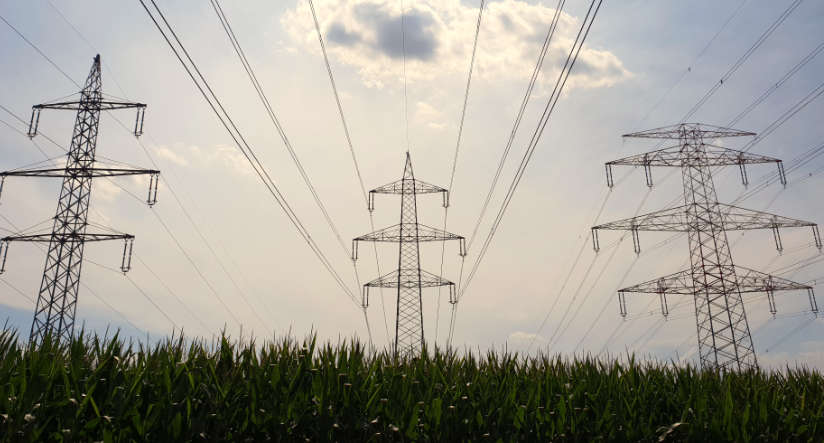 The number of planning applications for renewable energy projects in the UK is rising each year. That is fantastic news for this planet we call home, and for consumers wanting viable green energy that they can afford. The UK has many exciting green initiatives on-the-go right now and there are many more planned just around the corner.
---
Let's see how and what the government is doing to honour its pledge that the UK will have net-zero carbon emissions by 2050. We also find out what type of green energy is top of the list and which is the cheapest for your home.
---
Renewable energy projects skyrocket in the UK
There was a sharp increase in planning applications for renewable energy projects in 2019 across the UK. From the 2018 figure of 204, we saw a jump to 269 applications for new wind, solar and bioenergy projects.
This is a sign of the times as consumers are actively seeking out clean energy for their homes that doesn't cost the earth. We've already seen an influx of alternative green energy suppliers on the market in recent years, such as Bulb and Ovo Energy. Prices for clean energy is continuing to fall, whilst consumers have an ever-increasing number of tariffs and providers to choose from.
While there has been huge progress and investment in some green initiatives, others have lagged in recent years. One such casualty has been onshore wind, which stagnated a few years ago in the UK.
---
Onshore wind is the UK's green energy star once again
It's fair to say that the UK has an abundant source of wind. As a conveniently located island nation, we couldn't be in a better place to harness this natural force. For some time, wind energy was all the rage but this all changed a few years back.
The government had placed a block on onshore wind projects, halting project applications. This is all changing though and a new auction scheme has just been announced, set to take place in 2021.
We can finally celebrate the UK's cheapest new energy source – onshore wind – being brought in from the cold. As our cheapest source of clean energy, onshore wind is hugely popular with people in the UK, who understand that we need to use all the tools in the box to tackle the climate crisis.

Part of the reason for the government's change of heart could be attributed to its commitment to achieving net-zero carbon emissions by 2050. Sources close to the government believe the UK's onshore wind production will need to triple in the next 15 years to help hit this target.
Not only is onshore wind power a green energy source, but it is also cheaper than gas, nuclear, coal and other renewables. It's no wonder we're charging up those turbines!
The Renewable Energy Planning Database tracks success
If we are to achieve our goal of becoming a zero-net carbon nation by 2050 we need structure and clear goalposts. That's what Eunomia Research and Consulting Ltd's plan to help with.
Eunomia manages something called the Renewable Energy Planning Database (REPD) on behalf of the Department for Business, Energy & Industrial Strategy. The REPD tracks the progress of renewable electricity projects. In December 2019, the database reported that there were 1,013 projects.
---
Incredible clean energy projects you need to know about
As we mentioned at the start, applications for new wind, solar and bioenergy projects have started to soar. Here are just a few of the great projects happening in the UK.
Wind energy accounts for nearly half of the UK's renewable energy. The Walney Extension offshore wind farm in the Irish Sea is the largest operational offshore wind farm in the world.
Bioenergy or biomass power is Britain's second-biggest source of renewable energy. Drax is the largest biomass plant in the UK and has converted three of its six generators from coal. In February 2020 it announced that it would stop burning coal completely by early 2021.
Solar is also a large contributor to renewable energy in the UK. Eco's solar farm in Dorset can provide electricity for 60,000 homes on a summer's day.
---
The future of green initiatives in the UK
While there is a lot of great work taking place in the UK on clean energy, it's not all going to be smooth-sailing.
The independent Committee on Climate Change (CCC) provides advice to the government about building a low-carbon economy. The CCC monitors and tracks the UK's progress on targets by tracking emissions, government policies, and low-carbon investments.
The CCC provides an annual report to Parliament and, as such, its last report was in 2019. The report cites some positive progress. However, at the time the report was released, it noted that since June 2018, the government had delivered only 1 of 25 critical policies needed to get emissions reductions on track.
However, the recent news about the government promoting onshore wind is a positive step towards reducing emissions. Not to mention, there are many private companies focusing on green initiatives. All of this will help and hopefully enable the UK to become a world leader in clean energy.
With wind, bioenergy and solar farms increasing, this has us covered for all seasons and weather conditions.