Npower Business customers to be switched

Npower Business was the arm of Big Six provider Npower responsible for catering to business customers. When the provider was bought out by a competitor early in 2019, customers started being switched over and should now be with their new supplier. Want to know where you stand? Read on to find out.
---
Npower Business FAQs
In this section, we're going to answer some common questions that customers have about Npower Business, hopefully leaving you in no doubt about where you stand.
Did Npower Business go bust?
Npower was bought by fellow energy giant Eon early in 2019 and is in the process of being absorbed by that provider. For business customers as well as domestic customers, this means that existing customers should already have been switched to Eon. For new customers, it means that you can no longer get a quote from Npower Business - its site will redirect you to Eon's site.
Not happy with being switched to Eon?Not to worry, you should be free to switch to a new provider of your choice.
I was a Npower Business customer - how was I affected?
Npower Business customers were switched to Eon automatically and their service would not have been interrupted. After the switch, Npower Business customers should have been notified by Eon with a welcome pack explaining their new tariff (which should not have changed from their initial tariff for the length of the original contract term). If you weren't notified, we recommend getting in touch with Eon using the contact information at the bottom of the page.
Npower Business reviews
It's difficult to get a sense of what customers thought of Npower Business, as Npower Business reviews tend to be tied in with those of the provider's domestic business. This has done it no favours, however, with around 96% of almost 3,000 reviewers of Npower products on Trustpilot reporting negative experiences.
The above makes it almost inevitable that the smattering of mentions that Npower Business receives across these reviews are invariably damning as well. Customer complaints tend to focus on problems with billing and resolving issues:
They are the provider for electricity in my business property, they have been horrible. 3 months after I moved in they sent me 23k plus bill and I informed them several times that I do not have any affiliation with the previous company but it took them one year to investigate it.
Similar problems with billing and the difficulty of getting help from agents are reported on several occasions by business customers. It was a concerning trend - problems can occur with any company, but the mark of a good company is in its ability to solve them effectively and leave the customer feeling cared for. We hope that these problems don't continue after customers are switched over to Eon.
This is where Npower Business seems to have been failing its customers, and we would have found it difficult to recommend the provider with this being the case. It may, then, be a blessing that Npower has been taken over by Eon and that business customers, like domestic customers, are to be transferred to a new provider.
Npower Business Electricity tariffs
Since the provider was bought by Eon in 2019, customers are no longer able to sign up for Npower Business electricity. Its website is still active, but its tariffs page will redirect customers to the Eon website when you try to get a quote.
When you consider that there are plenty of other providers on the market offering cheaper deals, it won't fill former Npower Business customers with sadness to learn that they have to move on.
For more information about Npower Business tariffs, see its website, and for information about tariffs available to new customers, see the Eon website.
Npower Business rewards
Npower Business rewards were a set of perks previously available to customers that, alas, are no longer offered. The scheme offered discounts on a range of products, including cinema and restaurant vouchers. Any business with a Npower business tariff was able to sign up for these discounts and dispense them to their employees.
Fuel mix
All UK providers are obliged to release data detailing where they source their energy from, so you're able to see how your business is powered. This is becoming more and more important as businesses begin to move toward government targets of net zero carbon emissions. Below you can see how Npower Business compares to the UK average and to its customers' new provider Eon:
| - | Coal | Natural gas | Nuclear | Renewables | Other |
| --- | --- | --- | --- | --- | --- |
| National average | 3.9% | 39.4% | 16.6% | 37.9% | 2.2% |
| Npower average | 6.3% | 72% | 8.2% | 8.3% | 5.2% |
| Eon Business average | 0% | 0% | 0% | 100% | 0% |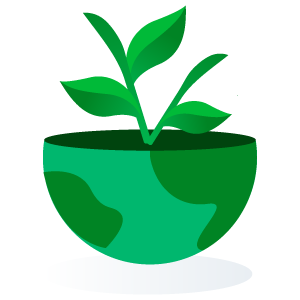 As you can see, Npower Business's fuel mix compares poorly with the UK average and even worse with Eon in terms of its use of renewables. Customers of Npower Business should be pleased with being switched to a provider which uses 100% renewable energy sourced mainly from wind energy.
While you may be pleased with being switched to a 100% renewable provider, it may not be the cheapest 100% renewable tariff on the market. Shop around to get the best deal for your business!
Npower Business login
Customers can manage their account using their Npower Business login via the provider's online portal, which offers the following functions:
Create, view and download energy reports
View and download their Npower invoices
Send meter readings online
Manage multiple users
Update their personal details
This is a basic but sufficient set of features that should allow customers to manage their energy use comfortably and efficiently from the office. Unfortunately, the one drawback to your Npower Business login is that the provider offers no mobile app to allow business customers to manage their usage on the go.
If your working life doesn't require a lot of moving around between your office and other locations, this may not be an issue. If, however, you spend your day moving around and rely increasingly on your smartphone for these things, it's definitely worth considering that you won't be able to do this with Npower Business energy. It's certainly a drawback for us, and we would say it's about time Npower Business took a step into the 21st century in this regard.
Login help
Need help accessing your account? Your Npower Business login should comprise your email address (or the username you chose on registering) and the password you set. If you've forgotten your username or password, just click the link below their respective fields on the login page to have a reminder or a temporary password sent to your email address.
Npower Business contact number
Looking for a Npower Business contact number? You've come to the right place. You can find all the contact numbers you need in the table below:
| Department | Npower Business contact number | Opening hours |
| --- | --- | --- |
| New customers | 0800 980 7107 | Monday to Thursday, 8:30am to 5:30pm; Friday from 8:30am to 5pm |
| Existing customers | 0330 100 8100 | Monday to Thursday, 8:30am to 5:30pm; Friday from 8:30am to 5pm |
To get a quote from Npower Business directly you'll have to give their sales team a ring or see its website's online quote page, but existing customers can avoid the phone call and contact an agent via its website's live chat function.
Looking for a number to use in case of an emergency?Npower Business customers, or indeed customers of any supplier, should report gas emergencies by calling 0800 111 999, which is a 24-hour emergency line for customers of any provider. To report a power cut, call 105.