Compare Bristol Energy reviews & tariffs

Bristol Energy was taken over by Together Energy in 2020.
Bristol Energy is a community-focused energy supplier with a mission to help locals save money on their energy bills and to reinvest profits into social projects. Initially run by Bristol City Council, it ceased trading independently in 2020 when it was taken over by competitor Together Energy, though the Bristol Energy brand is still used.
---
Bristol Energy Review - was it any good?
Interested in finding out more about Bristol Energy? Check out our review of Bristol Energy to learn about its customer service, tariff pricing and more.
1. Bristol Energy reviews for customer service
Let's look at how Bristol Energy's customer service stack up and what its existing customers think of it.
Bristol Energy proudly promotes the fact that it had a Bristol-based call centre with local staff, rather than outsourcing its support services abroad. Its website also put a lot of emphasis on providing good service, claiming "Exceptional customer service is at the heart of our mission to change the energy sector for good". It has retained its customer service team even after Together Energy took over the company.
Looking at various Bristol Energy reviews online, particularly on the review site Trustpilot, the majority of customers seem happy with its support staff, with 50% giving the provider the best rating of 5 stars. Many customers were delighted with how sympathetic, patient and understanding staff were, particularly when trying to solve confusing billing issues.
It's a pleasure to deal with Bristol Energy, I rarely call Bristol Energy but when I do the staff are always very helpful and I get through quickly.
However, as you would expect with any energy supplier, it doesn't have a 100% perfect service record and there are other customers that have been left less than satisfied with the quality of the support. Bristol Energy's overall TrustScore of 3.2 stars reflects these mixed reviews - many customers claimed to have been left on hold, some for over an hour, or that their issue wasn't resolved despite repeated phone calls.
Other Bristol Energy reviews complain of being overcharged from the provider's overestimates and have not been happy with the response of the support team when trying to resolve the issue. On the whole, however, Bristol Energy seems to do a good job of supporting its customers on most occasions.
2. Bristol Energy Tariffs & Prices
When it comes to pricing, Bristol Energy tariffs are not the cheapest on the UK energy market, but they're not the most expensive either. In the past, customers have been happy with their bills on the whole, with countless online reviews mentioning how much money they saved by switching from other suppliers.
Customers have since expressed disappointment at price rises. It's worth noting, however, that these price rises are not unique to Bristol Energy, as many suppliers increased their prices in recent years to keep up with rising wholesale energy costs.
My fixed tariff is coming to an end and the renewal letter says my prices will be going up £250 per year. Eye wateringly expensive I'm afraid.
Bristol Energy also offers a variety of different tariff options with both 12 or 25 month fixed price options, and a variable tariff that rises and falls in line with the wholesale market prices, all of which are to some extent renewable.
It may not have been the absolute cheapest supplier, but Bristol Energy offers some decent tariffs for both households and businesses and was positioned at the cheaper end of the market.
3. Bills & Account Management
Like most energy suppliers, Bristol Energy handles billing and account management online, through its website or mobile app. Customers can use their Bristol Energy login to view and pay bills and manage personal details, submit meter readings and view past energy usage. They also sent out monthly bills and reminders to submit meter readings by email. For those that prefer a hard copy, paper copies can also be provided by post.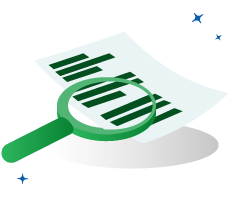 The Bristol Energy website is basic but functional, with plenty of information and easy to access contact details. It may not be winning any design awards, but it does the job. From our research, customers tend to be happy with the online account area, describing it as simple to use, intuitive, easy to navigate, and offering all of the functionality required.
Switching was easy, their website makes inputting monthly meter readings a piece of cake and monthly bills arrive promptly by email containing all the information of what I've used/paid/in debit/credit for gas and electricity."
Bill payments can be made in a variety of ways, including the bog-standard options of monthly direct debit, bank transfer, over the phone or one-off online payments through the website. They also allowed customers to pay in person at the Post Office using the PayPoint system or top up prepayment meters using the PayZone system.
Alongside the typical payment methods, it also accepted payment with Bristol's very own currency, the "Bristol Pound". This first-of-its-kind local currency was launched in 2012 to encourage people to exchange their Pound Sterling for Bristol Pounds to spend on local services such as transport or council tax and also at independent businesses such as shops and restaurants - the aim being to keep money in the city and circulating around local businesses.
Summing Up
All in all, Bristol Energy is no doubt a good energy supplier that has contributed far more to its local community than most suppliers could claim. For residents in the South West, or those enticed by the idea of their energy bill payments contributing to social causes, Bristol Energy is still a great option.
About Bristol Energy
To learn more about Bristol Energy, let's take a look at the company, its ethos and its history to date.
Mission & Ethos
As one of the UK's only council-owned suppliers, Bristol Energy was established with a more ethical approach compared to the majority of privately-owned, profit driven suppliers. Its ethical approach encompassed numerous goals to better the environment and improve the lives of as many people as possible.
Bristol Energy will make a meaningful difference to the energy sector. We'll give everyone access to fair, transparent tariffs and great customer care."
Social Ethos
Bristol Energy's core mission is to supply affordable energy with fair and transparent pricing to not only the people of Bristol but the whole of Britain. This formed part of its commitment to help customers save money and also to help those struggling to get out of fuel poverty. According to its website, it claims to save customers £173 per year on their energy bills, although this is dependent on wholesale energy costs, which rise and fall throughout the year.
To further help customers save money and get out of fuel poverty, Bristol Energy also offers the Warm Home Discount, which is a government scheme in which qualifying customers receive a £140 discount on their electricity bills between September and March of each year. This is usually for those on a low income or in receipt of Pension Credit.
Not content at simply helping their own customers, they have also reinvested profits into local community projects such as Caring in Bristol - a charity who provide shelter and food to homeless and vulnerable people in Bristol.
Environmental Ethos
Bristol Energy's other core value is in helping the environment. To achieve this, it offers 100% renewable electricity and 100% offset gas on several of its tariffs - one of the highest proportions of renewably sourced gas of any UK supplier. Where possible, it has sourced its renewable energy from local renewable energy generators in order to help the city of Bristol reach its aim of becoming carbon neutral by 2050.
History
Bristol Energy was founded in 2015 by the Bristol City Council after the idea was initially put forward in 2010.
As a publicly funded energy company, it was granted over £17m of taxpayers money to help set up and run the business. Whilst it reportedly grew faster than expected in terms of customer numbers, its original plan was to breakeven in 2019 and become profitable. However, in 2018 it was reported that the company has been operating at a huge loss of £8.4 million.
Bristol Energy Smart Meters
Bristol Energy offers to install smart meters at customers' property to help them stay on top of their energy usage and to send in automatic meter readings.
Smart meters are a much-needed update to the "dumb meters" many of us have installed in our homes, which offer no information about our energy usage in real time and require customers to send suppliers manual meter readings by phone or online.
Bristol Energy smart meters offered peace of mind that your bills will be accurate, since they are based on your actual usage and not estimates. Smart meters also have a screen that display real time energy usage numbers and costs, so you are always aware of how much you're spending on your gas and electricity.
All customers are eligible for a Bristol Energy smart meter as part of a government push to ensure all homes are using them. If you're a Bristol Energy customer and don't have a smart meter installed already, you can still contact Bristol Energy to arrange an ainstallation.
Bristol Energy Login
Customers of Bristol Energy are still able to access their bills and account online in the portal area accessible via its website or via the Bristol Energy app. To access your account, visit its website and click the Bristol Energy login button at the top. Then, simply enter your email or account number along with your password.
Customers can access their bills and account on the website via the Bristol Energy website. To access your account, visit their login page below.
Submit meter readings
View your bills
View past energy usage
Make a one-off bill payment
Update contact details
Contact Bristol Energy
Though the provider has been bought by Together Energy, you're still able to use your Bristol Energy login. Head over to its website to access your account as you normally would.
Bristol Energy's Renewable Energy
Next up, let's take a look at where Bristol Energy sources its energy from.
Energy Mix
Like all UK providers, Bristol Energy is obliged to release the data of where it sources its electricity from. Here's how it looked when they last released data:
| - | Coal | Natural gas | Nuclear | Renewables | Other |
| --- | --- | --- | --- | --- | --- |
| Bristol Energy average | 0% | 0% | 0% | 100% | 0% |
| National average | 3.9% | 39.4% | 16.6% | 37.9% | 2.2% |
As you can see, 100% of the energy associated with Bristol Energy tariffs came from renewable sources. It is a commendable, particularly when compared with the national average and major providers. There are other green tariffs out there, however, and we recommend shopping around to get the best deal.
Green Gas
Bristol Energy also supplies 15% of their gas from 'green gas', which is generated from the sewage waste of over a million people in Bristol. It might sound gross, but sewage waste can be processed and turned into biomethane gas and is a very environmentally-friendly way to generate gas to power your home!
Compared with the other renewable energy suppliers in the UK, Bristol Energy's 15% portion of green gas is impressive, with many struggling to offer more than 10% due to the costs of producing it at a large scale. Depending on which tariff you sign up for, the rest of your gas can be offset to make up for the environmental impact of using natural gas, which Bristol Energy still uses for 85% of your supply.
Bristol Energy Tariffs
The provider still offers a few different tariffs for both households and businesses, which are provided by Together Energy under the Bristol Energy brand. These tariffs include:
BE Super Green - Fixed prices for 25 months, 100% renewable electricity and 100% offset gas
BE Simply Green - Fixed prices for 12 months, 100% renewable electricity and 50% offset gas
BE Standard Green - Variable rate, 100% renewable electricity and 100% offset gas
These tariffs are still available even after Together Energy's takeover of the company. Head over to the Bristol Energy website for more information.
Business Tariffs
Bristol Energy also supply renewable energy to small and medium-sized businesses that use up to £300,000 worth of energy per year. Business customers receive extra benefits, including a dedicated business customer service team and an assigned account manager to help with any queries.
There is a range of business-specific fixed-price tariffs available for either 12, 24 or 36 months to give your business energy bills some stability. Bristol Energy's 'Business Green' tariff also comes with 100% renewable electricity and 100% carbon offset gas, ideal for SMEs interested in doing their bit for the planet.
How do I contact Bristol Energy?
Looking for a Bristol Energy contact number? The provider offered a number of ways to do so, including various telephone numbers and email addresses for general enquiries, customer care and business enquiries.
| Department | Bristol Energy contact number | Opening Hours |
| --- | --- | --- |
| Sales and renewals | 0808 189 4072 | Monday to Friday, 8am-6pm (except bank holidays) |
| Customer care & general inquiries | 0808 281 2222 | Monday to Friday, 8am-6pm (except bank holidays) |
| Business customers | 0808 168 3888 | Monday to Friday, 9am-5pm (except bank holidays) |
These numbers have remianed the same since Bristol Energy's supply was taken over by Together Energy, so you can still give its team a call. If you'd rather not talk over the phone, you can also still email Bristol Energy at [email protected] or [email protected] depending on your inquiry.