WANO: World Association of Nuclear Operators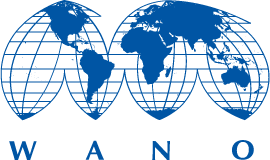 The core mission for the World Association of Nuclear Operators (or WANO for short) is to uphold nuclear safety standards across the world. As a non-governmental organisation, it operates all over the globe, overseeing over 400 nuclear reactors with the help of close to 150,000 industry scientists, engineers, and professionals. With the ever-growing fissile material proliferation issue and aging power stations dotted across multiple continents, WANO is fighting the good fight.
---
Who is WANO?
WANO was created as a response to the devastating 1986 Chernobyl nuclear disaster in what is now Ukraine. The loss of life and longstanding environmental impact across Europe and Asia was the impetus for the creation of the World Association of Nuclear Operators.
WANO has oversight on the operations of nuclear power stations across the world, ensuring that all operators comply with industry regulations and best practices. The ultimate goal is the prevention of similar incidents.
Membership
To become a WANO Member, a nuclear operator must direct its application to the World Association of Nuclear Operators for their region. Essentially, WANO membership concerns any company or organisation responsible for operation or maintenance of nuclear installations, most commonly power plants.
This means anyone who has an active stake in the safe and smooth operation of a nuclear power plant should seriously look into WANO membership sooner rather than later.
Application process
Applying to the World Association of Nuclear Operators is a multi-step process:
Contact and coordinate with the relevant regional WANO director.
Complete the application form ensuring compliance with current information standards.
Complete confidentiality and non-disclosure agreements.
A proposal will be drawn up detailing collaboration and interaction between WANO and the prospective member.
To help applicants get started, WANO has provided a decision tree to help with the process. Contact WANO directly via its website to apply to become a member.
Membership fees
While WANO requires membership dues to be paid for its continued operation, they have designed the membership structure to be as equitable as possible, since not every nuclear operator is created equal. Their membership is also particularly diverse, including both private and public structures.
With this in mind, there are two criteria that will determine the membership fee:
Number of active reactors
Total generating capacity
If you are a WANO member, you can get more insight into membership fee tiers by signing in online.
Peer review
WANO carries out a peer review programme so that members can rank themselves against prevailing WANO policies and protocols. The peer-review initiative is performed by an independent auditing group to ensure impartiality.
The peer review programme allows for a rigorous and thorough evaluation through a holistic process designed to pinpoint both strengths and weaknesses in a nuclear installation. This is especially vital for new nuclear power plants that are just coming online, so as to avoid any preventable faults from the get-go.
Fukushima - a wake-up call for the nuclear industryThe World Association of Nuclear Operators responded to the 2011 disaster in Japan by increasing how often peer reviews take place. Currently, these will occur in four-year increments with a follow-on review every two years to assess progress on implementing recommendations from the main peer review instance. WANO has developed this renewed framework in cooperation with INPO, JANSI and IAEA to see how to extend its implementation.
A word about Nuclear Energy in the UK
Here at The Switch, we believe that the future of energy for the UK lies squarely with renewable energy in the form of solar, wind, hydro and green gas generation. However, we know that the energy transition will not happen with a simple snap of our fingers. For this reason, we support the work done by WANO and other non-renewable energy watchdogs in continuing to ensure a reliable and safe energy supply for the foreseeable future.